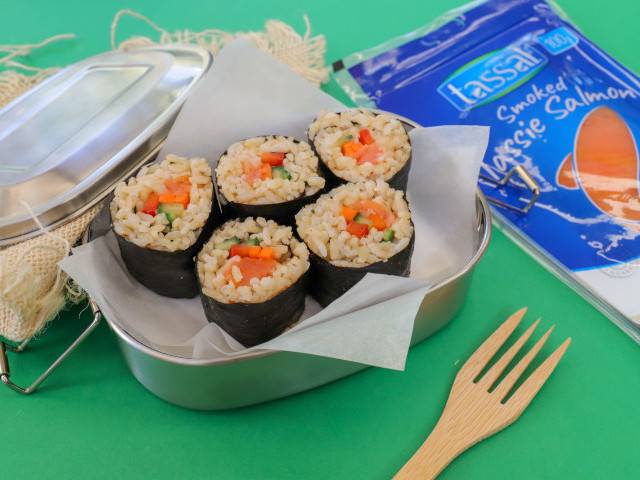 SALMON SUSHI ROLLS
● Serves 2

INGREDIENTS:
Nori sheets
1 cup cooked brown rice
100g Tassal smoked salmon
½ lebanese cucumber, finely sliced
½ red capsicum, finely sliced
½ carrot, finely sliced
2 tbsp sushi seasoning

METHOD:
STEP 1: Cook brown rice and set aside to cool. Once cool, add sushi seasoning.
STEP 2: Spread nori with a thin layer of brown rice with damp fingers.
STEP 3: Roughly 2cm from the bottom of the sheet, layer the salmon and vegetables.
STEP 4: Roll tightly with the help of a bamboo sushi mat, and slice into rounds with a sharp knife.