Steve Shepherd Teens Unprepared for Working World Interview
Over three quarters (79%) of young Aussies believe their schools or universities have failed to prepare them for the world of work, according to the latest research from youth career coaching firm, TwoPointZero.

With youth unemployment sitting at double the national average (13.1%), the study suggests more needs to be done to bridge the gap between the classroom and the boardroom.

Despite Federal Government introducing a series of quick fix training and internship schemes, Steve Shepherd, CEO at TwoPointZero, believes while they might treat some of the symptoms, they fail to address the root cause.

'We need to think about what young Australians are lacking to start their careers," says Shepherd. 'Our research clearly shows the issue isn't just jobs but the lack of preparation and advice our educational institutions offer. So, not only do we need to create real jobs, we need to revamp our educational institutions to better prepare young Australians for the world of work, whether it be providing interview skills, resume preparation or job search techniques."

The study also found more than two-thirds (70%) of young Aussies found it difficult to secure a job that is in line with the career they had in mind, further fuelling the 20% underemployed, settling instead for casual and part-time positions in place of meaningful full-time roles.

In many cases, desperate young Aussies are struggling to find any work at all, with one-in-eight (13%) claiming to have applied for 50 or more roles before they land their first job.

'The current employment landscape is a challenging one for young Australians," added Shepherd. 'Automation, the move towards a contingent workforce and the reduction in entry level jobs is making it extremely difficult for our future workforce to transition from education to a career.

'How, in this ever evolving workforce, do you find and pick a career that is right for you? Without proper guidance and help early on, young Aussies can become disillusioned with the labour market or let skills they have learnt go to waste in jobs not relevant to them."

Mr. Shepherd is calling on Government, businesses and educational institutions to think bigger than creating internships, if we are to address our youth unemployment problem. Australia needs to better plan for the future, by better preparing for the new world of work. And this starts in our schools and universities.

For more information on how TwoPointZero helps young Australians navigate the uncertain employment landscape to secure fulfilling employment opportunities, visit www.twopointzero.com.au.



Interview with Steve Shepherd, CEO at TwoPointZero
Question: What did TwoPointZero recently find regarding young Australians entering the workforce?

Steve Shepherd: TwoPointZero recently conducted a study of young Aussies aged 16-24 to gain insights into their views and experience to date surrounding the world of work.

Our study revealed our educational institutions are letting down young Australians with 79% of respondents saying their school or university had not prepared them for entering the workforce.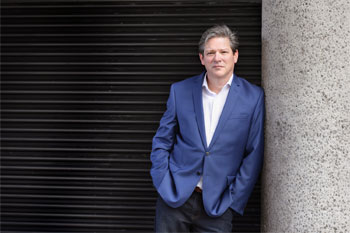 Question: How did the young Australians feel unprepared?

Steve Shepherd: For many young people, the path to career success seems straightforward: finish high school, go to university, get a degree, begin a career. They plan to start at the bottom and work their way up through the ranks.

Unfortunately, they quickly realise they're unprepared and landing that dream job is harder than they thought. Our survey data confirms the struggles young Aussies face, with one-in-eight applying for 50 or more roles before scoring their first full time gig.

The next thing they realise is they don't have the skills to market themselves, or the knowledge to even consider alternative career paths. An overwhelming 70% believe their educational institution has not helped them in making the right career choice.


Question: How are schools and Universities meant to prepare Australians for work?

Steve Shepherd: Throughout high school, students are encouraged to go to university and get a degree, with little or no thought about whether that leads them down the right vocational path or whether a university degree is even the best path for them. Then they come out of university with sky-high debt and no guidance on how to enter the world of work or, worse still, finish high school with no idea of what to do next.

Over three quarters (79%) of millennials believe their educational institution hasn't helped them to enter the world of work with many students unclear about the career options available to them after completing their school or university years.

More effort needs to be made at an early stage to help students make sure their educational choices are more aligned with their personal likes and motivators, not just what their ATAR allowed them to get into, and have a clear understanding of the types of careers this would lead to.

In addition, we need to spend more time teaching the skills of how to get a job in the modern world of work, which is much more complex than just learning how to write a resume or learning basic skills. In most schools and universities these programs are optional. The question is, should they be optional when they are core to students making the successful transition from education into employment? Providing higher levels of career guidance and career skill development will ensure we can better prepare students for life after graduation.


Question: Why do you believe '70% of young Aussies found it difficult to secure a job that is in line with the career they had in mind"?

Steve Shepherd: With Australia's youth unemployment rate at a stubbornly high 13.3% and entry-level roles diminishing, young Aussies are disheartened when it comes to finding employment at all, let alone in their chosen field.

The job market has changed. It is no longer enough to have a relevant degree or qualification. Businesses are now wanting their fresh-faced juniors to come in with practical experience, which for most graduates and students just doesn't seem feasible, particularly if they've never had a job.

However, what a lot of students under value is the transferable skills they learn throughout their student years. Even though they may seem irrelevant, part time jobs, hobbies, sports, volunteering and extra-curricula activities can help young job seekers showcase the experience they have in meeting the key criteria set out for businesses.


Question: How can businesses address this issue?

Steve Shepherd: Australia has lost over 226,000 youth full time jobs since September 2008, according to the Australian Bureau of Statistics. It's not going to get better either, with youth full-time employment hitting an all time low in December 2016 and only 27,000 full-time positions for young Aussies being created since. Businesses can help address this issue with the creation of traineeships, PAID internships and entry-level positions to support the careers of Australia's youth.


Question: How does TwoPointZero help youths having career difficulty?

Steve Shepherd: TwoPointZero helps young adults discover their career passion and direction. To do this, we enable them to identify vocational choices, aligned with the things that motivate and drive them, and provide them with the job seeking tools and insights they need to secure a successful career.

We have multiple programs designed for graduates, students and young people at the start of their careers, to help them address and resolve their career concerns. Whether they are struggling to find full-time employment, transitioning to a new career path or simply don't know what they want to do professionally, TwoPointZero's career coaches and advisors get them to where they want to be.


Question: Would more work experience whilst studying help bridge the gap between the classroom and the boardroom?

Steve Shepherd: Work experience and placement programs can help bridge the gap by arming students with practical skills they can then draw on, when crafting their resume, to match an application's criteria. However, it's critical placement programs are chosen carefully and provide actual transferable skills, rather than students spending two to four weeks as a glorified coffee-runner.

Volunteering for a good cause is another way in which young Aussies can gain valuable skills and experience, whilst giving back. Many businesses will look at any volunteer work positively and shows the candidate has a proactive attitude.

The important thing to remember is, when looking at gaining experience, look at whether it is building a skills portfolio that will help you secure a career of your choice.


Question: How can the Government support these young Australians?

Steve Shepherd: We're calling on the Government to think bigger than just creating internships, if we are to address our youth unemployment problem. Australia needs to better plan for the future, by helping young Aussies better prepare for the new world of work. And this starts in our schools and universities. Incorporating greater levels of career guidance will help them work out what they want to do and keep them more engaged with study. And providing them with better job seeking skills that reflect the way the modern job market works would be a logical start to giving the younger generation a shot at future that isn't riddled with part-time work and underemployment.

Flowing on from that, we need to help educate young Aussies on the different pathways to a career. University might not always be the best route for young people. So, it's about helping them identify a career path that is best for them. In turn, this will help the jobs market better as there will be more variety in the pursuits of young Australians.


Interview by Brooke Hunter