adidas launches UltraBOOST All Terrain and UltraBOOST X All Terrain to withstand all conditions
adidas has unveiled two brand-new additions to the pioneering UltraBOOST family – the UltraBOOST All Terrain and UltraBOOST X All Terrain. Driven by innovation and style, each design is injected with adidas' ground-breaking technologies including BOOSTTM, the Continental Stretchweb outsole, splash-repellent adidas Primeknit and reflective elements to support and protect each wearer whilst allowing them to experience an effortless run no matter what the weather conditions.

Shatter your excuses with the latest additions to the UltraBOOST family which are designed to empower runners and encourage them to embrace any condition whether rain, hail, darkness or cold. The UltraBOOST All Terrain includes an integrated cage for better support whilst the UltraBOOST X All Terrain, designed specifically for the female foot, includes the pioneering adaptive arch to ensure a better adidas Primeknit fit whilst continuing to add dynamic support, allowing each run to feel effortless.

Stephan Schneider, adidas Running said, 'The autumnal weather can be unpredictable and as a result it took us longer than usual to develop these products. Extensive testing ensured that each design element offers protection and uncompromised comfort in any condition. We specifically focused on increasing the ankle height in order to protect and create a smoother movement from the leg into the foot with each stride."

Key features across both silhouettes include:
Splash water-repellent adidas Primeknit upper – breathable fabrics combined with moisture-repellent yarns provide the ultimate fit and unbeatable protection against the ever-changing autumnal surroundings
Continental Stretchweb outsole – featuring world-class Continental rubber to increase foot to floor traction on slippery surfaces and enabling a smooth and more flexible ride
BOOSTTM midsole – ultra-responsive comfort and cushioning that stores and returns energy every time the foot hits the ground; even when dry, wet or icy
All Terrain LUX configuration – a coarse outsole ensuring stable foot to road traction when faced with adverse conditions such as rain or mud
Increased height ankle protection – as the weather grows colder the high-knit ankle design provides increased warmth during cold runs, differentiating the UltraBOOST All Terrain and UltraBOOST X All Terrain from other UltraBOOST silhouettes
Reflectivity – as the nights grow darker, reflective detailing on the sock offers ultimate visibility for street running

Both silhouettes have a RRP from $320 and are available at http://www.adidas.com.au/ultraboost and in retail stores now. Follow the conversation at @adidasrunning on Instagram, Twitter and Facebook using #UltraBOOST or #ULTRABOOSTX #Takecharge



Question: Can you tell us about the two new members in the UltraBOOST family?

Tanya Poppett: The UltraBOOST All Terrain Runners (ATR) are fantastic if you're like me and love running outside! They can cope with any condition be it wet, slippery, dark or cold. They have a water repellent primeknit upper, a tread that helps displace water and keeps traction on slippery surfaces, a primeknit sock to help keep you warm in the cooler months and a reflective heel for when you're running in the dark.


Question: What's so special about the UltraBOOST X ATR?

Tanya Poppett: I'm always looking for new places to run whether I'm home in NSW or on the road travelling. I know that as long as I have my UltraBoost X ATR with me I'll be ready to run anywhere and anytime and feel great doing it!


Question: Why did you choose to become an ambassador for adidas?

Tanya Poppett: I have always found myself really connecting with Adidas as a brand not only because of the great -performance' products but with the values they promote. The adidas message is built upon diversity and creativity to empower the athlete within all.


Question: What are your five favourite adidas products, right now?

Tanya Poppett: UltraBOOST X ATR
Athletics Trainer Shoe
Halter Bra
High Intensity Warp-Knit Tights
Tech Fit Badge of Sport Shorts


Question: How did you learn to love running?

Tanya Poppett: I fell in love with running at the age 13; I loved getting up early before school and running as the sun rose. High school was tough at times so running was my outlet. I ran competitively all through high school, inspired by my cousin Olympian Eloise Wellings. Now I just do it for fun, therapy and as a means to explore this incredible planet of ours.


Question: Can you talk about your experience with learning to love exercise?

Tanya Poppett: You can learn a lot about your body when you exercise. I fell in love with seeing what my body could do when I challenged it. My true love for exercise came when I stopped focusing of 'aesthetic driven goals' (burn fat, tone up) and turned my focus towards 'performance based goals' (cardio endurance, pull ups, pistol squats).


Question: How have you taught yourself not to compare your fitness or body with other women especially on social media?

Tanya Poppett: I suppose it comes down to being mindful of who you are, what you've achieved and the barriers you have overcome to become the person you are today. Focus on what you have, focus on the things that make you happy, focus on your own goals and you can't possibly go wrong.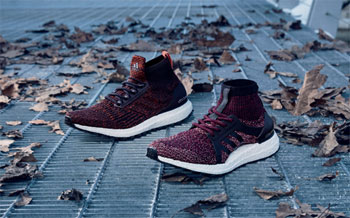 Question: What's a typical day like, for you?

Tanya Poppett: I don't really have a 'typical' day! But I suppose most days start with some sort of movement and then getting stuck into work whether it be content creation at home on my laptop, filming workouts overseas or business meetings in the city.


Question: Where do you find your inspiration to work out?

Tanya Poppett: My workouts aren't just a means for me to test myself physically. They are also a way I express myself, experimenting with different movement patterns and challenging my mental strength. Once you look past the physical benefits of exercise and realise there is so much more to it than that; it's impossible not to be inspired.


Question: What's next, for you?

Tanya Poppett: At the moment I'm working on a few updates for my app 'Train with Tanya' which I am really excited about. Hopefully to be released just after Christmas!


Interview by Brooke Hunter