Intrepid Travel has launched its inaugural Adventure Travel Index
Intrepid Travel has launched its inaugural Adventure Travel Index challenging dated stereotypes of adventure travellers and redefining the growing sector within the tourism industry.

New research proves adventure travellers aren't defined by age with all demographics choosing Peru, Cambodia, Morocco, Cuba and India to holiday in. Almost half of all Intrepid travellers go solo and most of them are female. As a nation, we no longer define adventure travel based on adrenaline activities. Forty three per cent say adventure travel is about getting off-the-beaten track and 26 per cent say it's about seeing something new.

"Adventure travel is one of the fastest growing sectors in tourism – and Australians are leading the way. As the world's largest adventure travel company, we wanted to show just how open and courageous travellers are becoming," Intrepid Group CEO James Thornton said.

"In the past few years we have seen a lot of political and social upheaval. We believe travel can help people to be more open and curious about the world. By going outside of our comfort zones, challenging ourselves and getting off the beaten path, adventure travel can change the way people see the world," Thornton said.

The Index reveals Australia's top 20 adventure travel destinations with Iceland, Croatia and China rising in popularity. Myanmar dropped from the list in 2017 as a side effect to the Rohingya crisis and the US has started to climb back in 2017 suggesting the country could be recovering from the -Trump slump' experienced after the US election (from 20th to 18th place in 2017).

Intrepid's top ten travel trends for 2019 are outlined in the Index including the return of forgotten destinations such as Ethiopia, Zimbabwe, Moldova, Greenland and Kazakhstan.

With 15 per cent of Australian families having a single parent, and multi-generation family holidays now a staple not a trend, the Index predicts today's modern families will be better catered for by the travel industry.

"Family holidays won't be exclusively marketed to the nuclear family, there will be more niche tours and bespoke options catering for solo parents, blended families and skip-gen (grandparents travelling with grandkids)," Thornton said.

Active adventures have become a way for overworked professionals to recharge their batteries. In fact, 51 per cent of Aussies choose and adventure holiday because they feel tired and stressed. Travellers taking a cycling trip with Intrepid increased 287 per cent in 2017.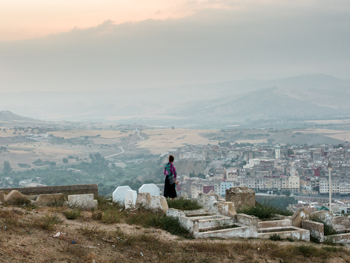 The Index makes the case millennials and their younger Gen Z counterparts will drive increased demand for responsible travel. More specifically, we'll see a rise in female tour leaders in developing countries, the elimination of elephant rides in some Asian destinations and carbon- offsetting by travel companies become a hygiene factor.

The Index shares tourism density ratios in eight destinations by comparing total visitor arrivals to permanent population. The figures help explore the themes of overtourism and undertourism and the role of responsible travel in countries such as Iceland where tourists outnumber residents by 566 per cent, or Papua New Guinea where the density ratio is just 2.5 per cent – representing an opportunity for more sustainable travel.

"For a travel company that's all about providing sustainable, experience-rich travel to the most open-minded, curious or Intrepid among us, the Index only further cements our commitment to the cause," said Thornton.

The Adventure Travel Index combines Intrepid statistics, externally commissioned third party research, studies from Deloitte, Nielsen and a survey of local tour leaders across the globe.

For more of what's hot in adventure travel visit www.intrepidtravel.com/adventure-index


Interview with Tara Harrison, Intrepid Group Trends Analyst
Question: Can you tell us about the Intrepid Adventure Travel Index?

Tara Harrison: The inaugural Intrepid Adventure Travel Index represents all things adventure travel, from why we do it to where we do it and how we do it.

One of the insights is that Australians define adventure as travel that is off the beaten track, whether that means finding the underground beauty parlour in Iran that reveals the hidden world of Persian women to unearthing the locals-only tapas bar in Barcelona. You access that by having local leaders who go beyond the travel norm.


Question: How has this Index challenged stereotypes?

Tara Harrison: First of all, we've found that adventure travel is no longer defined as high adrenaline activities.

It's the immersive experiences that can't be repeated, the spontaneous interactions that don't feel engineered and the places that are thrilling because they are revealing.


Question: What surprised you about this year's index?

Tara Harrison: There are no cliches to be had when it comes to the age of adventure. The older demographic are just as adventurous and outgoing as the younger cohort. When we married Intrepid's top 10 destinations to three Australian age groups, we found that the popularity of adventure destinations are equally spread. For instance, Morocco is hot for all age groups - ranked number four (18-29 year olds), number six (30-45 year olds) and number three (46+ year olds) of the most popular Intrepid destinations.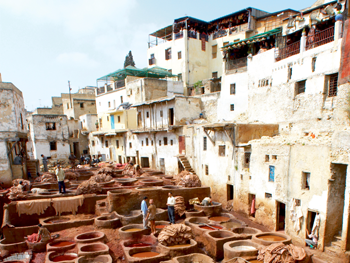 Question: What travel trends will we see in the next twelve months?

Tara Harrison: Travel will be more influential and define our social identities more and more. With our personalities constructed by social media these days, travel is a way to communicate your passions. The website Tech Crunch said that people plan their activities around a picture-perfect destination to turn the whole journey into success theatre. On the social media front, Intrepid Travel found that their posts had twice the amount of engagement when talking about giving back through travel. Intrepid's strong stance against orphanage tourism and elephant riding resonated highly with social media audiences. Intrepid believes that today's consumer, particularly millennials, will demand transparency and responsible business practices in the travel space. A Nielsen survey revealed more than nine in 10 millennials would switch brands to one associated with a cause. In addition, The 2017 Deloitte Millennial Survey highlights millennials consider business to have the potential to address economic, environmental and social challenges including climate change.


Question: What location is next on your travel bucket list?

Tara Harrison: I'm lured by the emerging destinations on the Intrepid Adventure Travel Index which includes Kazakhstan, Ethiopia and Moldova.

Astana in Kazakhstan is a city that didn't exist 20 years ago, while some question whether Moldova even exists (Google suggests searching whether Moldova is a real country) while Ethiopia has wildlife and cultural practices found nowhere else in Africa.

These countries were collated from statistics pulled from searches on Intrepid Travel's website and an increase in bookings to these destinations.


Question: Why do you believe adventure holidays have increased in popularity?

Tara Harrison: Half of the one thousand Australians we surveyed said that they chose adventure travel to recharge their batteries because they feel busy, tired and stressed all of the time. Now, that's some seriously draining emotion. Travel, adventure travel especially, allows for expansion beyond the pressures of daily life. There's nothing like hiking a mountain or camping in Africa to distract you from any thoughts of a spreadsheet or to-do list.

The survey also found that nearly 20 per cent of Australians get itchy feet if they don't travel – it seems we're a restless bunch!


Question: How do you characterise adventure travel?

Tara Harrison: It's setting a challenge for yourself to go somewhere off the beaten track and engage authentically with locals. Put simply, it's sustainable, experience-rich travel.


Interview by Brooke Hunter