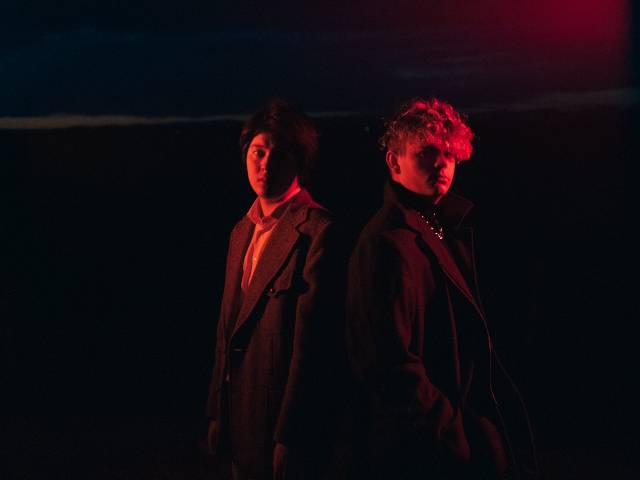 Music is an expression of the different poetries that people experience throughout their everyday lives, there is beauty in the simplest of things, it just rests on the lens we choose to see to view it through. This is what Melbourne-based collaborators VANTA and Ruyi aim to express with their latest Alt-Pop release titled 'Blue September', which is now available on all streaming platforms, along with its music video!
A culmination of 11 months worth of blending in each other's personal flavors to the track, the duo is set on making a mark in the scene with their latest release. It's a beautiful mix of crisp clean synths, and slow drums, in theproduction by both musicians, which is complimented by their somber mix of R&B/Rock infused vocals and VANTA's powerful guitar outro. It's a perfect blend to compliment the song's lyricism which peaks into the beautifuland ugly experience of faking emotion and pleasure, may it be for love or otherwise.
"Singers don't succeed, symbols do.""VANTA
With both musicians being influenced by a diverse range of musicians it's not far reaching to say their unique soundis a fusion of classical and modern elements. With VANTA being influenced by the lyricism of artists like: Leonard Cohen, and Nick Cave, and Ruyi taking the more unorthodox influences such as: Joji, Coldplay, Keshi, Frank Ocean and Verzache.
Your Music Experience has made the perfect comparison to VANTA and his sound saying that "If 21 Pilots andJohn Frusciante had a baby, It would have been VANTA". RUYI has also received his fair share of nods from media publications receiving a shoutout on ACID STAG's Let's Hear It For The... BOYS series on their publication.
This duo of friends turned collaborators have only shown their first hand in what they can create when it comes to the sound that they bring through this single 'Blue September'. Keep an eye out for more unique and diverse releases by staying up to date with VANTA and RUYI's socials!