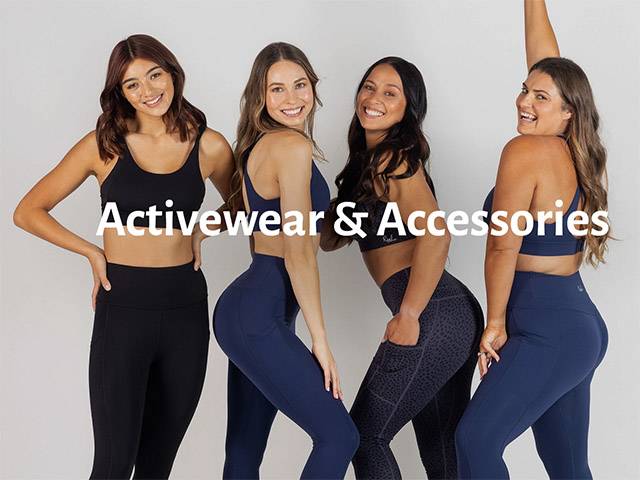 Activewear by Real Active
The most comfortable and functional Sports Bra you will find!

With adjustable straps, a bra clasp and the ability to adjust the design at the back, here you will find a Sports Bra that's your perfect fit for ultimate comfort for working out or hanging out.
7/8 Leggings with Pockets & a Little Motivation

You told us what your perfect leggings would look like and we designed these for you! Our 7/8 Leggings have double pockets, core support and are so comfortable you can wear them all day! Plus, they have a little motivational reminder to help you get through the hardest workouts.
Check out Real Active for all your activewear and active accessories.
Review: Really impressed by this range, soft smooth silky fabric, with a nice stretch make very comfortable leggings. Do love the handy pocket for your phone, key or earphones when you are out and about. Activewear have really gone that step above with their sports bra's, finally one that can be done up with a clasp at the back, rather than over the head, giving you the comfort and sport of a sports bra with the convenience of a regular bra, thank you, someone's listening!