Avery Verse Handbags
Classic, timeless elegance, Avery Verse bags are the epitome of luxury. In an antithesis to today's throw-away society, Avery Verse bags are made to last a lifetime. It takes an Avery Verse master craftsman twenty-four hours of meticulous skill to cut and stitch each bag by hand. The end result is a piece of art that will be treasured and passed down for generations. As the bags age over time, the leather gets softer, suppler, but like the rich colours, the love for these bags will never fade.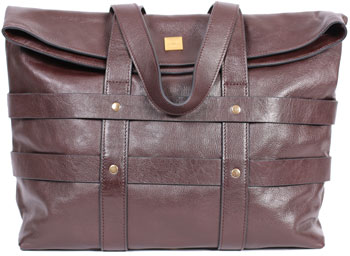 Each piece, is understated but unparalleled in its simplistic beauty. Designed in Australia and hand crafted using the finest Italian leathers. Each bag is constructed using the traditional leathercraft methods that have been used for centuries. With Avery Verse there is no compromise on quality, each bag is hand stitched* using vegetable dyed leathers, lined with butter soft suede and gold plated finishing's.
The Avery Verse collection's feature handbags, tote's and over the shoulder bags. Handbags, include the simply -Sublime Handbag' in rich oxblood or deep moss green and the -Ballad' in vibrant scarlet and black. -The Urban Stroll' is the classic shoulder bag in deep burgundy, midnight navy and inky black. Then there is -The Country Lane Tote' in black and warm caramel. Finally, the -Industry Tote,' the bag to carry your world, in deep burgundy with gorgeous horizontal strapping detail.
Then there is the exclusive line. A range of bags so rare that only five women in the world will ever be able to own one. Avery Verse Limited Editions combine opulence, exclusivity and timeless beauty. The exclusive line will launch late 2017, so get on the waiting list now!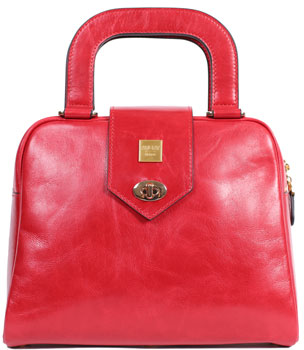 Avery Verse are proud supporters of social change, a social enterprise that looks for maximum impact when transforming the environment. 10% of the profits from every Avery Verse bag sold go towards social and environmental initiatives.
All Avery Verse bags are constructed using only vegetable tanned leather, giving it a beautiful, high quality finish. This is a 6,000-year-old artisanal process where the leather is prepared for manufacture using bark, fruits and natural products. Unlike other tanning methods vegetable tanning does not produce carcinogenic or environmentally damaging emissions during manufacture. It is the safest and most environmentally friendly means of tanning.
Proudly Australian, Avery Verse was founded by entrepreneurial husband and wife team, Taylor and Christie Cook. Born out of their passion for luxury, this design loving duo, poured everything into the business. They sold their family home to fund the business and work day and night to realise their dream. This love for fashion, passion and belief, can be seen in every Avery Verse piece.
Avery Verse bags reflect the perfect balance of elegance, practicality and luxury. Prices range from $550.00 for the -Urban Stroll' shoulder bag, upwards to the -Industrial Tote' which is $660.