Dr Jason Kaplan Kyolic Aged Garlic Extract Interview
Dr Jason Kaplan is an Australian trained adult cardiologist with subspecialty training in cardiac imaging.

In his time in specialist practice Dr Kaplan has developed clinical interests in Sports Cardiology, Integrative and Preventative Cardiology and cardiac imaging for minimally invasive cardiac procedures.


Question: In Australia, how much of a problem is Cardiovascular disease?

Dr Jason Kaplan: Heart disease is the world's number one killer claiming the lives 17.3 million people globally.

In Australia more than 20,000 people die of heart disease each year and one person has a heart attack every 10 minutes.

You might be surprised to know that heart disease isn't just a men's health problem. It's actually the number one killer of Australian women.


Question: How can we take care of our heart?

Dr Jason Kaplan: There are many factors that increase your risk of heart disease including smoking, high cholesterol, physical inactivity, diabetes, being overweight and high blood pressure.

High blood pressure is very common among women and it's linked to potentially high risk health conditions including heart health.

Diet, including high salt intake, being overweight, alcohol and being inactive can all push up our blood pressure. Unfortunately, busy mums tend to feed their family well but often overlook their own healthy lifestyle.

Try to eat a balanced diet as much as possible. A Mediterranean-style diet is great and is fairly low maintenance for busy families. Rich in vegetables, nuts, lean meats and olive oil, this type of diet is associated with better heart health.

Chronic stress is a significant contributor to high blood pressure, so it's worth take some time to think about what causes you to feel stressed and considering how you can eliminate or reduce that stress.

Make time for relaxation. Just 15 to 20 minutes a day to sit quietly and breathe deeply can really make a difference as it can help reduce stress hormones.

It is also advisable to lower your alcohol intake to no more than one standard alcoholic drinks on any day.


Question: How early should we be thinking about our heart health?

Dr Jason Kaplan: It's never too early to be paying attention to your heart health. Your heart is the engine of your life. It's at the centre of your cardiovascular system and is responsible for just about everything that gives your body life.

Your heart beats about 100,000 times in one day and about 35 million times in a year. Over an average lifetime, it will beat more than 2.5 billion times.

From childhood through to old age, a healthy heart is essential to a healthy life.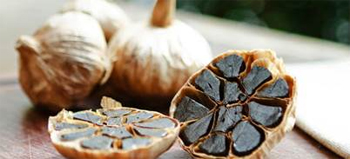 Question: What are the most common ingredients or foods beneficial to heart health?

Dr Jason Kaplan: Walnuts and Almonds due to their omega 3 fatty acids, vitamin E, magnesium, heart favourable mono- and polyunsaturated fats and phytosterols.
Greens such as broccoli, spinach and kale high in soluble fibre, which can lower cholesterol.
Pulses & beans due to their B- complex vitamins, niacin, folate, magnesium, omega-3 fatty acids, calcium and soluble fibre. Think kidney beans, black beans, chickpeas and cannellini beans.
Salmon due to its high amounts of omega-3 fatty acids which are great for a healthy heart.
Ground Flaxseed due to its high amounts of omega-3 fatty acids, fibre and phytoestrogens. Flaxseeds are great to add to your morning granola and yoghurt or baked goods like muffin and cookies.
Oats, including rolled oats and oatmeal are high in soluble fibre, which can lower cholesterol.
Berries contain antioxidant compounds known as anthocyanins, flavonoids (which are antioxidants) may decrease blood pressure.
Aged Garlic Extract may be suitable for people who are looking for a natural alternative to support their cardiovascular and heart health. Talk to your health practitioner to see if Aged Garlic Extract is suitable for you.


Question: How is Kyolic Aged Garlic Extract different to regular garlic?

Dr Jason Kaplan: Garlic has a tradition of use in cooking and as a natural remedy for warding off coughs, colds and flu's. Whether eaten in food, taken as a warm drink, or consumed as a supplement, the characteristic smell and taste of garlic has been known to fight off winter bugs and other infections. Also good for the heart, some of us are put off by the garlic breath experienced following a big plate of pasta, causing us to steer clear of this potent ancient remedy.

Kyolic Aged Garlic Extract is a very different form of garlic supplement. It is naturally aged to provide the powerful benefits of fresh garlic without the garlic odour. It is the result of a 20 month aging process that preserves its natural benefits. The garlic used in Kyolic Aged Garlic Extract is grown using strict, organic farming methods which prohibit the use of chemical seed treatments, non-organic fertilisers and non-organic pesticides.

Kyolic Aged Garlic Extract has more potent active ingredients, fewer side effects and better standardisation of dosage than fresh garlic or other types of garlic supplements, including garlic oil and garlic powder.


Question: How does Kyolic Aged Garlic Extract aid in heart disease prevention?

Dr Jason Kaplan: Backed by scientific studies, Kyolic Aged Garlic Extract may assist your heart health by supporting cardiovascular health, maintaining the health of the blood vessels, and assisting in the maintenance of cholesterol within the normal range in healthy individuals.


Question: What scientific studies are conducted on Kyolic Aged Garlic Extract?

Dr Jason Kaplan: One new Australian study has found that Kyolic Aged Garlic Extract significantly reduces blood pressure in Australian adults with hypertension, offering hope to those who don't respond well to prescription medications or would prefer a natural therapy.

The 12-week study, published in the Journal of Integrated Blood Pressure Control), was led by Associate Professor Dr Karin Ried, Research Director at the National Institute of Integrative Medicine who has been researching the health benefits of garlic since 2006.

The study found that a daily dose of Kyolic Aged Garlic Extract was enough to reduce systolic blood pressure by an average of 11.3mmHg systolic and 6.3mmHg diastolic.


Question: Who could take Kyolic Aged Garlic Extract?

Dr Jason Kaplan: It is advisable to talk to your health practitioner about Kyolic Aged Garlic Extract as a natural alternative to support your cardiovascular and heart health.


Interview by Brooke Hunter