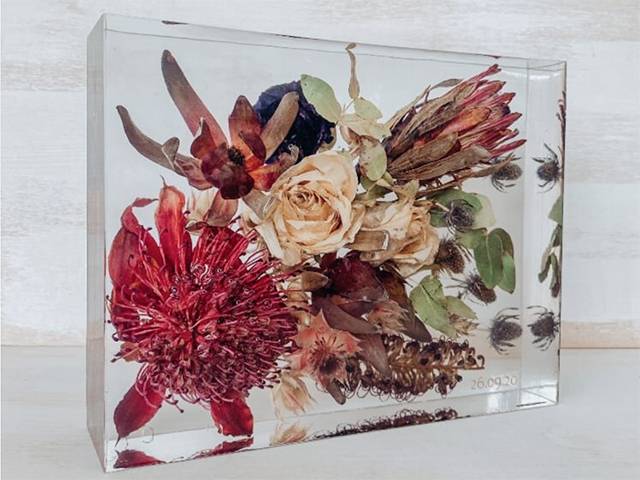 Meet the wedding florists who pandemic-proofed their business

Embedded Blooms is a business born out of COVID, which is now supplying resin casts of flowers to customers right across Australia.

When the pandemic hit last year, wedding florists Katarina Rosa and Sarah Cleaton saw their businesses come to a halt. But they spotted a gap in the market - for high-quality 3D resin casts of blooms to help capture treasured memories.

It's a modern take on an age-old tradition of preserving mementos from life's special moments. Sarah and Kat are both mums to young kids, and have created a business that can work around their family responsibilities. They've gone from being competitors, to co-creators of beautiful
handcrafted pieces, that will be treasured by generations to come.

They now specialise in casting resin moulds of bouquets and arrangements from weddings across Australia - they even have a 'fresh box' system, so bouquets can be sent from anywhere in Australia to be turned into a resin cast.

Based in Camden, NSW, they've created more than 500 unique resin casts since starting a year ago, and their demand is increasing all the time. The process takes a few months from start to finish, and the result is a beautiful custom piece of art.