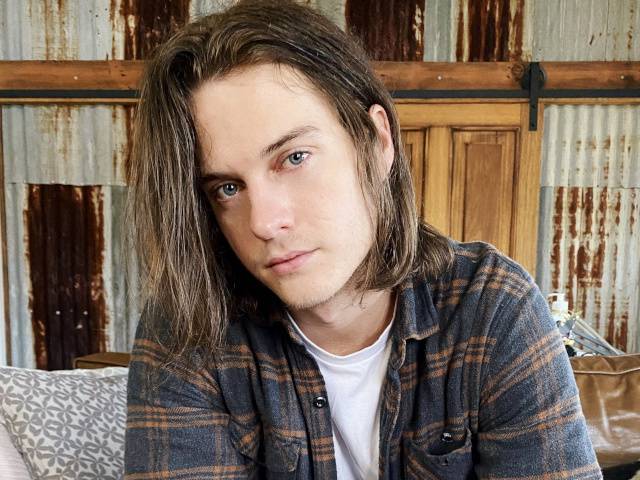 Sydney based singer-songwriter and multi-instrumentalist Josh Needs is back with his latest single, "Silver Sheets," to be released on his upcoming EP "Fault Line" later this year, featuring the recently released title track.

The "Fault Line" EP was written and produced during lockdown in 2021 after Josh moved back home and lived above his dad's pharmacy and began reconnecting with his family and coastal roots.

"Silver Sheets" details the experience of national lockdowns, travel restrictions, and capacity limits on households, in a post apocalyptic setting. Driving under the radar to another persons house for a sexual rendezvous, after having been apart for quite some time, resulting in a fiery track, reminiscent of grunge with surf rock influence.

Speaking on the single's creation, Josh said "The track started off with this riff I had written on the electric after plugging into a bunch of pedals that gave it this dark grungy essence. I produced an instrumental demo that had a few scratch layers of guitar ideas underneath the main riff. Then, I brought my laptop over to my mate and fellow singer songwriter Dean Pritchard (Dean Ray) and we sat down and listened to it a couple times before we started to come up with a melody and story for the lyrics."

Halfway through producing the EP, Josh suffered a fracture on his right radius while skateboarding. After spending 6 weeks in a cast, attempting to record the guitar and piano sections with what exposed fingers he had, Josh evidently realised he preferred a more raw and undemanding approach. Evident throughout the EP, we can notice more delicate strumming on the strings, rather than the multiplex and convoluted playings of instrumentals, mostly due to his injury.

The track was mixed by Callum Howell (Ocean Alley, LeShiv, Tori Forsyth), at Forbes St Studios and mastered by Mike Tucci (The Kid LAROI, Jack River, DMA's) at his home studio in Hollywood, California. "Working with Cal and having him on board with the project was fantastic. He helped bring out the dreamy, dark and somber tones I wanted for the track," said Josh.

Josh Needs career highlights have already included collaborations with some of the greatest names in Australian music. Bringing his stage presence to such festivals as Australia's Woodford, Blues On Broadbeach, Airlie Beach Music Festival and an appearance at the Sydney Opera House. Josh has toured and shared the stage with the likes of Diesel, Russell Morris, Jon Stevens, Tommy & Phil Emmanuel, Kevin Borich and recently supported Ian Moss and The Animals (UK).