Dr Katrina Warren first appeared on our TV screens in the children's program Totally Wild. Since then she has gone on to join the very popular Channel Seven family show Harry's Practice as a resident vet. Her love of animals and her bright and bubbly personality has ensured that Katrina Warren is one of the most popular presenters on Australian TV and is loved by adults and children alike.
Having just released two pet videos titled "A Guide To A Pet's Life" and "Harry's Favourite Housecalls"; GIRL caught up with the fabulous Katrina Warren.
GIRL'S 60 SECOND QUIZ
Full Name: KATRINA LOUISE WARREN
Nickname(s): Kat
Star Sign: Sagittarius
Fave Food: Sushi
Fave Film: The Party with Peter Sellers
Fave Actor: Johnny Depp
Fave Animal: My dog Toby
Describe Yourself In 3 Words: Energetic, enthusiastic and hyperactive
Best Feature: My personal skills with people.
Worst Feature: I can be a little messy.
Person You Would Most Like To Meet: Johnny Depp
Hobbies/Interests: reading books, relaxing by the beach, tropical islands and animals.
First Job: Selling shoes
A Talent You Wish You Had: Singing
The Best Advice Given To You: Follow your dreams
If you were a cartoon character, which one would you be? Lara Croft
If you were told you had a minute to live, what would you do? I would spend it with my fiancé Craig!
GIRL: What is it like working with Dr Harry Cooper on Harry's Practice?
Katrina: Harry is a really warm and loving person, I've been very fortunate to have had the opportunity to work with him because he is very experienced as a vet in television and he's also very funny!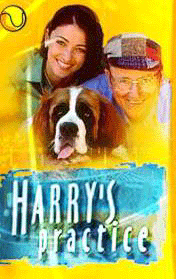 GIRL: Working with animals, I'm sure filming scenes don't always go according to plan?
Katrina: Very often! Plus animals are completely unpredictable, for example, the other day I had a cat projectile vomit onto me. But that kind of makes it fun! (laughs) Harry and I work really hard to make it look easy but juggling cats and dogs can be quite difficult.
GIRL: Do you occasionally have to offer the animals bribes?
Katrina: We always go out on the road with food, which works on a lot of dogs and some cats. And there are definitely those animals that can't be bribed by food. Taking animals out of their home environment is always difficult so we try and go into their homes.
GIRL: Did you always have aspirations to become a vet?
Katrina: Yes as long as I can remember I have always loved animals and have always wanted a career with animals. Probably when I was in high school I decided I wanted to get into vet science.
GIRL: Your TV break came in 1994 when you became resident vet on Totally Wild. Is this when you decided that you'd like to combine both your love of animals with media work?
Katrina: I kind of decided while I was in university that I wasn't that keen on working in private practice, I realised halfway through that it was a really hard job and it's a job where you have to be very strong and dedicated. Also, I wasn't very good with the stress and dealing with people's emotions - a lot of people's pets are like their children. So I thought while I was in Uni that I'd like to get a media job, so when I left I set about finding one. I worked on Totally Wild for five years.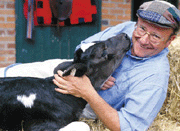 GIRL: How did you first come to be involved with Harry's Practice?
Katrina: Harry was with Channel Seven for a long time doing a show called "Talk To The Animals". Channel Seven thought of a new program involving two vets - one male, one female. I was very lucky because at the time I was probably one of the only female vets who had television experience. There's a lot out there now but I'm lucky I got in first.

GIRL: You have just released two videos "Dr Harry's Favourite Housecalls" and "A Guide To A Pet's Life". Tell us a little more about these and what can viewers expect to see?
Katrina: They're highlights of the TV show Harry's Practice that everyone has really enjoyed as viewers. "A Guide to a Pet's Life" is really a whole lot of stories from birth following animals through. And "Harry's Favourite Housecalls" takes a look at the bizarre animals that Harry meets on the way, which is just pure entertainment. So we've got dogs that attack toilet seats and animals that don't want to climb stairs! We've broken those up with a few of my favourite pet checks, some of the animal breeds I love and also some bloopers from the show. Never before seen bloopers! (laughs)
GIRL: What is a fun aspect to your job?
Katrina: Getting out and about and playing with animals every day. Never having two days that are the same and I think that's really fun. For me I have a lot of fun playing with Toby the Wonder dog, we try and get him to do tricks and I have the privilege of taking my dog to work with me.
GIRL: You worked abroad as a model for a number of years, what was your favourite location?
Katrina: I used to do a lot of commercials for Japanese clients because I am quite little. And I was really lucky I got to go to places like Tahiti and Mauritius and the Whitsunday's is one of the most beautiful places in the world.
GIRL: What did it feel like being voted in the "World's Top 10 Sexiest Women" List in FHM a while ago?
Katrina: I found that very amusing and I think it was a publicity stunt on behalf of the magazine to say that intelligent women can be sexy. I had also just done the cover for them so my popularity was quite high, so all that was quite fun for a minute there.
GIRL: What is the funniest rumour you've heard about yourself?
Katrina: That I own a house in Paris - that is probably the most bizarre!

GIRL: Would you consider other media work away from animals if opportunities presented themselves to you?
Katrina: Yeah sometimes it's actually quite nice to be clean for a few days! Working with animals you can get grubby so sometimes it's nice to put on a pretty outfit and just present or make an appearance somewhere. So yes I would but animals I guess are my mainstream.
GIRL: Do you have plans to go back to being a full-time vet in the near future?
Katrina: No and I think if Harry's Practice came to an end, I'd probably try and stay in some media or PR job or work in some kind of pet care that wasn't really back in practice. It would take a bit to convince me to go back to practice.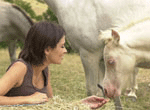 GIRL: You are a spokesperson for the charity Assistance Dogs for Independence. How did you get involved with them?
Katrina: I work with a man in Sydney called Steve Austin, he's an animal trainer that we work with a lot and he works with the charity as well, so he was the one to introduce me to Assistance Dogs. The charity is for dogs that help people with physical disabilities and who are confined in a wheelchair. And it is such an amazing cause and the difference these dogs make to these people's lives makes you just want to get behind them and support them straight away. The dogs do things like open doors, pick up pens and do that kind of thing. I find it really rewarding - it's nice to be able to use your profile to actually help someone out.
GIRL: What do you think has been the secret to your success?
Katrina: Partly timing I think, I was really lucky in the beginning that there was a niche for a vet TV program. I also believed in myself that I could break into the media, and I believe that people can follow their dreams and succeed.
GIRL: So what else is there to Dr Katrina Warren?
Katrina: Well apart from obviously loving my animals I am quite simple really. The older I get, I'm quite enjoying have a normal life like buying a house and having a whole weekend to myself - those sorts of things.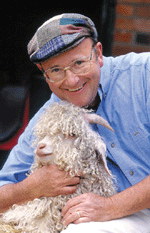 GIRL: How does it feel being a role model to young girls all over Australia?
Katrina: I really enjoy it and I'm very aware of it and I think it's really important how both Harry and myself have quite a lot of influence over young people and I try and stay conscious of it when I'm out in public. It's a compliment and I view it as a reflection of the work I'm putting in.
- Annemarie Failla & Michelle Palmer