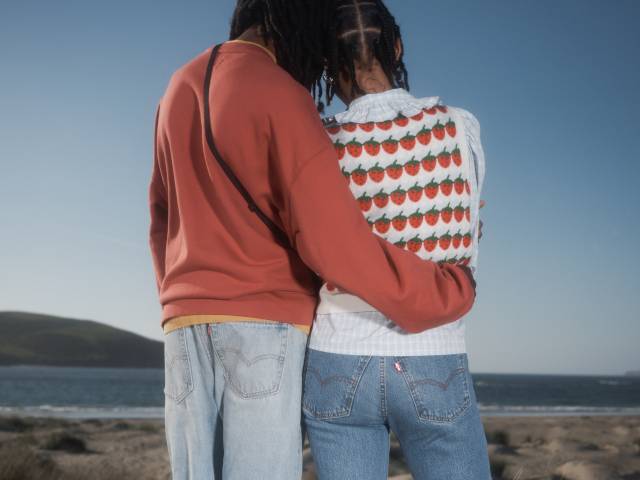 Levi's iconic 501 jeans are turning a new leaf
Through the decades, styles have changed, but one thing has remained constant - Levi's iconic 501 jeans. During some of the most important eras of history, these straight leg blue jeans have been worn by everyone from civil rights activists to major movie stars and musical icons.

They are the grandfather of the original blue jean with their signature straight leg and button fly. Any other jeans are simply an iteration of their signature style. Born on May 20, 1873, the 501 has been a uniform for teenage rebels since the mid-twentieth century.

From the likes of Marlon Brando and Marilyn Monroe, who brought them into pop cultural consciousness in the 1950s, to Winona Ryder's effortless 90's style, they have remained a canvas for self-expression.

The emergence of new music in the 1970s took the "turn on, tune in and drop out" era and democratised it. For the Levi's 501, this meant moving away from flare, fringe, and colour towards fitted, washed-out and worn-out. The goal was perfection through imperfection.

Enter the 90s. By this point, the 501 had already achieved icon status. But no era's style was defined by the 501, quite like the 90s. Everyone from every corner of the cultural landscape embraces its rugged simplicity and casual coolness.

The result was the purest expression of what makes Levi's 501 so special. Dressed up or down, worn fitted or oversized, new or vintage, it's the heart and soul of modern fashion. And ultimately, a representation of durable denim that only gets better with time.

Of course, the story of Levi's 501 is about enduring style and sustainability. More than 148 years on, the iconic 501 is a testament to Levi's commitment to making products that last as they continue to swim against the tide of today's disposable fashion.

Not only is the Levi's 501 highly durable but they also look better with age. With a timeless iconic fit and style, you can hold onto them longer. And the longer you wear something, the less of an impact you have on the environment.

Plus, with Levi's Water>Less, the modern 501 is finished using up to 96% less water than in typical denim finishing. Levi's started using these techniques in 2011, and since then, Levi's have saved more than 4.2 billion litres of water from the finishing process and recycled over 9.6 billion more. Wearing what you already own is the most sustainable thing you can do, but when you do buy, buy better.