Lonely Planet offers reliable, comprehensive and independent travel information
Tuscany... Jamaica... Britain... Ireland... all hot off the press! Guidebooks, maps, phrasebooks and more are all available and eager to accompany you on your next adventure.
Lonely Planet
is passionate about bringing people together, about understanding our world, and about people sharing experiences that enrich everyone's lives. They aim to inspire people to explore, have fun, and travel often, and strive to provide travellers everywhere with reliable, comprehensive and independent travel information.
Lonely Planet
publishes over 600 titles in English and covers every corner of the planet. Their guidebooks are published in a number of languages, including French, Italian, Spanish, Korean and Japanese. They also offer a range of services to aid and inspire travellers at home or on the road, including newsletters, the
Lonely Planet
Phone card, Lonely Planet Images, and B2B opportunities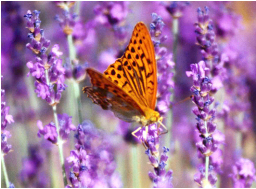 Browse through their range of guides, and find one to suit your travel needs. Compact, savvy and informative are the Best Of (insert country here) guides. They are the perfect traveling companions for a short trip or stopover. Upgrade to the Shoestring Guides, which cover a continent or large region. These are ideal for travelers with small budgets and big dreams. For your urban adventures there are the sturdy city guides, to help you along in the big cities. For those wanting to follow in the footsteps of history or blaze their own trail there are classic overland Route Guides.
For budget-minded backpackers and whirlwind adventurers, look no further than their range of destination guides, which are expert, easy-to-use tools for every style of travel.
Language guides are essential if you want to chat with locals (the best way to learn about a country and it's culture!), or for you need to catch the thingamajig to the whatchamacallit and book a whatitsname for a few nights, you'll find
Lonely Planet
Phrasebooks become your best mate!
With over 50 languages available, these practical, pocket-sized phrasebooks and cassettes will be able to give you the basics to enhance your next trip. Phrasebooks also include notes on customs and cultural differences... and will have you feeling like a local in no time!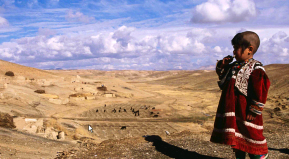 Dreaming of your next big holiday? Lonely Planet's travel literature, DVDs, calendars and vivid pictorials will help keep the travel bug within you buzzing. Settle back in a comfy chair, or grab a quiet moment and read these tales of exotic foreign lands. Travel the globe piece by piece and watch the world come together with their collection of jigsaw puzzles. Always wanted to plan your own big trip, but not quite sure where to start? Travel Reference guides are your saviour, and will have you jetting off in no time. The titles contain valuable advice about when and how to plan your worldwide adventure, and will help you to plan your trip of a lifetime.
From walking to wildlife, diving to discoing in the big cities,
Lonely Planet
has a book for you. Take a detour on the highway of life with their Road Trip guide, or take a closer look by traveling by foot or bike, and explore the endless national parks, and sample world food with their World Food Guides (winner of the 'best food book series in the world award'.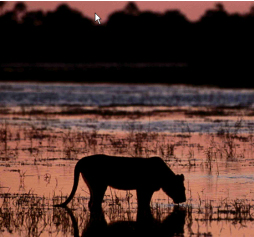 Travel books serve as magnificent gifts. Lonely planet books are full of lavish illustrations, and make the perfect coffee table centerpiece!
Lonely Planet
music CDs takes you on the ultimate sonic tour, which affectionately filters the vibe of each city through shimmering electronics, kooky tunes and big smiley beats. Share the indescribable vibe of an exotic city with friends, or use it to refresh your memory of all your wonderful experiences.
The site also offers travel services, which includes information on flights, hostels and budget, lodging, hotels, travel insurance, adventure travel, tours, car rental and
more
.
Put an end to the procrastinating and head to Lonely Planet, who'll open you up to the trip of a lifetime! "Just go and discover the world, it's a wonderful place" Adam Covelli, 12-year-old Lonely Planet reader.
Visit
Lonely Planet
now