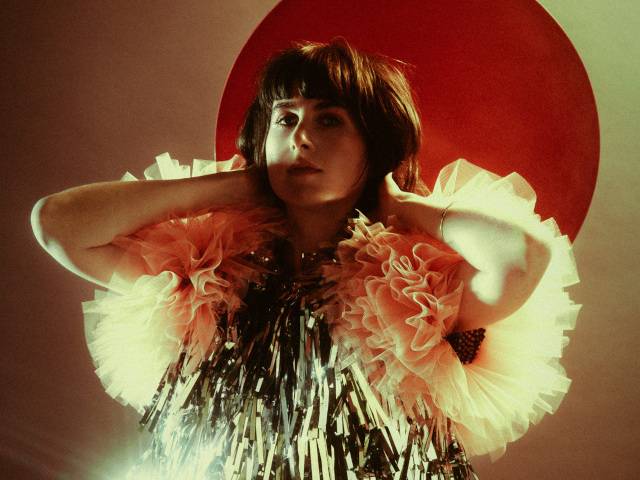 Songwriter, composer and founder and artistic director of Melbourne Indie Voices, Phia is lauded both at home and on the international stage for her luscious harmonies and vivid pop sensibilities. PHIA has launched her self titled album on June 14.

On her second album, Phia brings together her two musical worlds - joyous choral harmonies and live looping - in a wholly imaginative and unique way. Phia, is the culmination of a period of artistic and personal growth in which she carved a new place in Melbourne's musical landscape since arriving back from her then-home of Berlin in 2016.

With PHIA she has arrived at a new found honesty, lyrically and musically, with the album featuring the sounds that make up her life - the metal and wood of her thumb piano, the magical guitar work of long time collaborator Joshua Teicher and the heart-stopping performances of Melbourne Indie Voices weaving its way in and out of her songs, creating a sound that is harmonically distinctive and rich.

Focus track The Path was written in a moment of pure frustration, a heightened emotion moment, stamping your foot like a child. Releasing the emotions was cathartic for Phia and has resulted in this song inhabiting a sonic world that is uniquely her own. Beautifully marrying the glistening and percussive sounds of the kalimba with Joshua Teicher's epic guitar landscapes, the song takes us on a journey from the beautifully intimate to the extraordinary. Phia's choir Melbourne Indie Voices adding depth and heart stopping range to this track.


Produced by Nick Huggins in Point Lonsdale, Victoria, Phia loops her kalimba live on stage and her and Nick Huggins endeavored to match that energy and sound in the studio.
"Looping taps me into the joy of playing and creating I had as a child."
says Phia.
Phia is potent and prolific releasing Full CIrcle in 2019, 'Town Hall Live Sessions' EP 2018, 'The Woman Who Counted The Stars' EP 2017 and 'The Ocean of Everything' 2016 in the space of three years. She has honed her remarkable live show over hundreds of performances across Europe, from bars in Southern Italy, to fisherman's villages in Iceland and major
music
festivals such as Melt Festival, Berlin Festival and Fusion Festival in Germany.