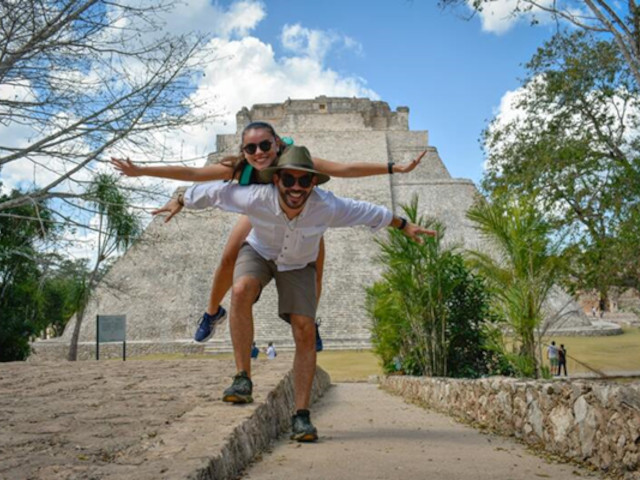 How to Plan the Perfect Long-Haul Honeymoon
As thrill-seekers and culture vultures the world over make plans to get back to travel in 2022 and beyond, it is clear that one trend is emerging that looks set to stay. The rise of long-haul or so-called "slow travel", in which people eschew mini-breaks and flying visits in favour of long trips that allow them to really explore a destination in-depth, is becoming a defining trend of future travel.

People are no longer content with hopping on a gas-guzzling flight for a weekend tourist trap. Instead, more of us are looking to truly connect with different destinations and cultures, all while experiencing the ultimate trip of a lifetime. The same is true of the ultimate travel experience - the honeymoon. If you're one of those love-struck couples planning a long-haul honeymoon in the future, here's how to get it right.

1. Start Early
With any long-haul trip, the trick is to start planning and booking as early as possible. The good deals go fast, especially with popular honeymoon hotspots such as Bali, Paris, or Hawaii. Starting early also gives you more time to choose the right destination for you and your future spouse, while also giving you space to shop around for the best deal. Remember to only book accommodation and flights with easily accessible refund and cancellation policies, especially in these uncertain times.

2. Plan Together
When planning your wedding, it can be tempting to opt for the divide and conquer approach. While this usually works well with the actual wedding, it is less effective for planning your honeymoon, especially if it is a long-haul trip. We all have our own specific travel preferences and bucket lists. It is important to plan the essentials of your trip together with your spouse so that it doesn't end up being exclusively tailored to yours or their desires.

3. Know What You Want
A slow honeymoon is the trip of a lifetime, one that will cost you a pretty penny no matter what. Therefore, it is essential to get a crystal-clear idea of what you want from the experience and how you want the trip to celebrate your new life partnership. The best approach here is to zoom out and ask some basic questions. Do you want to play at living in a rustic French village for a couple of months? Would you rather spend the whole time on a beautiful remote island? Perhaps you want to explore a shared passion for art, cuisine, or history? Answering these questions together will put you on the right path.

4. Learn Some of The Language
Obviously, you don't want your honeymoon to feel like work. However, if you are planning a long-stay trip that will allow you and your partner to connect with a new place together, the most impactful thing you can do is to learn some of the local languages, so that you can truly live like a local. Fortunately, incorporating language learning into your honeymoon prep is easier than ever before. Let's say you want to spend a few weeks or months in Paris, the city of love. For this, you could spend just a couple of hours a week learning conversational French online with a private tutor. Start early enough, and by the time you land you will be ready to unlock the secrets of Paris like a local, ensuring that your honeymoon is a trip to remember.

5. Go Off-Season
A simple tip that is especially important for anyone planning a long-haul honeymoon. By opting to travel outside the busiest months (such as June-August), you could easily save thousands of pounds, giving you more to spend upon arrival, or to put away for your future together. In addition, honeymoon vacation rentals and apartments have a premium attached to them during the peak honeymoon travel season, which usually runs from April to June in the Northern Hemisphere. By simply delaying your wedding or your honeymoon a few weeks or months down the line, you could find that your trip of a lifetime costs a lot less.

By following these simple tips, you can enjoy a slow honeymoon that allows you and your partner to discover a new corner of the world all for yourselves.