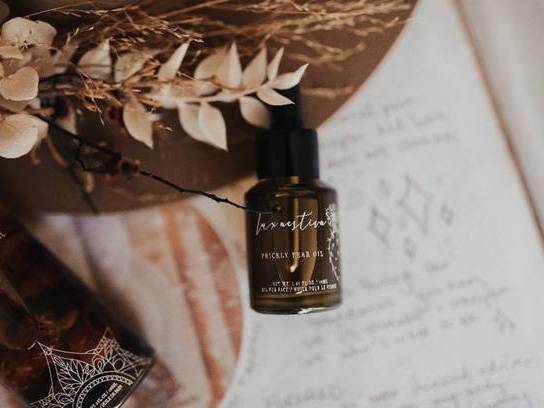 The beauty oil that is flying off the shelves!
Rising in interest and popularity, Prickly Pear Oil seems to be the beauty product consumers cannot get enough of!
Lux Aestiva has seen an increased demand for their Prickly Pear Oil over the last few months, with July completely selling out within one week. The sustainable and luxurious beauty brand sold approximately 85 bottles within the month of July – its highest selling product in that month on record.
Prickly Pear Oil contains essential fatty acids which help calm inflammation and redness, but also replenishes lost lipids within the skin, deeply moisturising and restoring skin's elasticity. Lux Aestiva's Organic Prickly Pear Oil is hand poured in Australia and is a highly prized, non-comedogenic dry oil, containing more Vitamin E & unsaturated fatty acids than any other known oil.
Lux Aestiva recommends utilising the oil as a night serum to get the most out of this superhero product. Warm 5 drops in hands and smooth over face, or as an under-eye treatment, by dabbing 1-2 drops under each eye. The Prickly Pear Oil is completely safe for use on all gorgeous, glowing pregnant mummas and can be preserved for up to 12 months after opening. The longevity and potency of their oil can be attributed to the harvest process; 100% pure cold pressed virgin Prickly Pear Oil.
Although Prickly Pear Oil was relatively unknown about a year ago, today many consumers are wanting to get their hands on this magic oil, and soon it will be a staple in every household
Review: Prickly Pear Oil is quite a miracle oil. There are not many products that work to tame redness, and this is by far the best. Non irritating, I like to add this to my night time routine so I wake up without puffiness or red splotchy skin.