Looking for that holiday retreat with it all, Shoal Bay Resort & Spa has just that. With seven types of Accommodation, there something to suit every budget and every type of retreat, whether it be single, couple or family holiday, to girls getaway or even a business conference, the Shoal Bay Resort & Spa caters to all.
Located 2.5 hours drive from Sydney, or an hour bus ride from Newcastle airport, this seemly untamed bay is packed with activities to suit everyone, plus some secluded romantic destinations. Positioned at the entrance of Port Stephens, Shoal Bay visitors have the advantage of being surrounded by sea, bay and unspoiled bushland.
5 minutes away is the Nelson Bay Marina where you can board a number of boats & ferries to take you whale and dolphin watching. Stopping adjacent to the Shoal Bay Resort & Spa to watch the resident dolphins play with the boats, it's not uncommon to see them play close to the beach in autumn. With a 98% strike rate of viewing dolphins, this is definitely an attraction not to be missed.
A free visitors guide to Port Stephens can found in every room listing all the local attractions and activities. Maybe your into extreme sports like, jet boating, quad biking through the sand dunes and surfing, or maybe sailing, fishing and bike rides along the beach are more your style. Don't forget the kids cause there's horse rides, animal farms, and adventure parks galore while you visit the wineries and play a few rounds of golf. For the ladies, there are plenty of cafes, shops and miles of sand to fill up a day you maybe you'd prefer to visit Shoal Bay Resort's Aqua Spa for a real treat.
more
The Shoal Bay Resort & Spa boasts 3 restaurants & bars specialising in seafood:
Big Fish is Port Stephens premier seafood restaurant offering the best views of the bay with inside and outside dining. Big Fish also offer a buffet breakfast and Friday night Seafood Buffet.
Sandy Foot Café & Bar is located on the beachfront adjoining the Whitesands Convention Centre, offering fresh, healthy, light casual cuisine and makes an excellent location for drinks while you watch the sun set over the clear waters of Shoal Bay.
Mermaids Bar & Palm Garden offers wood fire pizza and bistro cuisine. Offering live weekend entertainment.
Bottle Shop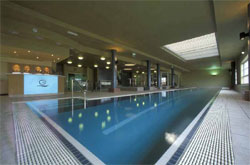 Resort facilities include:
Aqua Spa, Gym & 25 metre lap pool, 3 spa pools varying in temperature that are tapped into the pristine salt waters of Shoal Bay and the mineral rich waters of the surrounding sand beds. Aqua Spa is open to guests over 14.
Concierge desk
Free guided walks
Nightly entertainment & games to get to know other guests
Occies kids club - 5-12, day & night
Outside pool, featuring wading pool, beach area and cascading fountains.
Undercover parking

Founded in 1934, Shoal Bay Country Club has an extensive and fascinating history from fishing club, military headquarters to Country Club guesthouse and has undergone extensive rebuilding and expansions. Currently in development again, the original site will be re-opening as 'The Heritage Apartments' in December 2004, with 27 beachfront luxury apartments, full kitchen, separate spa, internal laundry and north facing balcony.

The $65M redevelopment of the Country Club into Shoal Bay Resort & Spa was the largest redevelopment of its kind between Sydney and the Gold Coast. Opening December 2002, all rooms are elegantly designed with classic features for practical living. The 5.5 acre property currently offers 163 rooms, expanding to 190 rooms with the completion of The Heritage Apartments, so you will definitely find a room to suit your next holiday.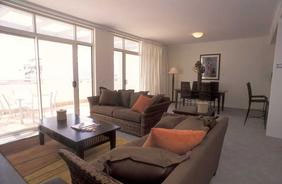 Accomodation:
The Heritage Apartments - Opening December 2004.
Breakwater Tower - These two & three bedroom apartments offer unparalleled views of the headlands and the magnificent spectacle of breaking waves and sea spray. Breakwater Tower guests have a private swimming pool & spa, recreation room and undercover secure parking. Spacious living area, kitchen, laundry, 3 bathrooms with two spa baths and a large terrace.
Seaspray - Offering a mediterainean atmosphere with two bedroom luxury accommodation for resort guests with easy access to Aqua Spa & Health Club. These luxury villas have fully appointed quality kitchens and private balconies with modern outdoor furnishings.
Barrington Tower - Named after the diverse Barrington Tops, these apartments are modern yet classic in style. This building comprises of one & two bedroom self contained apartments with the majority offering Shoal Bay or National Park views. Each apartment has fully appointed quality kitchens and balconies with modern outdoor furnishings. Majority of apartments have spa baths.
Whitesands - Located above the Whitesands Convention Centre these one & two bedroom suites & Penthouses offer kitchenettes and spa bathrooms with beachfront suites offering balconies and water views of Shoal Bay.
Resort Poolside - Looking out over the resorts large outdoor pool these studio style rooms can sleep up to 3 persons. With all rooms offering tea/coffee making facilities, bar fridge & microwave. Enjoy the beach area, wading pool and cascading fountains right at your doorstep.
Zenith Lodge - These studio style units make it feasible for golf groups, backpackers and budget travellers to also enjoy the beauty and facilities of Shoal Bay Resort & Spa. Able to sleep 3-4 persons with tea/coffee making facilities, bar fridge, microwave and toaster.

Peak season is December-March, so get in early. Packages and discount rates are offered all year round, call or check the website for specials. April - May are the pick of the months for me, beautiful weather & not too busy.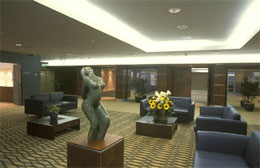 Conference Centre
Ideal location for a conference, with 5 surrounding golf courses and plenty of local activities, and an Aqua Spa to boot, this is the perfect location for team building or to impress your local or international clients. The fully equipped Convention Centre is 352 sqm, holding 400 for cocktails, 300 for theatre, 280 for banquet or classroom. The Convention Centre also has a reception, pre-function lobby area 175 sqm and two boardrooms, plus undercover parking for more than 200 vehicles. Elegantly designed with adjustable walls, don't look past this exceptional facility for your next convention.

If you would like to learn more about Shoal Bay Resort & Spa call 1800 18 18 10 or visit: www.shoalbayresort.com