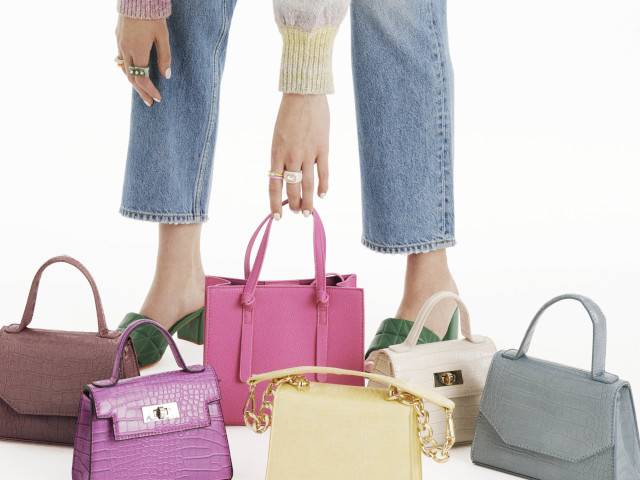 Spice Up Your Outfits With Accessories
Look runway-ready and compliment-worthy with outfits that pop, all because of the right accessories. Whether you're looking for clothes to wear to work, a fancy ladies brunch or a relaxed beach hangout, accessories will boost your confidence and elevate your style.

If you're feeling a little uninspired, there's no need to break the bank and buy a whole new wardrobe. Instead, your favourite pieces will be refreshed and updated with super-cute accessories. They're like a sprinkling of magical fairy dust, transforming our drab, regular outfits into something extraordinary.

Sportsgirl has a top-notch range of lust-worthy accessories that are an affordable and simple way to add sparkle back into your outfits. So how can the perfect accessory elevate your look? When you know how to style it. Below are a few simple tips that you can incorporate into your outfits today.

In general, try to match all your accessories to the same colour. Your outfits will drip with elegance and harmony. Or, if you're after a trendy Insta-worthy vibe, choose monochromatic clothing and pair it with one bold pop of colour with the accessory. For example, imagine an ultra-sleek all-black look combined with an ankle boot and chunky chain gold jewellery, the ultimate in glamour.

Monochrome doesn't always mean black. So for the rainbow lovers and colour fanatics, choose an outfit featuring all the varying shades of a single colour, be it blue, pink, green, yellow or red. Then combine it with statement-making jewellery, like an oversized pendant earring or big hoops and take your outfit to the next level.

And how could we forget about the bags! Whether mini, midi or oversized, they'll add a burst of colour, boldness and glam to any outfit. The 90s inspired mini shoulder bags are making a huge comeback and are a super-cute choice in a pastel colour. But, for something a little more every day, indie and subtly chic, a tote bag in an interesting fabric (terry cloth, corduroy or canvas) is a cool option.

Turn up the fun & stylishness of your sneakers with super-sweet socks. They're flirty and playful and come in a wide variety of colours and prints. Choose the patterns that fit best with your personality, and make sure they're easily seen.

Look stylish and eye-catching with all the latest covetable accessories like cat-eye sunglasses, tortoiseshell hair claws, heeled mules, slip-on woven loafers and stacked chain necklaces.

Discover these and more with Sportsgirl's latest collection of super-cute accessories, visit www.sportsgirl.com.au/accessories.

You've got the wow outfit. Now all you need is to get out there and show it off. Have fun!