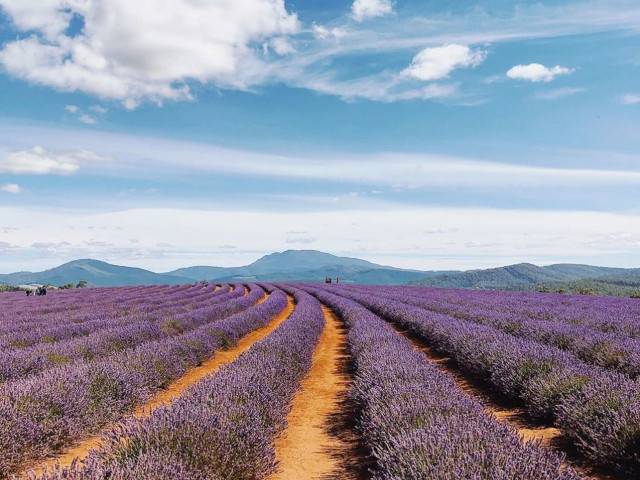 Locals Show Off Their Australia
Webjet's feel-good campaign has Aussies celebrating their own slice of paradise

Thousands of Australians have been flaunting their favourite local and regional destinations on social media thanks to Webjet.com.au's tourism celebration, 'Show Us Your Australia'. The top locations have been revealed and include less visited spots such as Ormiston Gorge in the NT, Flinders Ranges in South Australia, and Bridestowe Lavender Estate in Tasmania.

The picture and inspiration sharing drive, which had about 2,000 entries across Instagram and Facebook, celebrates this wonderful and diverse nation, from its golden sand beaches, to wonderous waterfalls and hidden spots to enjoy iconic landmarks. The brief to entrants was simple: show off 'Your Australia', and make everyday travellers the experts by encouraging them to spotlight their most beloved locations.

With international trips still not feasible for the time being but state borders starting to open once again, these travel recommendations are perfectly timed -the chance to discover the bounty of opportunities within Australians' own backyards has never been better.

Asking Aussies to show off some of the country's most untouched, treasured or unique travel destinations comes as Webjet continues to support the reinvigoration of domestic tourism within Australia, including driving attention to regional communities hardest hit by bushfires and decreased tourist numbers.

By putting the call out for unknown or off-the-radar locations, Webjet hopes wanderlusters will start to plan their next trip somewhere completely new. There is even a dedicated hashtag for those who want to explore just what inspirational locations may await (#showusyouraus).

The eight winners have been selected from a wealth of entries that covered the length and breadth of Australia. Each winner receives a $1,000 Webjet eGift Card, which is valid for three years - allowing plenty of time for the lucky recipients to visit the other spectacular destinations shared as part of the campaign. The winning entries are:

● Ormiston Gorge in Northern Territory, in a shot captured by @kylesofsmiles that shows off its magnificent red walls and swimming spot potential
● Magic Rock along Victoria's Great Ocean Road, called out by @bryanvu936 for its relatively unknown location near Warrnambool
● Lincoln's Rock in the Blue Mountains of New South Wales, with its wow-worthy views as admired by @kris.charlz
● Bridestowe Lavender Estate in Tasmania, shot by @limvoeung for its rows of purple blooms that wouldn't look out of place in Provence
● The Flinders Ranges in South Australia, from David Emms, who touts the region for its ancient fossils, wide salt lakes, and the Cornish pasties from the local bakery
● The Stirling Ranges in West Australia, as suggested by Jessie Anna Newton for the beautiful sunrise best experienced from the summit of Bluff Knoll
● Bluff Falls in Victoria, which was put forward by Mary Melis as a lovely location to walk and enjoy the wonders of nature
●
Strahan in Tasmania
, a quaint fishing and port town along the Apple Isle's west coast that Elspeth Lovell recommends as ripe for discovery
Speaking about the submissions, David Galt, Webjet OTA CEO, comments,
"It has been a delight to see the number of submissions for 'Show Us Your Australia'. We set out to provide a platform for Australians to celebrate their local areas and are thrilled it has inspired so many to share their favourite havens. Scrolling through the photos uploaded to the Instagram hashtag and the comments posted on Facebook has certainly seen me discover multiple locations that have already been added to my own 'to visit' list. We know that, with a country the size of Australia, there is no shortage of new and exciting places to visit and 'Show Us Your Australia' is a testament to that!

"I want to thank everyone who got into the spirit of the campaign, who shared their favourite locations and, of course, congratulate our eight lucky winners. I hope that they love using their prize to explore more of Australia, and that Aussies continue to post to the #ShowUsYourAus hashtag to share their travels and inspire others to visit untapped regional areas".
For more information about 'Show Us Your Australia' and view the submissions visit
Webjet