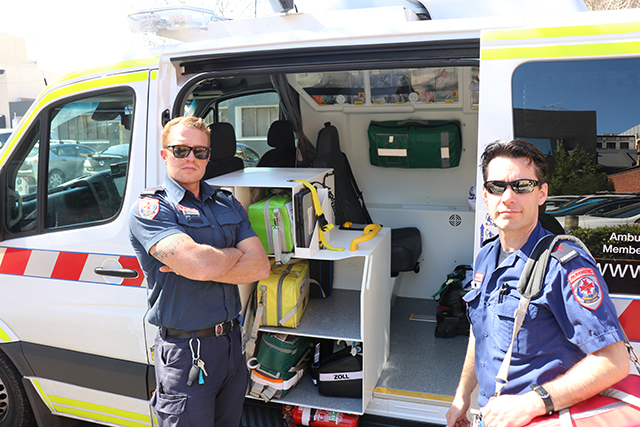 VICTORIAN AMBULANCE UNION WELCOMES ANNOUNCEMENT TO RECRUIT 120 NEW PARAMEDICS
Today Minister for Health and Minister for Ambulance Services Jenny Mikakos announced the fast-track recruitment of one hundred and twenty new paramedics over the next two months to assist in the fight against COVID-19.
Sixty new recruits are likely to start on road across both May and June 2020. This is on top of the recruitment of retired health care workers including paramedics who will provide enormous assistance to the COVID-19 fight.
The Victorian Ambulance Union Incorporated (VAU) welcomes this announcement. With ambulance resources likely to be stretched it is vital that paramedics are recruited in enough numbers to meet the challenge.
The VAU have already advised the Minister's office that sufficient numbers of Clinical Instructors need to be available to properly train and support the new Graduates. There will also need to be adequate supplies of personal protective equipment (PPE) to ensure the new recruits are not exposed to COVID-19 patients.
Quotes attributable to Danny Hill, General Secretary of the Victorian Ambulance Union
 "This is welcome news given the COVID-19 pandemic but it also presents a significant challenge for 120 new paramedics who will be entering the job at a very difficult time. We must do our utmost to ensure their safety with appropriate training and proper PPE".
 "We have seen ambulance services around the world pushed to the limit and relying on volunteers, students and retired paramedics to make up the shortfall. It is vital that we continue to recruit trained paramedics in the first instance if we are going to meet the challenge presented by COVID-19".