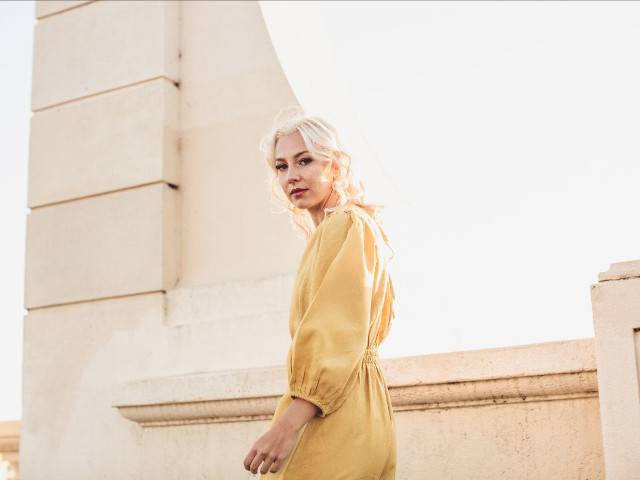 The world of airy and delicate indie-pop welcomes Sunshine Coast singer-songwriter, Violet Daze with her debut release 'Across The Bay'.

A driving beat and a tinge of folk-pop, 'Across The Bay' embodies a soaring hook, shining guitar embellishments, and dreamy vocal soundscapes. Working heavily behind the scenes for the past three years, Violet Daze recorded her debut track with Billy Otto and mastering engineer Ian Pritchett (Kim Churchill, Dusty Boots and Caravana Sun).

The melancholic lyrics are juxtaposed by the upbeat style of the instrumentation, written in an ode to a past relationship breakdown but with revelation and reflection. Violet goes on to explain: "I want people to hear this song and not feel alone. I want them to feel seen. It takes courage to delve into the self-reflective process of a break-up and come out the other side."

Releasing alongside a beautifully shot video clip, the clip reflects the narrative of the track, and follows Violet Daze as she revisits places of her past love. "It was filmed in locations that are significant to me personally and I feel that energy carries through the music video. The premise of the video is going on a trip that you had planned to do with your significant other, that you are now having to do by yourself and exploring the wave of emotions that go along with that. It was filmed by Dale from Whaley Films and Rachael Baskerville who is the face behind all of the Violet Daze press images. They brought the concept together seamlessly", continues Violet.

For fans of Maggie Rogers, Daughter and CHVRCHES, make sure you jump on board now. Although only Violet's first release, she is sure to snatch up new fans with her debut track.