Wendy El-Khoury Mothers Living Vicariously Through Your Wedding Interview
Born from her experience as a wedding planner and her deep passion for the industry, Wendy El-Khoury launched -Wedded Wonderland', a blog and online social networking platform that has grown into one of Australia's most recognised and respected online bridal brands.

Now one of Australia's leading wedding bloggers and influencers, Wendy has built a hugely successful business in a short period of time with her Facebook and Instagram pages becoming a go-to online destination with a global fan base of fashion enthusiasts and brides alike, hungry for the latest industry news, style inspiration and practical guidance.

Now with over 400,000 Facebook and 104,000 Instagram fans and followers since launching in November 2012, Wedded Wonderland has also collectively built over one million genuine followers for the wedding industry alone.

Wendy's wedding ideology relies on the notion of style, art and beauty. She believes those who service the wedding industry need to understand the business of weddings in order to maintain and grow a successful brand.

Moving on from the corporate managerial world, Wendy discovered her love and genuine talent for wedding planning and project management and has since worked on over 250 weddings covering every religion, rite of passage and style you can think of, and learnt them in all languages!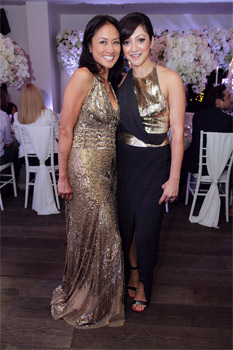 Recognising the struggles small businesses have communicating their day to day interaction with brides, products and services within the market Wendy took her voice online and started blogging as a means to prove social media as a crucial element to a business's success and so Wedded Wonderland was born.

Noticing a gap in the online bridal industry Wendy has focused heavily on building an online profile working as a channel to communicate between the wedding industry and brides sharing her expertise and inspiration via her blog and Instagram and Facebook accounts which now boast over 500,000 followers collectively.

A social media expert with a background in education, project management and wedding planning, Wendy started consulting to the wedding industry in 2012 and has worked with over 100 of Australia's much loved brands including Johanna Johnson, Steven Khalil, Doltone House, Watsons Bay Boutique Hotel and Susan Avery Flowers, helping them grow and capitalise on their social media footprint.

Wendy is dedicated to creating original and unique content for Wedded Wonderland through servicing the Wedding Industry; if you want brides and followers of fashion and events to know about it, you tell it to Wedded Wonderland.

Instagram - @weddedwonderland
Facebook - www.facebook.com/weddingblogger



Interview with Wendy El-Khoury
Question: How common is it that mothers or mother in laws to be try to live their wedding dreams vicariously through their daughters?

Wendy El-Khoury: Quite common, it is more that they just want perfection for their children as in their generation this may not have been an option.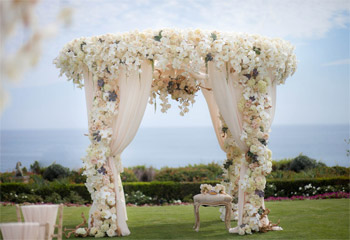 Question: How can we stop our mother or mother in laws to be, from living their wedding dreams vicariously through ours?

Wendy El-Khoury: Give them tasks to feel like they are -adding value' to the day.


Question: Do you have any stories of how mothers have successfully living their wedding dreams vicariously through their daughters?

Wendy El-Khoury: We have many stories of how we have -managed' mothers to feel like it is successful!


Question: How involved in weddings are grooms? Is this a changing statistic?

Wendy El-Khoury: Absolutely. The rise of the groomzilla is upon us ;) Whether the brides are enjoying this or not is another question. Having the involvement of the groom is great, we definitely encourage it however when it comes to -price points' we find the response more often than not is -HOW MUCH?!'


Question: Is this why elopements are on the rise? If not, why do you believe more Australians are eloping?

Wendy El-Khoury: It's an easier option... with a holiday!


Question: Can you talk us through the latest trends in wedding dresses? Why do you think brides are steering away from traditional white dresses?

Wendy El-Khoury: White is an option; it is definitely on trend in terms of colour choice. The traditional wedding dress is also on trend in terms of ballgown, sleeves, lace. We also have the -boho chic' understated bride, and the -red carpet glam' bride on the rise. Girls these days are definitely working off a more unique, fashion focused approach when choosing their wedding gown.


Question: There is typically always a bridesmaid who doesn't cooperate or complains; what advise do you have for brides to ensure they choose their bridesmaid, wisely?

Wendy El-Khoury: Choose people whose decisions you trust and who make your life easier (if you can!)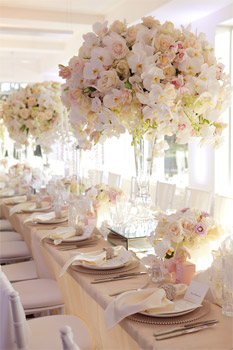 Question: Tell us about what you've discovered about -Social Media at Weddings'; we want it all the good the bad and the ugly!

Wendy El-Khoury: The Instafamous bride is definitely trending. These brides want to have their moment on Social Media and their own little famous wedding. There are couples who request the social media postings stick to a minimum. Others are introducing ways of -getting social' through photobooths, hashtags and live feeds. It definitely is all dependant on the couple and how -social' they are!


Question: What's new and different in 2014 with weddings?

Wendy El-Khoury: Extravagance for the purpose of social media impact.


Interview by Brooke Hunter