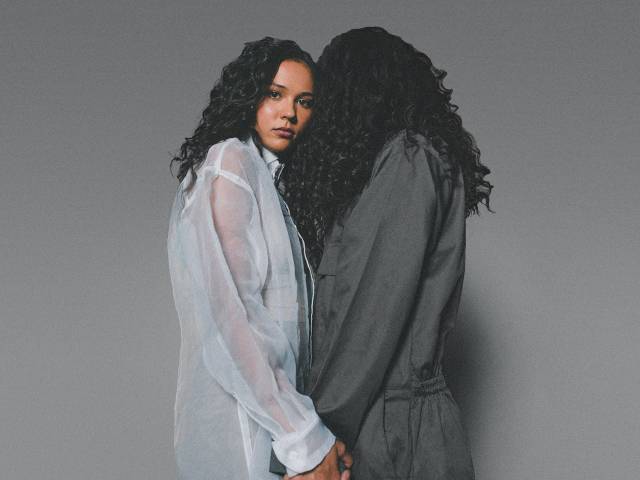 After piling up millions of streams and earning acclaim from PAPER, Teen Vogue, Billboard and more, Australian-born multifarious storyteller YDE (pronounced EE-dee) has returned with a new single and music video entitled "Old Her" via Facet Records/Warner Records. Through her new music, the instrumentalist blends existential crisis and youthful angst into flawlessly crafted indie pop perfection.

Of the song, YDE commented, "'Old Her' is my perspective on growing up and feeling like life never gets easier. Each verse is a real time reflection from different chapters of life that all point back to the sarcastic conclusion that ignorance is bliss."

On "Old Her", piano plinks as organic percussion pulsates in a head-nodding rhythm. Meanwhile, YDE's voice rises from intimate verses into a pensive refrain punctuated by her dynamic range as she observes, "She miss the old her, even though the new her is better than the old her." In the accompanying visual, YDE plays the piano in time with the melody before launching into an artful dance routine in fluid motion with the song's meandering momentum.

"Old Her" sets the stage for the singer's debut project due out later this year executive produced by YDE herself, alongside hitmaker co-writers Justin Tranter, Teddy Geiger, and Caroline Pennell! Prior to the new release, YDE captivated listeners everywhere with "BlindLife" in 2020 and its predecessor "Stopped Buying Diamonds", earning her co-signs from the likes of Justin Bieber and Drake, with the former commenting "YOU WILL CHANGE THE WORLD [YDE]."

With sharp wit, expansive vision, and undeniable natural talent, YDE asserts herself as an irresistible, infectious, and inimitable force to be reckoned with.

About YDE:
With razor-sharp lyrics about personal transformation, and her relationship with the future, YDE (EE-dee) writes catchy, alt-skewering pop songs about what it means to be human. Simultaneously humble and herculean the Australian-born, Filipino singer/songwriter dives even deeper into the human condition on her new single, "Old Her", and upcoming project via Warner Records. "Ultimately, I really hope that people who need to hear my music, hear it," YDE says.

Born in Australia, Breanna, her real name, moved to the US with her parents as a toddler. YDE went on to land starring roles on Nickelodeon series, The Haunted Hathaways at the age of nine, and School of Rock, before landing on the Netflix Series, Malibu Rescue. Most recently, the multi-faceted artist starred in the live production of WILD: A Musical Becoming alongside Idina Menzel.