Girl Power - Empowering Girls Worldwide
A fictional film set in the alluring world of one of the most extraordinary scandals of the 1970s, American Hustle tells the story of brilliant con man Irving Rosenfeld, who along with his equally cunning and seductive partner Sydney Prosser mis forced to work for a wild FBI agent Richie DiMaso
More...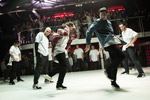 With compelling characters and vibrant dance sequences, Battle Of The Year is set in the international world of B-boying.
More...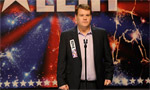 Most people only dream about becoming a famous superstar, but against all odds one man from Wales did just that. This is the story of his journey.
More...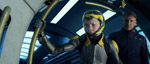 After surviving a devastating attack by the insect-like Formics, the people of Earth have spent years readying themselves for a repeat attack by nurturing a new generation of child geniuses to be trained as warriors.
More...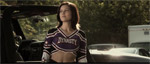 Alyssa was born in Orlando, Florida, but remembers her childhood in Northern Virginia where she spent twenty-one years of her life. Acting was always something she had a passion for, but it didn't seem like a possible career choice at the time.
More...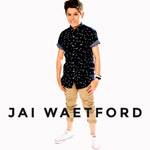 Jai Waetford is set to release his debut self-titled EP on December 6th through Sony Music Entertainment Australia.
More...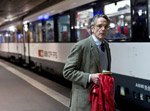 Raimund abandons his students to look for the woman. His first stop is the second-hand bookshop where she bought the novel. This is where he finds a train ticket to Lisbon hidden between the pages. The train is scheduled to leave in 15 minutes.
More...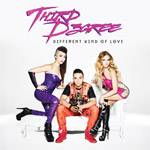 Third D3gree's debut single 'Different Kind Of Love' was written by Ryan McMahon and Ben Berger, aka Captain Cuts, as well as Leon Else. Captain Cuts are an L.A based producer and writer duo who have worked with the likes of Timomatic, Ellie Goulding and Britney Spears.
More...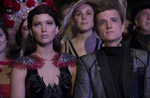 Katniss Everdeen and Peeta Mellark become targets of the Capitol after their victory in the 74th Hunger Games sparks a rebellion in the Districts of Panem.
More...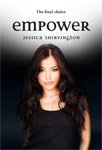 It has been two years since Violet Eden walked away from the city, her friends, her future and – most painfully – Lincoln. Part angel, part human, Violet is determined to stand by the promises she made to save the one she loves.
More...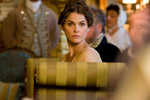 'Austenland' is a romantic comedy about 30-something, singer Jane Hayes, a seemingly normal young woman with a secret: her obsession with all things Jane Austen.
More...
This once in a generation film about youth today will screen in cities and towns across Australia in the months of October, November and December and will include a Q&A with the film-makers and young talent in the movie.
More...
Taylor's debut single 'Borrow My Heart,' has proved to be an instant hit, rocketing to the top of the iTunes chart and garnering immediate airplay. The album includes 'Wake Me Up,' 'I Will Wait' and 'The Horses,' as well as his #1 iTunes track 'Girls Just Wanna Have Fun.'
More...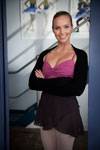 Third Year was always going to be the ultimate endurance test and it was easy to lose perspective because there was this one thought playing over and over: This is the rest of your life.
More...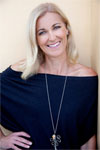 On Friday 6th December Step up for SISTERHOOD Day will launch, inviting women across Australia to wear their favourite stilettos in exchange for a gold coin donation.
More...
Actress, first-ever United Nations Youth Champion and social activist Monique Coleman has organised a long-awaited reunion of Disney's High School Musical cast—including Ashley Tisdale, Corbin Bleu, Vanessa Hudgens, and Lucas Grabeel—for charity.
More...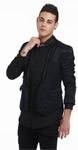 Sixth placed The X Factor finalist Omar Dean will join the Top 5 on tour in Melbourne, following a fan petition to have him added to the line-up for The X Factor Live Tour 2013.
More...
OneShift was awarded a "Silver Stevie" in both the New Company of the Year and the Most Innovative Company of the Year categories, and Ms George was also awarded a "Silver Stevie" in the Young Female Entrepreneur of the Year award category.
More...
---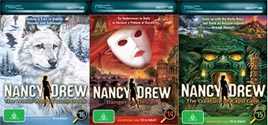 Nancy Drew Free Online Games
Join Nancy Drew in 3 new adventures:
---