Girl Power - Empowering Girls Worldwide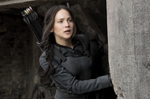 The worldwide phenomenon of The Hunger Games continues to set the world on fire with The Hunger Games: Mockingjay - Part 1, which finds Katniss Everdeen in District 13 after she literally shatters the games forever.
More...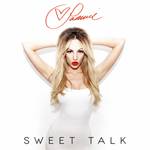 It's no surprise that 'Sweet Talk' is so international sounding, given that Samantha recorded her vocals in London, and the song was then produced in Stockholm by Paro (Paloma Faith/ The Wanted), co-produced in LA by Brian Lee (Lady Gaga/Cary-Rae Jepson), mixed in Atlanta, Georgia, and then mastered in New York: a truly global recording befitting an artist with incredible global potential.
More...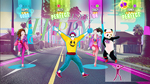 Songs from Katy Perry, Ariana Grande, 5 Seconds of Summer, Iggy Azalea, Calvin Harris, Maroon 5 and more, make this the strongest tracklist to date for this Top Dance Game!
More...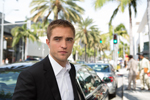 With this tale of a dysfunctional Hollywood family on the verge of implosion, acclaimed director David Cronenberg forges a brilliant, scathing and darkly comic satire of our celebrityobsessed culture, starring Julianne Moore, Mia Wasikowska, John Cusack and Robert Pattinson.
More...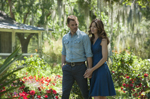 Based on the bestselling novel by acclaimed author Nicholas Sparks, The Best of Me tells the story of Dawson and Amanda, two former high school sweethearts who find themselves reunited after 20 years apart, when they return to their small town for the funeral of their beloved friend.
More...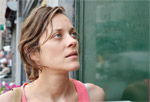 Written and directed by two-time Palme d'Or-winning filmmakers, Jean-Pierre and Luc Dardenne, and with a commanding performance by Marion Cotillard, Two Days, One Night is an emotionally resonant drama.
More...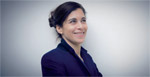 A family reunite for three days in their home following the death of their patriarch, the influential businessman Moulay Hassan, to share their memories and to grieve for his loss according to Muslim tradition.
More...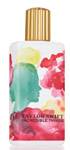 True or False: Our favourite Christmas Elf, Taylor Swift, grew up on a Christmas tree farm?
More...
Australian Pro surfer and all-round superstar, Sally Fitzgibbons, shares an insight into her life, her motivations and exercise regime through two engaging videos created by Samsung Australia.
More...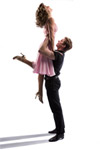 Two extraordinary young talents will make the leap from chorus to leading roles as the two iconic characters in this much loved musical production. The role of charismatic dance teacher Johnny Castle will be played by Kurt Phelan while the role of innocent young "Baby" Houseman will be played by Kirby Burgess.
More...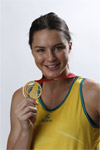 Sharni Layton is a member of Australia's Commonwealth Games gold medal-winning line-up and an extremely versatile player. Sharni can cover all three defensive positions and has a never-say-die attitude on the court.
More...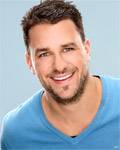 Unleashed Travel is Australia's leading travel provider of overseas travel packages for Australian school leavers. It offers packages to Fiji, Bali, Nepal, Cambodia, Thailand, Vietnam, Vanuatu and Europe to the growing school-leaver travel market.
More...
Our finest female musicians pay homage to the songs that have shaped their lives with the return of the glorious 'Songs That Made Me' series.
More...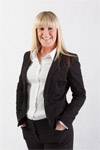 The Australian research review, The Effectiveness of Pilates Exercise in People with Chronic Low Back Pain (Feb 2014, PlosOne) of 152 studies found Pilates provided equivalent improvements to other forms of physical exercise.
More...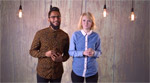 Samsung and FYA co-created Adappt to encourage Australians aged 12 to 25 to discover how creative thinking, problem solving, entrepreneurship and technology can come together to help create social change.
More...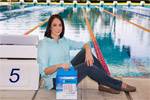 Nicole is urging Australians to "swim not sink" by being proactive about tackling respiratory health symptoms that can be exacerbated by hay fever, one of the most common chronic respiratory conditions in Australia, affecting around 15 per cent of Australians or 3.1 million people.
More...
From internationally acclaimed singer with Hi-5 to health and fashion blogger, Casey Burgess was a natural fit for the face of NATALIJA, sharing similar values to Australian Founder, Natalija Bouropoulos and her label.
More...
Ellyse has a grassroots program, The Ellyse Perry Challenge and is actively involved in getting young women involved in both sports.
More...
Miss Nutrition, Rhiannon Harris (AGE) lights up a room. Her electric spirit, boundless energy and determination has connected her with thousands of Australians, making her one of the nation's most recognised and influential health coaches to date.
More...
---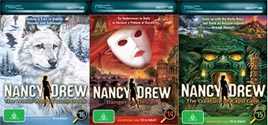 Nancy Drew Free Online Games
Join Nancy Drew in 3 new adventures:
---