Girl Power - Empowering Girls Worldwide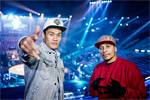 With the rising popularity of break-dancing, Red Bull Media House is excited to announce that Breaking the Beat, an exhilarating two-part series about becoming the undisputed B-Boy champion of the world.
More...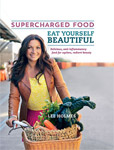 Lee Holmes, second book Supercharged Food: Eat Yourself Beautiful continues Lee's personal guide to achieving inner and outer health through simple, delicious recipes using nutritionally rich, anti-inflammatory foods. Her story from Fibromyalgia to full health is inspirational.
More...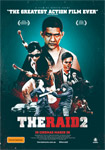 Formidable though they may have been, Rama's opponents in that fateful building were nothing more than small fish swimming in a pond much larger than he ever dreamed possible.
More...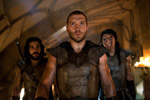 200 years after his shocking creation, Dr. Frankenstein's creature, Adam, still walks the earth. But when he finds himself in the middle of a war over the fate of humanity, Adam discovers he holds the key that could destroy humankind.
More...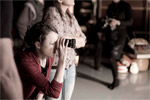 Miranda began her career in the industry as an actor, appearing in film, television and theatre. In 2003 she won the Marten Bequest Travelling Scholarship to study for two years at the Jacques Lecoq school in Paris.
More...
Vampire Academy tells the legend of Rose Hathaway and Lissa Dragomir, two 17-year-old girls who attend a hidden boarding school for Moroi (mortal, peaceful vampires) and Dhampir (half-vampire/half-human guardians to the Moroi).
More...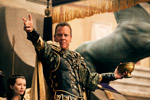 Romance, adventure and a natural disaster of cataclysmic proportions collide headlong in Pompeii, director Paul W. S. Anderson's epic recreation of one of the ancient world's most compelling tragedies.
More...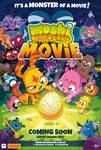 Taking the leap from the small to big screen, join Katsuma, Poppet and the other Moshi Monsters (along with a very eager Mr Snoodle) in an action-packed, song-filled race against time to stop evil Dr Strangeglove and his incompetent Glump sidekick Fishlips from pulverizing the recently discovered Great Moshling Egg.
More...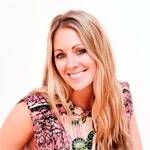 Telstra's Cyber Safety survey asked 1,001 young Australian adults aged between 18 and 25 years to reflect on what it has been like growing up with social media and the internet and what advice they would give those entering high school today.
More...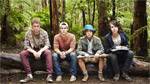 The series begins when the boys get lost while trekking through dense forest on a school excursion. After surviving a terrifying night trapped by a violent lightning storm, the boys expect a heroic reception when they return home.
More...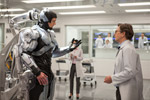 In RoboCop, the year is 2028 and multinational conglomerate OmniCorp is at the center of robot technology. Overseas, their drones have been used by the military for years, but have been forbidden for law enforcement in America.
More...
During his brief stay, Ahmad discovers the conflicting nature of Marie's relationship with her daughter Lucie. Ahmad's efforts to improve this relationship soon unveil a secret from their past.
More...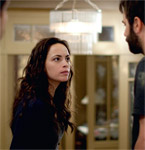 Asghar had seen A Prophet, and he told me that was why he wanted to work with me. We met up and he told me about this project. It seems quite a while ago now, but I remember there was a man and a woman who fell in love over the internet.
More...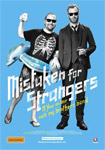 In 2010, the rock band The National released their fifth album, High Violet. After ten years as critical darlings, the band was finally enjoying wider recognition. As they were about to embark on the biggest tour of their career, lead singer Matt Berninger invited his younger brother, Tom, to be a part of their tour crew.
More...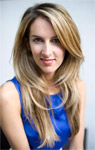 With arguably the world's most beautiful feet, Gemma will demonstrate how to maintain healthy and beautiful feet this summer, with simple exercises that can be performed in the comfort of your own home.
More...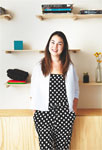 A celebration of design, print and illustration, SUPERGRAPH showcases original and limited edition artworks available for every taste and budget, and is ideal for all to broaden their knowledge and collection of graphic art works created by new and emerging talent.
More...
---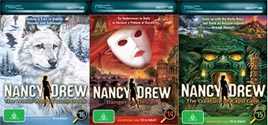 Nancy Drew Free Online Games
Join Nancy Drew in 3 new adventures:
---