Girl Power - Empowering Girls Worldwide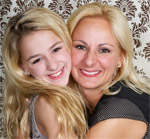 Chloe and Christie: Sequins and Secrets (The OZ and NZ Tour) will kick off in Sydney on July 4th continuing on to Wollongong, Brisbane, Perth, Melbourne, Adelaide, Wellington and finishing in Auckland on July 16th.
More...
A group of online chat room friends find themselves haunted by a mysterious, supernatural force using the account of their dead friend.
More...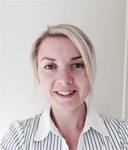 Six osteopathic treatments over a period of three menstrual cycles were conducted on a group of women. At each treatment session, researchers tested dysfunctional structures and treated based on osteopathic principles.
More...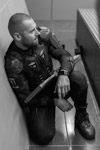 An elite 'search and rescue' team transport onto an off-world mining-facility to rescue Whit Carmichael, the lone survivor of a biological outbreak.
More...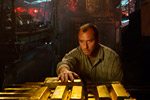 From Academy Award winning director Kevin Macdonald (Touching the Void, The Last King of Scotland) and starring Jude Law (Cold Mountain, The Talented Mr Ripley), this gripping and suspenseful thriller centres on a rogue submarine captain (Law) who pulls together a misfit crew to seek out a sunken treasure lost in the depths of the Black Sea.
More...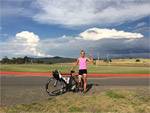 The Australian Triathlon, Endurance and Cycling (ATEC) Expo will be staged at the Dome, Sydney Showground on the weekend of 4 & 5 July 2015, and caters for triathletes, cyclists, runners, swimmers, endurance athletes and obstacle racers.
More...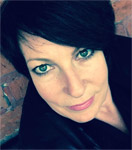 NICA's talented second-year students will have no trouble fishing for compliments when they feature in this quirky aquarium of circus, cabaret and comedy.
More...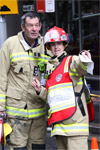 The 2015 permanent firefighter recruitment campaign will get underway during May with thousands of would-be firefighters expected to apply.
More...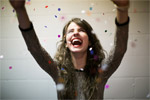 Imogen's experience includes having been a top 8 finalist in Australia for the Telstra Road to Discovery, as well as a graduate of both the Australian Academy of Country Music and the NSW Talent Development Project.
More...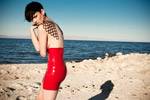 Jessica is dominating the Billboard Dance Chart. She currently holds the top spot with Dave Aude's single "Gonna Get U" where she is featured.
More...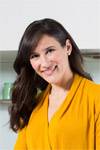 One in 5 Australians are low in iron. Iron is an important mineral responsible for making proteins that carry oxygen in the blood to give our bodies the energy needed to function.
More...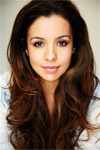 Bring It On The Musical will have its Australian Premiere at NIDA THEATRES, Kensington playing from Saturday 27 June to Thursday 9 July 2015.
More...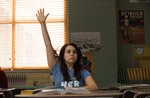 Bianca is a content high school senior whose world is shattered when she learns the student body knows her as 'The DUFF' (Designated Ugly Fat Friend) to her prettier, more popular friends.
More...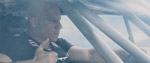 Ian Shaw seeks revenge against Dominic Toretto and his crew for the death of his brother.
More...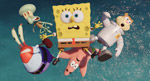 When a diabolical pirate above the sea steals the secret Krabby Patty formula, SpongeBob and his nemesis Plankton must team up in order to get it back.
More...
A colourful cast of 27 bright, young performers, including cheer-royalty Campbell, captain of the Truman High School cheer squad, is suddenly forced to spend her final year of high school at the neighbouring, hard knock Jackson High School.
More...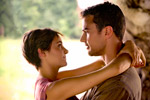 Beatrice Prior must confront her inner demons and continue her fight against a powerful alliance which threatens to tear her society apart.
More...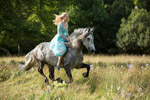 A live-action retelling of the classic fairy tale about a servant step-daughter who wins the heart of a prince.
More...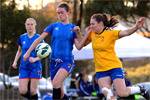 A new report, The Community Impact of Football in NSW, details, for the first time, the economic, health and social contribution of grassroots football.
More...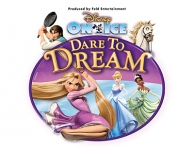 Six lucky Girl.com.au members will WIN 4 tickets for their family to
Disney On Ice presents Dare to Dream
valued at $178 each.
More...
---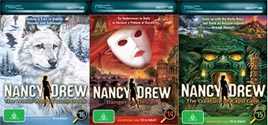 Nancy Drew Free Online Games
Join Nancy Drew in 3 new adventures:
---