Girl Power - Empowering Girls Worldwide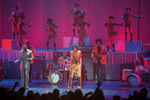 Based on the incredible life story of the Godfather of Soul, the film will give a fearless look inside the music, moves and moods of Brown, taking audiences on the journey from his impoverished childhood to his evolution into one of the most influential figures of the 20th century.
More...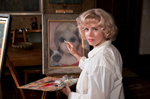 From the whimsical mind of director Tim Burton, Big Eyes tells the outrageous true story of one of the most epic art frauds in history.
More...
Since releasing his iTunes #1 Get To Know You EP in March earlier this year and following on from his world first Vine app music video integration, Jai continues to set the internet alight and speak to his fans directly.
More...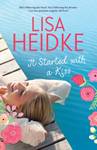 After the pain of her marriage breakup, Friday Jones makes some major blunders - from a misguided affair to online dating disasters. But can heartbreak actually be the best thing that ever happened to her?
More...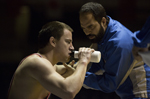 Based on the true story of Mark Schultz, an Olympic wrestler whose relationship with sponsor John du Pont and brother Dave Schultz would lead to unlikely circumstances.
More...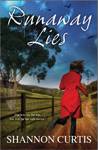 The danger to Darcy, Dominic and his family grows as their security is eroded and they face not one but two adversaries who have deadly intent. Who ultimately can trust who?
More...
Adapted from Laura Hillenbrand's ("Seabiscuit: An American Legend") enormously popular book, Unbroken brings to the big screen Zamperini's unbelievable and inspiring true story about the resilient power of the human spirit.
More...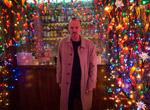 A washed-up actor who once played an iconic superhero must overcome his ego and family trouble as he mounts a Broadway play in a bid to reclaim his past glory.
More...
An imaginative family film about a young Australian boy's passion for flight and his challenge to compete in the World Paper Plane Championships in Japan.
More...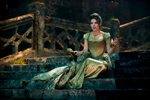 "Into the Woods" is a modern twist on the beloved Brothers Grimm fairy tales, intertwining the plots of a few choice stories and exploring the consequences of the characters' wishes and quests.
More...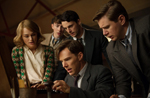 During the winter of 1952, British authorities entered the home of mathematician, cryptanalyst and war hero Alan Turing to investigate a reported burglary.
More...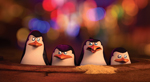 The Penguins' transition from beloved supporting characters in "Madagascar" to headlining their own big screen epic was a no-brainer, thanks to their memorable traits.
More...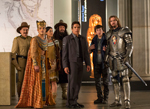 Larry leaves New York City for London on a quest to save the magic before it is gone forever.
More...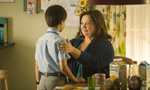 The singular Bill Murray teams with first-time director/screenwriter Ted Melfi for St. Vincent, the story of a young boy who develops an unusual friendship with the cantankerous old guy next door.
More...
Listening to music on the go is made easy with the smartphone's extended battery life and Android Jellybean OS. All Android apps including those such as Spotify, are simple to download and run.
More...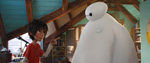 With all the heart and humour audiences expect from Walt Disney Animation Studios, Big Hero 6 is an action-packed comedy-adventure about robotics prodigy Hiro Hamada, who learns to harness his genius—thanks to his brilliant brother Tadashi and their like-minded friends.
More...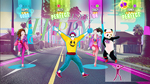 Songs from Katy Perry, Ariana Grande, 5 Seconds of Summer, Iggy Azalea, Calvin Harris, Maroon 5 and more, make this the strongest tracklist to date for this Top Dance Game!
More...
This beautiful collection of sleek and elegant looks will take you seamlessly from the desk to dinner.
More...
---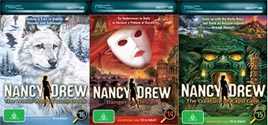 Nancy Drew Free Online Games
Join Nancy Drew in 3 new adventures:
---