Girl Power - Empowering Girls Worldwide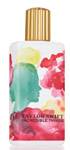 True or False: Our favourite Christmas Elf, Taylor Swift, grew up on a Christmas tree farm?
More...
Australian Pro surfer and all-round superstar, Sally Fitzgibbons, shares an insight into her life, her motivations and exercise regime through two engaging videos created by Samsung Australia.
More...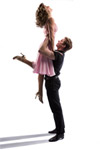 Two extraordinary young talents will make the leap from chorus to leading roles as the two iconic characters in this much loved musical production. The role of charismatic dance teacher Johnny Castle will be played by Kurt Phelan while the role of innocent young "Baby" Houseman will be played by Kirby Burgess.
More...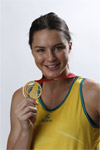 Sharni Layton is a member of Australia's Commonwealth Games gold medal-winning line-up and an extremely versatile player. Sharni can cover all three defensive positions and has a never-say-die attitude on the court.
More...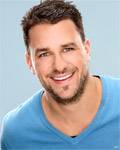 Unleashed Travel is Australia's leading travel provider of overseas travel packages for Australian school leavers. It offers packages to Fiji, Bali, Nepal, Cambodia, Thailand, Vietnam, Vanuatu and Europe to the growing school-leaver travel market.
More...
Our finest female musicians pay homage to the songs that have shaped their lives with the return of the glorious 'Songs That Made Me' series.
More...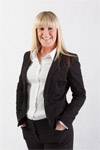 The Australian research review, The Effectiveness of Pilates Exercise in People with Chronic Low Back Pain (Feb 2014, PlosOne) of 152 studies found Pilates provided equivalent improvements to other forms of physical exercise.
More...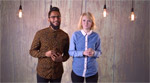 Samsung and FYA co-created Adappt to encourage Australians aged 12 to 25 to discover how creative thinking, problem solving, entrepreneurship and technology can come together to help create social change.
More...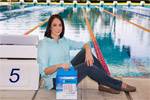 Nicole is urging Australians to "swim not sink" by being proactive about tackling respiratory health symptoms that can be exacerbated by hay fever, one of the most common chronic respiratory conditions in Australia, affecting around 15 per cent of Australians or 3.1 million people.
More...
From internationally acclaimed singer with Hi-5 to health and fashion blogger, Casey Burgess was a natural fit for the face of NATALIJA, sharing similar values to Australian Founder, Natalija Bouropoulos and her label.
More...
Ellyse has a grassroots program, The Ellyse Perry Challenge and is actively involved in getting young women involved in both sports.
More...
Miss Nutrition, Rhiannon Harris (AGE) lights up a room. Her electric spirit, boundless energy and determination has connected her with thousands of Australians, making her one of the nation's most recognised and influential health coaches to date.
More...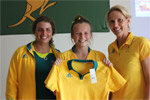 The Australian Olympic Committee (AOC) has launched a peer support program called 'Champ Connect', for aspiring athletes wearing the green and gold at the 2014 Youth Olympic Games taking place in Nanjing, China in August.
More...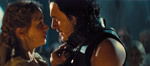 Almost an entire century after the world's first cinematic introduction to Dracula placed audiences under his haunting spell, the studio that pioneered the genre reawakens one of legend's most captivating figures in an action-adventure that heralds a pulse-pounding rebirth of the age of monsters.
More...
Longevity is key! To ensure your makeup lasts the distance (and the dancing), apply a primer before your makeup!
More...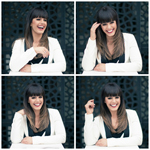 Colette is showing people how their style is a reflection of their image, and shares advice to ensure that it is saying what they want or need it to say. As she firmly believes that one's image is their biggest marketing tool, and wants to help them use it to make their mark in their industry.
More...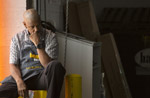 If someone has a problem, the odds are stacked against them, and they have nowhere else to turn, McCall will help. He is The Equalizer.
More...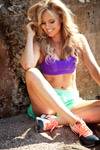 I felt Beautiful You Australia was a great platform for me to continue to empower women and inspire them to achieve a healthy and happy lifestyle, feel confident and beautiful about themselves.
More...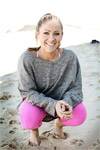 That mid-afternoon low, or that after dinner TV time, our thoughts can linger on a particular food until our temptation is relinquished. For those out there with excellent willpower, a small distraction can be enough to divert palpitate thoughts elsewhere, but for the majority, a sweet craving cannot be put to rest until something is consumed.
More...
---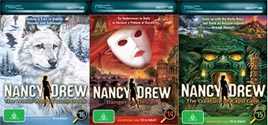 Nancy Drew Free Online Games
Join Nancy Drew in 3 new adventures:
---