Girl Power - Empowering Girls Worldwide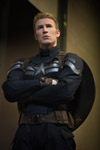 Steve Rogers struggles to embrace his role in the modern world and battles a new threat from old history: the Soviet agent known as the Winter Soldier.
More...
Carly (played by Diaz) is a hot shot New York lawyer who has it all, including a hot new boyfriend. She accidentally discovers however that her boyfriend is married to Kate (played by Mann).
More...
To celebrate the release of this year's epic dance movie
Battle of the Year
, Universal Sony Pictures Home Entertainment is giving one lucky winner the chance to win dance lessons for you & a friend, a $500 voucher to BLOCH and a copy of Battle of the Year on DVD. Plus 10 runner-ups will also receive a DVD copy.
More...
While on a grand world tour, The Muppets find themselves wrapped into an European jewel-heist caper headed by a Kermit the Frog look-alike and his dastardly sidekick.
More...
During the rehearsal, Nelly's thoughts drift to another time. It is 1865 and Nelly, then in her mid-20s, is on a train. Just as quickly, it is 1857 and the 18 year-old Nelly is attending rehearsals with her mother, Catherine Ternan, and older sisters Fanny and Maria, in Manchester at the Free Trade Hall.
More...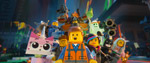 The original 3D computer animated story follows Emmet, an ordinary, rules-following, perfectly average LEGO minifigure who is mistakenly identified as the most extraordinary person and the key to saving the world.
More...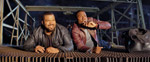 For the past two years, high-school security guard Ben (Hart) has been trying to show decorated APD detective James (Cube) that he's more than just a video-game junkie who's unworthy of James' sister, Angela (Tika Sumpter).
More...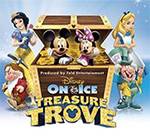 Enter for your chance to win one of 6 x
Disney On Ice
presents Treasure Trove tickets for 4 people at either Sydney, Melbourne, Brisbane, Adelaide, Perth or Newcastle.
More...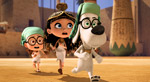 The dazzlingly brilliant Mr. Peabody – who happens to be a dog – and his adopted boy Sherman embark on a comical time travel adventure through the defining moments of world history.
More...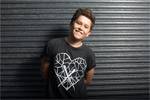 A finalist from the hugely successful TV show The X-Factor Australia, Jai placed in the top three of the fifth series; no mean feat considering the calibre of talent surrounding him and the fact that he is 15 years old.
More...
In line with the release if Cloudy With A Chance Of Meatballs 2, a survey explored challenges and opportunities that Aussie mums with kids aged 2-12 face in regularly providing them a diet incorporating all healthy food groups.
More...
I just loved his perseverance. I loved that he was a guy who has a dream that's ostensibly ridiculous and that there's no physical way that he could compete on this level but yet he believes that he will, somehow, someway he believes that he will.
More...

Monster N-Tune Headphones are the perfect choice for style, comfort and most importantly superior sound quality.
More...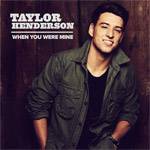 "When You Were Mine" is almost like a letter; the words just flow-on and it really does tell a story. The song is about love-lost and insecurity - it's the idea that when you let go of something or someone, it only really hits you later and you start thinking, 'oh, what have I done?'
More...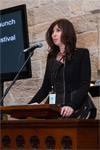 The free pilot program, is the brainchild of Rose Bay Police Youth Liaison Officer and YouTube dancing sensation, Constable Yasmin London and Karen Hamilton, REELise Program & Festival Director.
More...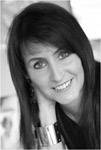 With a workshop feel, Cindy will share her top tricks of the trade, revealing how to interpet the trends for different body shapes and varied budgets.
More...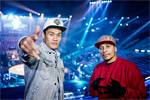 With the rising popularity of break-dancing, Red Bull Media House is excited to announce that Breaking the Beat, an exhilarating two-part series about becoming the undisputed B-Boy champion of the world.
More...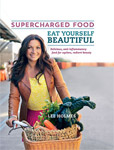 Lee Holmes, second book Supercharged Food: Eat Yourself Beautiful continues Lee's personal guide to achieving inner and outer health through simple, delicious recipes using nutritionally rich, anti-inflammatory foods. Her story from Fibromyalgia to full health is inspirational.
More...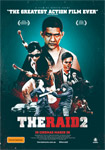 Formidable though they may have been, Rama's opponents in that fateful building were nothing more than small fish swimming in a pond much larger than he ever dreamed possible.
More...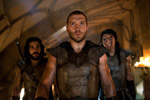 200 years after his shocking creation, Dr. Frankenstein's creature, Adam, still walks the earth. But when he finds himself in the middle of a war over the fate of humanity, Adam discovers he holds the key that could destroy humankind.
More...
---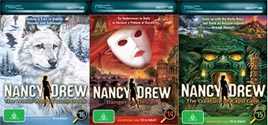 Nancy Drew Free Online Games
Join Nancy Drew in 3 new adventures:
---