Girl Power - Empowering Girls Worldwide
Susan Cooper is an unassuming, deskbound CIA analyst, and the unsung hero behind the Agency's most dangerous missions. But when her partner falls off the grid and another top agent is compromised.
More...
Featuring a screenplay by "Lost" writer and co-creator Damon Lindelof and Brad Bird, from a story by Lindelof & Bird & Jeff Jensen, "Tomorrowland" promises to take audiences on a thrill ride of nonstop adventures through new dimensions that have only been dreamed of.
More...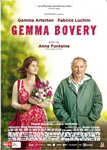 This charming retelling of the classic Madame Bovary story is a visual feast, from the picturesque countryside to the so-good-you-can-almost-taste-it patisserie.
More...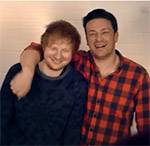 Food Revolution Video by Ed Sheeran features appearances from Hugh Jackman, Paul McCartney, Professor Green, Jamie Cullum, Alesha Dixon, Us the Duo and George the Poet.
More...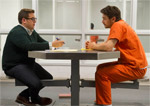 When disgraced New York Times reporter Michael Finkel meets accused killer Christian Longo – who has taken on Finkel's identity – his investigation morphs into an unforgettable game of cat-and-mouse. Based on actual events, Finkel's relentless pursuit of Longo's true story encompasses murder, love, and deceit.
More...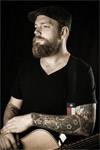 A timeless, heartfelt ballad, Sound The Alarm is as stripped back and raw as Swift gets. "My songs have always been of a personal storytelling nature, but 'Sound The Alarm' is about as honest and personal as it's been so far," explains Swift.
More...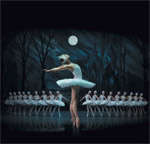 Hailed from London to Paris, the internationally acclaimed St Petersburg Ballet will arrive in Melbourne in June 2015 to present their full-length classic production of the world's most loved ballet, Tchaikovsky's Swan Lake.
More...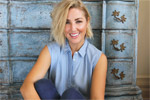 Providing the illusion of a live wheat field, as hinted to in the film's trailer, this unique and immersive Tomorrowland experience sees three custom-built art‐deco style viewfinders with in-built screens.
More...
Ena Hadziselimovic was only 23 when she co-founded Hello Molly Fashion in 2012. With absolutely zero business experience, she and her partner managed to set their brand apart amidst the highly saturated market of online women's fashion retailers.
More...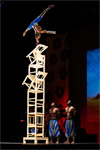 Cirque Africa has travelled to the USA, Germany, Costa Rica, Italy, France, Romania, Russia, the Netherlands, Belgium and Spain, performing sold out shows, before coming to Australian shores.
More...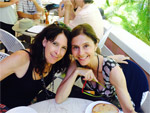 Unique biopic about Yogananda, author of The Autobiography of a Yogi. In the 1920s, he brought Hindu spirituality to the West.
More...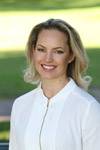 Hommus is being consumed by more and more Australians every day, with total category sales growing by over 55% in the 2 years since Obela launched. To date, consumption of Obela's savoury dipping delight has been restricted to the confines of the home.
More...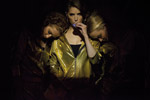 Collegiate a cappella group the Barden Bellas enter into an international competition that no American team has ever won.
More...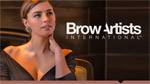 International is pleased to announce that its founder, trainer and Principal Brow Trainer, Elle Wilson is returning to her native country of Australia for a limited time.
More...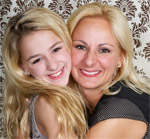 Chloe and Christie: Sequins and Secrets (The OZ and NZ Tour) will kick off in Sydney on July 4th continuing on to Wollongong, Brisbane, Perth, Melbourne, Adelaide, Wellington and finishing in Auckland on July 16th.
More...
A group of online chat room friends find themselves haunted by a mysterious, supernatural force using the account of their dead friend.
More...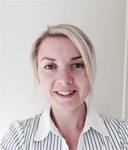 Six osteopathic treatments over a period of three menstrual cycles were conducted on a group of women. At each treatment session, researchers tested dysfunctional structures and treated based on osteopathic principles.
More...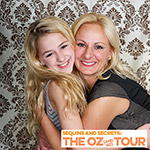 Enter for your chance to win one of 3 x double passes to Chloe & Christi "Sequins & Secrets" Tour in either Brisbane, Perth or Melbourne valued at $330 each.
More...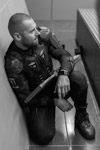 An elite 'search and rescue' team transport onto an off-world mining-facility to rescue Whit Carmichael, the lone survivor of a biological outbreak.
More...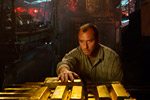 From Academy Award winning director Kevin Macdonald (Touching the Void, The Last King of Scotland) and starring Jude Law (Cold Mountain, The Talented Mr Ripley), this gripping and suspenseful thriller centres on a rogue submarine captain (Law) who pulls together a misfit crew to seek out a sunken treasure lost in the depths of the Black Sea.
More...
---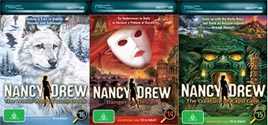 Nancy Drew Free Online Games
Join Nancy Drew in 3 new adventures:
---