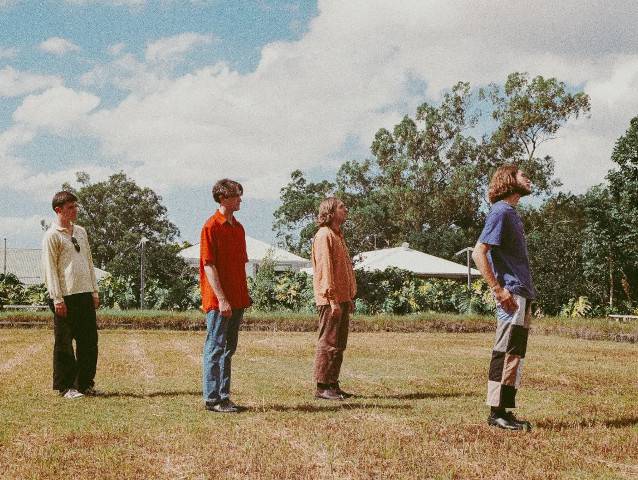 Hailing from Queensland's South East Coast in Brisbane, Big Dinner formed as a trio in early 2018. The band has since grown to a four-piece incorporating elements of Pop, Indie Rock, and Jazz to create a unique blend of genres. 2021 was a big year for the boys with the release of their debut EP "This Time Next Year", and 2022 is lining up to be even bigger kicking off with their latest single "Father's Day" out now.

The band recorded "Father's Day" out at Mum's Garage in Woollongabba, Brisbane with the assistance of studio owner Riley Edwards as recording engineer. The band's long time collaborator (and unofficial 5th member) Matheus Chaves provided production and mixing on the track and mastering was later provided by Matthew Gray.

The band's frontman Rory Watkins describe the message behind "Father's Day" as, "Father's Day is a song ultimately about growing up without a father figure. The message of the song also refers to how it feels to lack positive role models and male influences from a young age. The song feels like a personal journey of understanding and development – the outro lyrics summorising having faith in oneself and the importance of persistence. "

Long-time friends Rory and Tom began jamming in their parent's garage in 2015, it wasn't until early 2017 that Big Dinner formed. They started performing the first live shows a year later in venues across Brisbane's Fortitude Valley; including their first headline gig in early 2019 for the launch of their debut single "Smoke Out". Since then they have performed with Cousin Tony's Brand New Firebird, supported Shag Rock's sold out show at The Triffid and headlined Beyond Blue's Banding Together sold out fundraising event at The Brightside Outdoors. Coming next from Big Dinner you'll see their first album due for release early 2023 accompanied by an East coast tour so keep your eyes peeled!