Smiggle and Dolly's Dream are asking Australian kids to choose kindness as they head back to school for 2021.

To help spread the message far and wide, Smiggle has created 100,000 Dolly's Dream Choose Kindness keyrings that are free for kids to collect from Smiggle stores all over Australia from 1st February.

The hope is that sharing this message of choosing kindness reminds all kids to look after their friends and classmates, to be kind and to speak even if their voice shakes. A Choose Kindness keyring hanging from their schoolbag or pencil case will be a tangible reminder throughout the year.

To support Dolly's Dream, Smiggle is calling on their thousands of fans around Australia to always choose kindness at school and at home, and to speak to a trusted adult if they see or experience anything that makes them think someone is being bullied.

The Choose Kindness campaign is part of fulfilling the vision of Dolly's Dream, to bring a cultural change around the issue of bullying - Dolly's Dream is committed to empowering and educating the community to prevent bullying and cyber bullying.

Dr Charlotte Keating, Psychologist and Advisory Board Member of Dolly's Dream, said the beginning of the school year is ideal for gently opening up the lines of conversation with your child to encourage trust and confidence.

"With more young people online than ever before, awareness and prevention of bullying has never been as important. No one deserves to be bullied or hurt," Dr Keating said.

Dolly's Dream and Smiggle are also encouraging Australian families to take the DigiPledge, an educational and fun online quiz created by Dolly's Dream that helps families to educate themselves about online safety.

After eight modules, the DigiPledge ends with families signing a pledge to acknowledge they have the skills and knowledge to explore the online world safely and commit to being kind. It allows for young people to talk about their experiences online with the adults in their lives and creates opportunities for them to open up if they are being hassled or bullied online, starting one of the most important conversations you can have about the importance of choosing kindness.
"The DigiPledge gives you the chance to talk to your kids about their online world. By doing this, they'll be more comfortable coming to you if they're being hassled or bullied online. And that's exactly what you want them to do." Kate Everett, Dolly's mum.

Dr Keating also said talking to parents or another trusted adult is one of the best "first steps" for stopping bullying.

"It's vital that your kids know you will listen calmly and without judgement, and support them. Research shows that young people who perceive their parents as loving and supportive are less likely to cyber bully, for example," Dr Keating said. (4) "We can teach our children to treat others how they would like to be treated " with kindness and respect."

Smiggle is also inviting their fans to pop in store or jump online and take the Smiggle Kindness Pledge in January and February. The Smiggle Kindness Pledge prompts kids to nominate a person they promise to be kind to this year and describe how they will be kind to them. Once completed, fans will receive a Smiggle Kindness certificate.

Some of the stats – and just why we need to keep talking to kids about choosing kindness:
• 1 in 4 Australian children reported being bullied(1)
• 1 in 5 children reported being cyber bullied(2)
• Only around half (55%) of Australian children who have a negative experience online tell their parents about it(3).
For more information and to take the DigiPledge visit: smiggle.com.au/dollysdream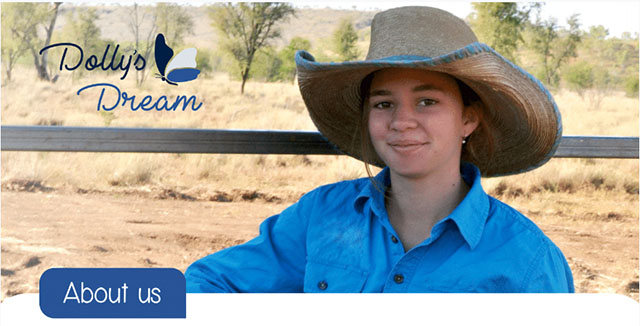 At the beginning of 2018, the Foundation, like the rest of the country, was devastated by the untimely death of 14-year-old Amy 'Dolly' Everett. Dolly took her own life after an extended period of bullying and cyber bullying. Established in Dolly's memory by her parents, Kate and Tick Everett and her sister Meg, Dolly's Dream acts as a voice for those who cannot speak for themselves and works to prevent the lives of other children being lost. It was clear that Dolly's death had a huge impact on Australians across the country and the Everett family is still overwhelmed by the support and kindness shown by friends and strangers.To safeguard the future of Dolly's Dream and to ensure it operates to its full potential, Kate and Tick chose to work with the Alannah & Madeline Foundation. They were seeking a charity with extensive experience working with children and families who have experienced bullying and/or cyber bullying, to ensure that all funds raised have maximum impact.The Foundation is supporting Dolly's Dream by providing a home base, shared resources, legal and financial governance expertise, as well as connecting the Dolly's Dream Advisory Board to experts in bullying education, cultural change and child protection. This all ensures that Dolly's Dream is informed by evidence-based and best practice methodologies.
VISION
To empower and educate our community to prevent bullying and cyber bullying.
MISSION
Dolly's Dream acts as a voice for those who cannot speak for themselves and creates change by:·raising awareness about the serious issue of bullying and its devastating effects ·providing assistance to and supporting those affected by bullying·educating the community about bullying issues and advocating for bullying laws and regulations ·delivering information on ways to help prevent bullying and cyber bullying in communities ·working to change cultures and prevent bullying through a variety of
(1). 1 in 4 school-aged children in Australia have been bullied recently [Dr Anthea Rhodes, Director, RCH National Child Health Poll: Childhood bullying: How are parents coping?, Poll 11, June 2018; Ken Rigby and Kaye Johnson, The Prevalence And Effectiveness Of Anti-Bullying Strategies Employed In Australian Schools, University of South Australia, 2016]
(2). Approximately 1 in 5 school-aged children are cyber bullied in any 12-month period. [Ilan Katz, Matthew Keeley, Barbara Spears, Carmel Taddeo, Teresa Swirski, Shona Bates, Research on youth exposure to, and management of, cyberbullying incidents in Australia: Synthesis report, Prepared for: Australian Government Department of Communications, Sydney: Social Policy Research Centre, UNSW Australia, June 2014 - Note: we will update to more recent figures soon, but there is no indication that the problem has become less of a concern.]
(3). Only around half (55%) of Australian children who have a negative experience online tell their parents about it. Office of the eSafety Commissioner, State Of Play"Youth, Kids And Digital Dangers, May 3, 2018
(4). https://www.sciencedaily.com/releases/2020/09/200902101822.htm