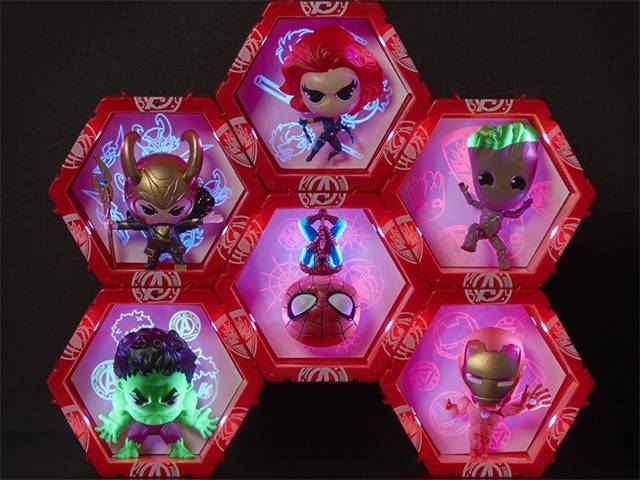 WOW! PODS
Collect •Connect •Display… then Swipe to Light!
WOW! PODS are a totally new way to collect and display your favourite characters!
Each character lives in their hex-shaped pod with built in UV lights. Simply swipe to bring your pods to life as your character pops and the light reveals hidden images.
The swipe-to-light function and an interlocking hexagonal shape means you can personalise your display exactly how you want.
The Australian launch collection features some of the world's most loved and iconic brands, including:
Marvel's Ironman, Groot, The Black Widow, the Hulk, Spiderman and Loki;

Wizarding World's Harry, Hermione, Snape, and Dobby; plus,

DC's Super Friends Batman, Superman, Wonder Woman and Joker.
The excitement doesn't end there, later this year and arriving in December sees another popular franchise brought to life with light with the introduction of 9 popular Disney characters, these include Disney Princess, Disney Classic, Disney Frozen and Disney Pixar, you won't be disappointed!
Each pack contains one character which is secured inside the Pod, instructions for use, batteries are included.
WOW! PODS are available for RRP $29.95 from leading independent toy stores.
Check out WOW! PODS at: www.instagram.com/wowpodsanz/