Fragile But Strong As Hell
Following the critical success of her recent releases 'Remedy' and 'Tied Up' in 2018, Ea Kaya burst back onto the scene with her outspoken, future-pop gem 'Don't Complicate It' and for 2019 drops her highly anticipated EP 'Fragile But Strong As Hell', on Central Station Records.

Buy/stream: Ea Kaya - Fragile But Strong As Hell.

Ea Kaya breathes new life to a Danish scene that's already beamed the likes of superstars Mø, Zara Larsson and Sigrid to its shores, however it's her frank charm and punchy charisma that makes her such an exciting new proposition. Continuing to define herself against the pop landscape with her frank, outspoken wisdom on sex, love and human nature, the young Copenhagen-born singer/songwriter balances a superb vocal performance with spiky melodic pop hooks and a tendency to call things exactly as they are.

Commenting on the theme of the EP, Ea Kaya explains "'Fragile But Strong As Hell' is a ride through all kinds of emotions and experiences that follow love. Whether you're lost in love or not ready for it; in a steady relationship or in an unhealthy one. Single or taken, the issues will be there. Love is a challenge and a blessing as well. Fragile, but strong as hell."

The six track EP opens with the dreamy, atmospheric ballad '4AM' paired with compelling and honest lyrics screaming "I want you to need me". Performed as part of a stripped session for Red Bull Music, Ea Kaya's ability to juxtapose strength and vulnerability not only within her songwriting, but also her performances, is nothing short of sensational. Comparatively, 'Easy', is light pop delight about an untroubled love, and allowing oneself to be effortless. Co-written by Australian producer Tushar Apte, whose recent successes include Chris Brown's pop charting hit 'Zero'. Following on, her break-out hit 'Remedy', along with the unbelievable eye-catching video, caused a stir amongst international tastemakers, gaining heavy support from The Line of Best Fit, Clash Music, Scandipop to name a few. 'Don't Complicate It', although described as a bittersweet anthem of an unhealthy relationship, is an upbeat and vivacious pop record that gave her a reputation for "forward thinking pop music", with Earmilk describing her as a "pop sensation". Premiered by Clash Music, the new single 'Talking' is already turning heads with massive support, featuring in various new music playlists across the world. And finally, closing the EP with one of her earlier records, 'Tied Up' which has garnered over 2 million streams across platforms to date.

Picking up acclaim from heavyweight tastemakers incl. Highsnobriety, Paper, Dummy, C-Heads, and House of Solo, as well as a co-sign from BBC Radio 1's Annie Mac, the blogosphere and radio tastemakers are united in heralding one of the most charismatic new talents in the genre. Still just 23, Ea Kaya is fast making waves as Denmark's most exciting future-pop prospect. With the release of her debut EP 'Fragile But Strong As Hell', 2019 is looking to be a milestone year.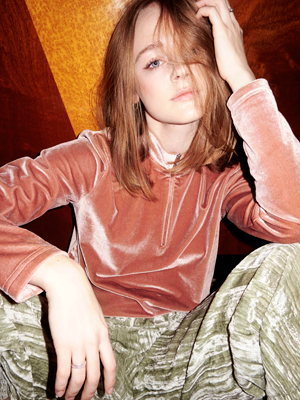 Ea Kaya's debut EP 'Fragile But Strong As Hell' is out now on Central Station Records.

Fragile But Strong As Hell Tracklist:
1. 4AM
2. Easy
3. Remedy
4. Don't Complicate It
5. Talking
6. Tied Up


Interview with Ea Kaya
Question: How would you describe your music?

Ea Kaya: Pop. Sometimes with an electronic edge or an organic touch.


Question: Which is your favourite song to perform live and why?

Ea Kaya: I love to perform "Remedy" live! That song was my first official single, but I still haven't grown tired of it. It's clearly one of the audience's favorites as well.


Question: If you could have anyone, in the world, attend a show, who would it be?

Ea Kaya: Tricky one! If I put on the business hat, a few on my guest list would be Daniel Ek, Max Martin, Ellen Degeneres and Annie Mac. Out of personal interest, I'd hope for Taylor Swift, Troye Sivan, Alessia Cara and Maggie Rogers to show up because I adore them.


Question: Do you prefer performing live or recording?

Ea Kaya: I prefer the actual writing of the music, that's where the magic first appears.


Question: What motivates you most when writing music? The feeling you get when you've finished a great song. That rush itself is motivating. I must say though, what keeps me going when I'm completely uninspired, is knowing that I have people waiting to hear new music. The feedback I get on new releases always leaves me hungry for more.


Question: Which music/artists are you currently listening to?

Ea Kaya: Maggie Rogers, Nina Nesbitt and Troye Sivan!


Question: What or who was your inspiration to go into the music industry?

Ea Kaya: I've always been singing and as a kid, I fancied many of the so-called YouTube singers. I remember finding Justin Bieber on YouTube before he got discovered. Following his journey inspired me to post online as well, and after a few years, I got tired of singing what other people had written, and I dived into writing my own music.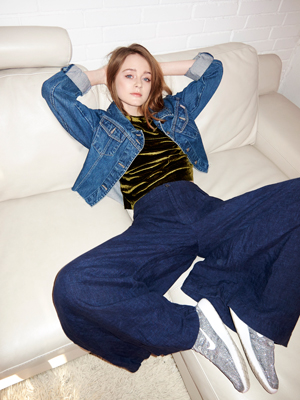 Question: If you could collaborate with another artist, who would it be?

Ea Kaya: Troye Sivan; that would be a lush collab. I'd like to write a song with Paul McCartney though; who doesn't want to learn from the best?


Question: What's a typical day like?

Ea Kaya: The average day of an artist is probably non-existent. But you can be sure I'm either rehearsing with my band, in the studio finishing up productions, at home writing songs on my kitchen table, having photoshoots or doing promo. 50% of the time though, I'm sat by my computer at a coffee shop to make sure I answer my emails and don't procrastinate - yes, I'm at a coffee shop right now.


Question: What has been your favourite part of becoming a music artist?

Ea Kaya: Earning a loyal audience. I've finally grown a devoted fan base of people from all over the globe and that's the biggest reward I can get as an artist. Spotify could put me on every playlist in the world and I could reach a billion streams overnight - if I hadn't connected with a single person, my music would be forgotten tomorrow.


Interview by Brooke Hunter