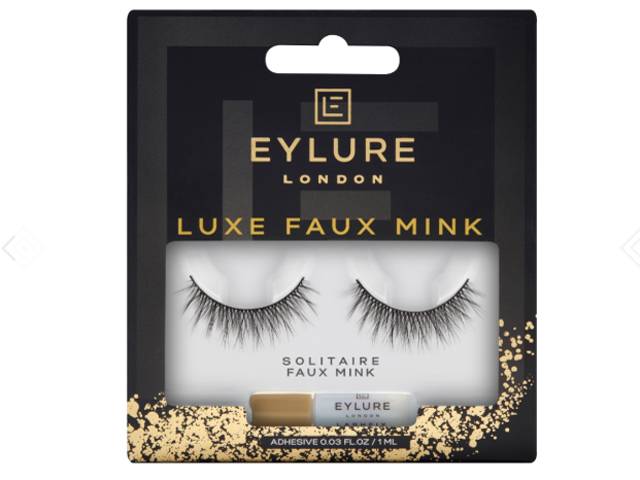 Sleek, Sophisticated Style
Are you on the hunt for perfect everyday lashes?
Eylure's Luxe Faux Mink Solitaire lash is a light, silky and full lash, designed to look natural and super sleek.
This lash is the ultimate detail to set off a subtle makeup look, perfect for work, interviews or just for something extra to elevate the normal you.
Crafted from silk-effect fibres, the Faux Mink lash is gloriously glossy with a beautiful messed up finish.
A luxury look with an ethical spirit.