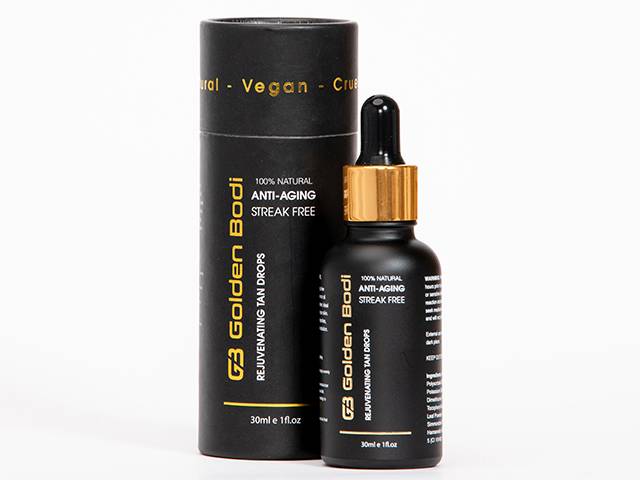 There's a new
vegan, cruelty-free and all-natural self tanning brand
on the market just in time for the warmer months (and hopefully the end of lockdown in Melbourne), with Australia's newest beauty brand Golden Bodi launching today and ticking all of the boxes for beauty aficionados.
Launching with a curated lineup of eight luxe tanning products, Golden Bodi celebrates natural beauty, embracing bodies of all shapes, sizes and complexions.
In addition to being vegan, cruelty-free and all-natural, Golden Bodi products are
quick-drying, without odour, lightweight and free from parabens and animal byproducts
- a true feel-good beauty choice. Golden Bodi's self-tanners also incorporate innovative guide technology, ensuring every application seamlessly matches to the user's skin tone... no fake tan disasters here!
Golden Bodi's launch product line-up is the ideal solution for all bronzing needs without the harmful UV rays. The range offers three self-tanning mousses each with a varying colour tone; self-tanning drops; self-tanning lotion; self-tanning body mist; a tan eraser mousse; and a 3 in 1 exfoliating applicator mitt pack.
Golden Bodi's Self-Tanning Mousses start at $34.90 for 200ml and are available at
www.goldenbodi.com
Rejuvenating Tan Drops


Anti-­‐aging and streak-­‐free, revolutionise the way you tan by adding a few drops of these 100% natural Rejuvenating Tan Drops to your favourite moisturiser, serum or oil, transforming it into a custom-­‐made self-­‐tanner. Ideal for face or décolletage, this natural glow for your skin is infused with anti-­‐aging and hydrating properties.
RRP: $34.90
Available in 30ml
Review: Tan Drops are a great way to customise the way you tan. I found it works best with thinner moisturisers, allowing you to get the right level of tan to suit your skin, without changing your moisturising habits. Best to start with a few drops and increase as needed. Best thing about Golden Bodi's Rejuvenating Tan Drops is you can add it to night serums so you can firm and colour your skin overnight, I love this. The thicker the cream the more drops I needed so was fairly easy to adjust.