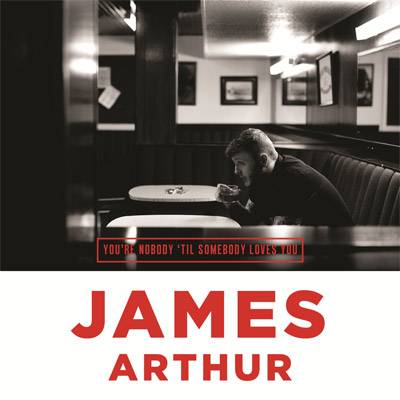 James Arthur You're Nobody 'Til Somebody Loves You

Sony Music Entertainment Australia is excited to announce that UK star and X Factor alumni, James Arthur, will make his first trip to Australia to promote his forthcoming single, -You're Nobody -Til Somebody Loves You', available to pre order now.

James Arthur will be performing -You're Nobody -Til Somebody Loves You' on X Factor on October 14th, which hit the airwaves this week and will be released on October 11th.

-You're Nobody -Til Somebody Loves You' follows on from the smash hit -Impossible', released down under earlier this year, achieving 4 x Platinum sales and reaching #2 on the ARIA Singles Chart. In the UK, -Impossible' hit the #1 spot where it sold over a million copies and was the fastest selling single of 2012. The track is also the biggest selling X Factor single ever, clocking up global sales of over 2.5 million units.

James Arthur's first ever trip to Australia will kick off with the X Factor performance and leads in to a short stint of promotional activities before he is whisked away to his next commitment in Germany on October 16th.

'I am on the most incredible journey and the support and success I have had from my Australian fans has been totally mind-blowing and humbling", says James. 'I can't wait to get over there and meet some of the people who have helped me change my life and achieve so much in the past year."

At the start of 2012, James was living in a cramped bedsit in Saltburn-by-the-Sea near Middlesbrough. Blessed with a voice aching with longing and pure spine-tingling soul, James could see no way to share his unique talent with the world.

Fast forward to 2013 and 25-year-old James finally gets the chance to do what he's been dreaming of for almost a decade and heads into the studio to make his eagerly anticipated debut album, due out later this year.

With some of the world's best producers and songwriters clamouring to work with him, the record sees James Arthur writing and collaborating with Salaam Remi (Amy Winehouse/The Fugees), Naughty Boy (Emeli Sande/Sam Smith), Mike Dean (Kanye West/Jay Z), Ina Wroldsen (Impossible) and TMS (Professor Green/Little MIx) amongst others. James' eponymously titled album is set to be a record that is more than well worth the wait.