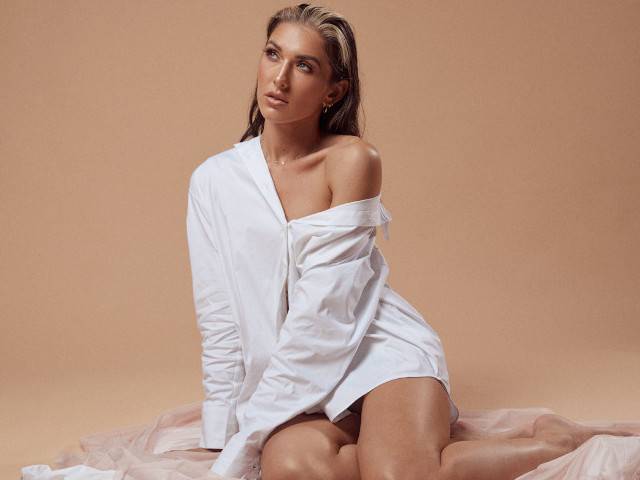 AUSTRALIAN DARK-POP SONGSTRESS LEX UNVEILS A DYNAMIC NEW SOUND, FOR HER FIRST RELEASE OF 2022.
Australian dark-pop songstress LEX has unveiled her latest single, Saint; a raw, emotional tale that showcases her many layers (and talents).

Continuing to cement her reputation as one to watch on the Australian music scene, LEX shifts her now recognised brooding tone and appearance, to a soft vulnerability. Saint is an open, honest experience, plainly sung with very little between the lines. Instead of chasing the dark, brooding pop of its predecessors, Saint retreats into a softer sound where LEX explores the meaning of loss.

After making her independent debut with the release of C'EST LA VIE in early 2021, LEX then went on to release her second and third singles, Bitter and Mood Swing, with Australian label, New Levels. All three songs express the feelings of angst and emotional turmoil LEX has battled with throughout her life.

"My music speaks from personal experience, and the same can be said for Saint, a song that was inspired by the sudden loss of a loved one in my family.", LEX explains. "Saint emphasises the impact someone can have on your life, and how they can shift your perspectives on life itself. Sometimes in loss, you learn more about yourself and who you are as a person."

From the opening sequence, Saint captures you with a softer, emotional tone, with commanding instrumentals. Saint truly shows the layers of an artist who is able to effectively use her emotions to take you on a musical journey.

LEX only continues to find her feet in the Australian music scene, having already accomplished radio play on Triple J, The Edge & KIIS FM, as well as gaining several editorial playlists across DSP's. "I'm very excited for this one to be out in the world. I feel like I am establishing who LEX is more and more with each release, so I can't wait to see what the future brings for me."