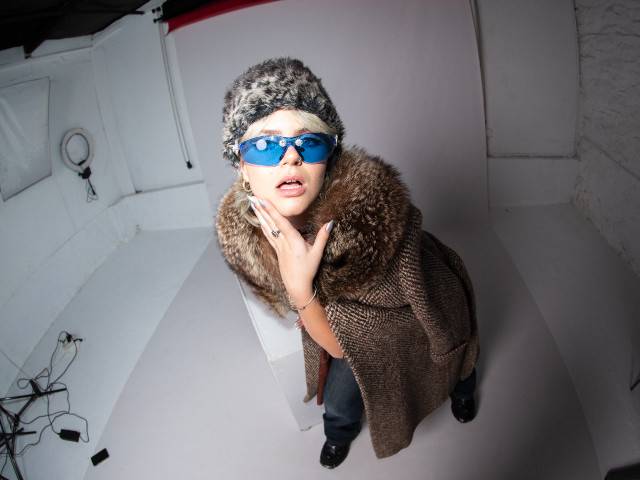 Pop multi-instrumentalist Lola Scott shares her infectious new single and official music video 'DELETE MY HISTORY (ctrl+alt+delete)'. This is Scott's first piece of new material of 2022 and the beginning of her journey with new signings AWAL and Dew Process Publishing / Kobalt.

Lola shares: "I wrote this song comparing my first healthy relationship to my toxic ex boyfriends. I've always been a bit of a 'commitmo-phobe' because of some shitty relationships in the past but this one felt different. In the past I had always related being in relationships to possessiveness and jealousy from my partners. I was comparing those behaviours of my ex's to the trust of my new relationship and realising what a good relationship could feel like. I also talk about not feeling like someone wants to change who you are as a person and instead loving who you already are."

The official music video, made by Olive Nash is an animated illustration showcasing Scott as a caricature with different scenes that match the lyrics to the song. "As soon as I saw Olive's drawings I knew I had to collaborate with them. This is our second song working together on animations (after 'jogging shoes') and I'm more and more impressed every time. I love the idea of the visual animations becoming an ongoing part of my project and I think Olive captures the perfect visuals to match music."

"Synth-heavy indie pop floating in melancholic drama" - it's the perfect description from Lola Scott herself of her multifaceted musical stylings. Over the past couple of years, the Sydney-based artist has worked tirelessly expanding her musical offering. She released her debut EP ¼ Life Crisis last year, racked up a bunch of co-writes including her most recent single 'You're The Worst Thing To Happen To Me Since 1993' with Sydney based electronic pop six piece Mel Blue. She's also toured internationally as a guitarist and set up shop as a producer - all part of her steadily evolving face as an artist set to be a force to be reckoned with.