Melbourne singer-songwriter Lucy Elle has released her brand-new single 'Shadows', weaving breathy melodies through warm organic sounds and moody percussion.

Recorded, produced, and mixed by Jono Steer (Ainslie Wills, Gretta Ray, Gordi and Angie McMahon), this is the first taste of what to expect from her debut EP out early 2022.

Lucy says of the single, "Shadows melds together so many of my influences, from Eva Cassidy's smooth vocals & Madison Cunningham's sweet melodies to the clean sounds and rhythms of Taylor Swift's 1989, the song feels like an honest expression of my growth and journey in music and life. Shadows grew from those rhythms and sounds, weaving warm acoustic piano and strange percussion into a moody alternative folk pop song."

Drawing on experiences from her early twenties of heartbreak, broken relationships and disconnect, Lucy delivers raw and honest storytelling through her song writing, confronting the silent chasms that can open between souls.


Interview with Lucy Elle
Question: How would you describe your music?

Lucy Elle: To me, music has always been a way to process, a tangle of story and sound. Music is for the feelings that are too deep for words, and the lyrics that are too honest for speech. They are the songs of my early twenties, the heartbreak and the honesty I found there. They are a mix of dark alternative pop, and singer-songwriter, me sitting alone at my grandparent's piano. They are a little part of my story, a sad and beautiful part, and I hope they make you cry and dance at the same time.


Question: What inspired Shadows?

Lucy Elle: He wasn't really an old boyfriend, we never dated. But I liked him for a long time, and we'd been close. Then we drifted apart. It felt weird, and awkward, and sad. I didn't really know how to feel about it anymore, but mostly, I realised I didn't really even know him anymore. That to me was the saddest part. So after uni one day, sitting in an empty practise room, I watched the flickering automatic lights and black and white keys on the piano and wrote this song. In lots of ways, it was my closure.


Question: Can you tell us about your upcoming EP?

Lucy Elle: This EP was written while I was finding my feet, my voice in life. The songs are about learning to live in connection and staying honest. They are my coming-of-age, heartbreak in my early 20s, learning-curb songs. Growing up is rough, awkward and painful, but if I've learnt anything so far it is to not settle for disconnect, silence or dishonesty.


Question: Is there a particular message you hope listeners take from your music?

Lucy Elle: I hope people can learn from my mistakes. Value connection, value honesty, value the people you have. I hope these songs make you cry, but the good kind of crying, the kind that makes you feel better when you're done. I hope these songs are to others what they have been to me. The healing process, mixed with art and hopeful beauty.


Question: Do you prefer performing live or recording?

Lucy Elle: Oh both are so fun! You couldn't make me choose! I absolutely love playing live, and I am particularly missing that at the moment. There is nothing like being absolutely in synch with you band and lost in the moment with a whole room of people. Recording is something else entirely. It is creative and you get lost in the zone, it can feel like nothing else exists outside that room. Leaving the studio after a day of recording I honestly feel like I've just woken up from a super long nap, it is a strange, dreamy feeling!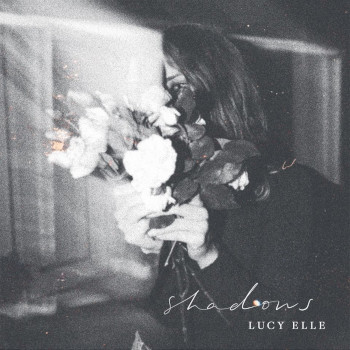 Question: What motivates you most when writing music?

Lucy Elle: I like writing about people, stories and relationships. People are complex, and life is an endless tangle of souls and stories. That to me is beautiful and will always be inspiring. I feel like writing driving home from a friend's house, or when I see sadness in a stranger's face. I love writing about people; they are infinitely complex.


Question: Tell us about working with Jono Steer?

Lucy Elle: Jono is absolutely incredible to work with. He is a creative genius and all-round legendary human. It was such a joy planning and recording with him! His creativity is completely out-of-the-box and so much fun. We used lentils and out-of-tune violins and plucked piano strings and played around with microphones, it was anything but boring. But mostly, Jono helped me find my sound and got behind my songs in such a genuine way. I am absolutely sure none of this process would have been nearly as incredible without him!


Question: Which music/artists are you currently listening to?

Lucy Elle: I basically constantly have a Phoebe Bridges song stuck in my head, so there's that. I also have a killer Spotify playlist of female artists I'm loving right now: Julianna Zachariou, Ainsie Wills, Merpire, Julia Jacklin. They're all my favourite. Oh and I've been listening to Pinegrove a bit lately! I guess I've always been drawn to songs that make you want to dance and cry at the same time.


Question: What or who was your inspiration to go into the music industry?

Lucy Elle: A friend of mine has a rock band in the US, and he basically told me to get my act together and just release something. I've always held my songs so close, sometimes not even shared them with my close friends. And somewhere along the way that didn't feel honest anymore. Sharing these songs feels like being myself again.


Question: If you could collaborate with another artist, who would it be?

Lucy Elle: Oh so many, I love song writing, and there are so many people I would love to write with. Ainslie Wills for one. She is a brilliant songwriter. Also Lizzie McAlpine, Maddison Cunningham and Joni Mitchell! All of the girls!


Question: Did you have any pre-conceived ideas about the music industry?

Lucy Elle: Definitely. The music industry is a lot less scary than I thought it would be. I think I expected people to look down on me more for beginning, but it hasn't been like that at all. I've met so many people that are pretty dang lovely, super encouraging and very down-to-earth.


Question: What has been your favourite part of becoming a music artist?

Lucy Elle: I couldn't get away from music if I tried, I've been writing songs for as long as I can remember. So my favourite part is getting alongside other people who feel the same way about music. It makes me come alive, and now I get to share that with a community of people who love and appreciate music too!


Question: What's a typical day like?

Lucy Elle: I work and study from home, so most days I wake up, go for a run and sit in the sun and write articles or songs and drink coffee.
I am more spontaneous than I like to pretend though, so many of my days are thrown off by me deciding to go off to the op shop or surfing and then spend the evening catching up on things I didn't do in the day.


Question: What's next, for you?

Lucy Elle: As soon as the borders open, I'll travel and sing. I miss gigs, singing with strangers, and the sun! So more live music to come definitely!

My EP is coming early next year too, and I have a few more songs up my sleeve that I'm pretty excited to release, so there's that, too!


Question: Can you share your socials? (links please)

Lucy Elle: Website
Facebook
Instagram
Spotify


Interview by Gwen van Montfort