"This is the most personal song I've ever written."
Australian alternative R&B artist Mack Moses is embarking on his biggest and most important emotional journey to date with his heartfelt single 'Space', which was premiered via Complex AU on September 26th. 'Space' is the first single taken from his forthcoming debut album CASSANDRA, a dedication project to his sister who has recently passed away from cancer.

"This is the most personal song I've ever written. The melody and lyrics wrote themselves after visiting my sister in palliative care. It is also the only song from the album I was able to play to her before she left us. Musically Dom Cork captured the perfect feel for what I wanted to say - I just feel like it's my first 'complete' song." – Mack Moses

'Space' not only acts as a beautiful gesture, but a beautiful piece sonically and therapeutically. It serves as a reminder for all that loved ones can leave us physically but they will always have a space in our minds and hearts. The lyrics extrapolate the emotion faced by an individual losing someone close to them whilst Mack Moses puts an uplifting and optimistic spin on the reassurance that they will never truly be gone.

Coupled with the production and mixing of Dom Cork who has worked with Australian icons like Bliss N Eso and Amy Shark, 'Space' has the ability to move listeners emotionally. Paired with a powerful music video that showcases the beauty and grace of Cassandra's life, this single is set to be a cherished record. With the rest of the album still to be released, 2018 is shaping up to be one of Mack Moses' most significant years in life and music.


Interview with Mack Moses
Question: What do you hope Australians take away from the song, Space?

Mack Moses: I just hope people connect with it in one way or another. Maybe it might make you tell your sister or brother you love them a little more - that would make it worth it.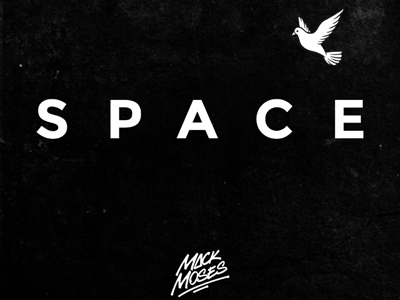 Question: How difficult was it to write a song so personal to you?

Mack Moses: Very difficult, but also therapeutic in a way. I wrote it in about 15 minutes but recording it was hard I had to keep stopping and compose myself. Some of the adlibs at the end just came out of raw emotion so I kept them in. It was the hardest song I've ever done but I whispered in Cassy's ear "Watch What I Do" before she left us - so I'm going to live by that.


Question: How can Australians contribute to the money you've raised for lung cancer research and awareness?

Mack Moses: By going to the Lung Cancer Foundation (anyone they choose) and donating. Even just talking about it and raising awareness is important as there seems to be a stigma around Lung Cancer in Australia.


Question: How would you describe your music?

Mack Moses: Alternative R&B. By that I mean, at the core it is R&B but sometimes I may veer off into different influences i.e.; Funk/Hip Hop and maybe even Rock. I like to keep it as free as possible while still staying in the same world.


Question: Do you prefer performing live or recording?

Mack Moses: I would say recording as it feels like painting to me - you're open to do anything, add anything, try anything and if it doesn't work you can edit and start again. I love being in the studio, it feels like a blank piece of paper that I can draw on every day.


Question: What motivates you most when writing music?

Mack Moses: The possibility of writing something great. Any artist wants to create their best work every time; otherwise, you just stay in one spot. But for the CASSANDRA album, the motivation, of course, has been my sister. That's why I'm taking my time - it has to be full of great work otherwise it doesn't make the cut.


Question: Which music/artists are you currently listening to?

Mack Moses: Travis Scott, Anderson Paak, Daniel Ceaser, The Internet, Stimulator Jones, Childish Gambino etc.


Question: What or who was your inspiration to go into the music industry?

Mack Moses: I was immersed in it as a kid. Sounds cliché but I actually was ALL around it. I have no choice but to be a musician. My Dad introduced it to our family, now I just have to take it to a totally new level for the future generation - so that they take it even further than me.


Question: If you could collaborate with another artist, who would it be?

Mack Moses: Paul McCartney, my all-time favourite (alive) artist.


Question: What's next, for you?

Mack Moses: We are about to drop the second single off the album, it's called Bump Bump and man I can't wait for people to hear it. It is SO different to SPACE. Then continue work on the album which is set for release in March.


Interview by Brooke Hunter