For someone who is relatively new in the music scene, Zimbabwe-born and Melbourne-based Hip Hop artist MykIMJ has gone from testing the waters of the industry"to now surpassing the growing pains of beginnings, with his newest single 'Test'.
With production by prod.fetty, mixing by Andrew MacDonald, and mastering by Sutured, 'Test' is a freestyle track that MykIMJ did one morning at home, while reminiscing on past experiences he has endured and broke through. He definitely aced the creation of the single with flying colors, as he channels previous emotions that those memories brought out of him, while setting up a trampoline of beats that combine contemporary trap music and alternative mumble rap. MykIMJ craftily weaves lyricism that takes on a staccato style of storytelling, with an understanding of the human struggles and triumph.

MykIMJ's case proves once again how music encompasses all human barriers and how its power transcends the test of time. When he moved to Australia and was first introduced to Lil Wayne, that simple experience changed what he understood music to not just a form of art and expression, but also as a bridge between people from various walks of life. He was committed to nurturing authenticity in his own craft.

Although he is inspired by the styles of Lil Wayne, T.l, Akon, Young Thug, and Kodak Black, among others, MykIMJ is set to create a legacy of his own, while honoring the legends that came before him.

"Keep it real, the truth in the music makes the music.""MykIMJ

True to his mantra, MykIMJ plans to release more truthful and tuneful tracks for the rest of the year. A big dreamer and a focused hard-worker, MykIMJ is constantly at work to better the position he is in. He believes that ''nothing is promised", but MykIMJ is definitely a promising act himself, so make sure to follow his socials down below to see this rising star ace more tests!


Interview with MykIMJ
Question: How would you describe your music?

MykIMJ: Real emotional trap, modern hip-hop and melodic flow.


Question: Can you tell us about your new song Test?

MykIMJ: Test is a confession of emotions that result from past heartache, I'm really just speaking from the soul.


Question: Is there a particular message you hope listeners take from your music?

MykIMJ: That being yourself no matter who you are is something you should take pride in. I also want to be a source of escape and motivation to my listeners from all walks of life.


Question: How has Melbourne influenced your music?

MykIMJ: Melbourne has opened my eyes to the experience of living in a big city, and that bleeds through to my music by allowing me to tap in to different styles based on new experiences and lifestyle.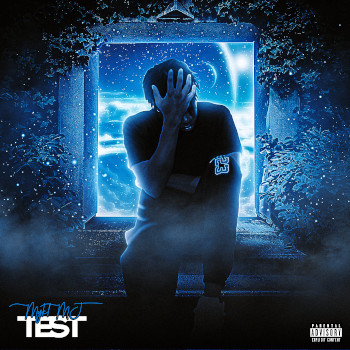 Question: Which is your favourite song to perform live and why?

MykIMJ: I'm yet to perform any of my own music but the energy in LANES excites me and I imagine performing that would be a really dope experience.


Question: What motivates you most when writing music?

MykIMJ: The beat, my emotions and how I'm feeling at the time, because most of the time I freestyle my lyrics.


Question: Which music/artists are you currently listening to?

MykIMJ: Lil Baby, Rod Wave, Drake, Lil Durk, G Herbo, 24 Heavy, 21 Savage, Pop Smoke and YoungBoy Never Broke Again


Question: What or who was your inspiration to go into the music industry?

MykIMJ: Drake, Lil Wayne, Akon, Eminem, Kanye West, Young Thug and Lil Durk


Question: If you could collaborate with another artist, who would it be?

MykIMJ: Polo G


Question: Did you have any pre-conceived ideas about the music industry?

MykIMJ: Yes, mainly my concern was how difficult it would be to receive support from industry recognised platforms for exposure.


Question: What is the biggest challenge you have faced along the way to your musical success?

MykIMJ: Establishing a team to help me in all aspects of the creative process.


Question: What's a typical day like?

MykIMJ: Atm we're in lockdown so my days usually consist of early mornings with uni and late nights with music.


Question: What has been your favourite part of becoming a music artist?

MykIMJ: Being able to listen to my songs on Spotify and generate an audience who enjoy my music.


Question: What's next, for you?

MykIMJ: More music, music videos once restrictions allow for that, Ep's and mixtapes. I'm just going to grind until my ability is recognised.


Question: Can you share your socials? (links please)

MykIMJ: Instagram
Instagram Music
Facebook
Twitter


Interview by Gwen van Montfort