Phil Wright was in Australia for Aussie Dance Tours!
Phil Wright, dancer, choreographer and dance teacher hit Australian shores twith a series of masterclasses held in Victoria, Tasmania, New South Wales and Queensland.

Phil shot to YouTube fame last year when his proposal to his girlfriend at the Millenium Dance Complex in Los Angeles became the most watched proposal on social media. The clip currently sits on over 10 million views. A veteran of the industry, Phil has danced for and choreographed the industry's biggest names including Will Smith, Chayanne, Nicki Minaj, and Pitbull. In addition to teaching at Millennium Dance Complex he also teaches at the Debbie Reynolds Dance Studio, IDA Dance Academy, and Abby Lee Dance Studio.

The masterclasses were held with Aussie Dance Tours Director and dancer Ivan Krslovic who is also known as the dancing tradie and Australia's tallest dancer. Ivan got his acting break on Neighbours and has also had the opportunity to choreograph for Matt Wilson. Ivan was the first Aussie male to be invited to join 'immabeast' the world's largest hip hop dance company. Ivan is also Australia's tallest dancer.



Interview with Phil Wright
Question: What inspired your passion for dance?

Phil Wright: My passion for dance was inspired by one of the top hip-hop performers in the 80's and early 90's; MC Hammer!


Question: Can you share your earliest dance memory, with us?

Phil Wright: One of my first dance experiences was when I was randomly dancing at my sister's reception after her wedding, I was 9 years old.


Question: How have you enjoyed your time in Australia?

Phil Wright: Australia has been such an exciting environment with so much to explore. It has definitely exceeded all of my expectations, such as the talent in dancers, nature and the gratitude from all the students here.


Question: Can you tell us about the Australian dance classes, you ran?

Phil Wright: All the Australian students expected life changing lessons that they will never forget. I'm here to change lives.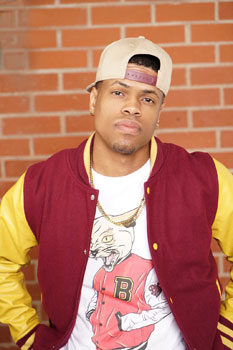 Question: How did the idea for the proposal video, come about?

Phil Wright: I thought about proposing to my fiancé about two weeks prior to the big day. It all made sense because the dance floor is where we met.


Question: Can you share any wedding details, with us?

Phil Wright: As of now, the wedding is set for January 12th, 2019 to be held in Miami, Florida.


Question: Who are you currently listening and dancing to?

Phil Wright: Currently the genre of music that I listen to is endless, I dance to any and everything that moves my heart.


Question: What's a typical day like, for you?

Phil Wright: My days actually run in together, as of late, and I absolutely love it. Waking up at the crack of dawn and not going to sleep until 2am/3am is everything that I wished for. Busy is better than bored!


Interview by Brooke Hunter