Pippa Hallas Summer Skincare Interview
Ella Baché College has just introduced a course in IPL and Laser Hair Removal to encourage industry training standards (you may have seen a lot of horror stories lately as a result of untrained or poorly trained therapists practicing the treatment). All of Ella Baché's Therapists are required to undertake the regulated training and the new fully accredited new Graduate Certificate in IPL and Laser Hair Removal is encouraging an industry standard of education in the practice.



Interview with Pippa Hallas, CEO of Ella Baché
Question: What sets Ella Baché apart from others in the beauty industry?

Pippa Hallas: Ella Baché is a vibrant Australian owned skincare brand, now in its third generation of family ownership it prides itself with quality treatments, a vast range of products and a high profile in the salon and skincare market. The knowledge of skin and belief that -no two skins are alike' has been our guiding principle and continues to drive us to the latest research and expertise into skin biology and functionality. Through Ella Baché College of Skincare and Beauty Therapy we pride ourselves in educating Australia's top therapists, today Ella Baché's premier network of salons is the largest in Australia supported by a proven franchise business model with creates an opportunity for many passionate about the industry to become a business owner in the local community.




Question: How does Ella Baché stay afloat during the constant changes in this industry?

Pippa Hallas: The beauty industry is ever changing and Ella Baché has always stayed true to its values and beliefs in skincare. Technology has driven an increasing advancement in ingredients, techniques, treatments and a greater understanding of the skin which allows future innovation to become more results driven than ever before. Innovative products are created around our philosophy maximum results without harm, this principle dates back to the 1930s when Madame Baché created our first range of products in Paris.


Question: Can you talk us through the introduction of IPL and Laser Hair Removal at Ella Baché?

Pippa Hallas: Permanent hair reduction is a common and popular aesthetic treatment, which can dramatically improve self esteem and body confidence for those concerned about unwanted hair on the body. Ella Bache college is able to support the development of skills and knowledge of Ella Bache therapists nationwide. These skills are vital to offer safe and effective treatments to clients in salon, and to demonstrate duty of cate. The graduate certificate in IPL and Laser hair reduction has been offered at the college since September 2016.


Question: What is the difference between IPL and Laser Hair Removal?

Pippa Hallas: Both a laser and an IPL device will use light energy, however the form and structure of the light energy emitted by both devices is quite different. Ultimately, all light energy converts to heat energy when it comes into contact with a particular colour or hue in the skin called a chromophore. By heating these target structures in skin with ever increasing sophisticated light technology, a micro thermal injury occurs. In the case of the hair reduction, this leaves the hair follicle unable to produce a nice new healthy hair. Laser light is one wavelength and one colour of light produced in the laser cavity, where an IPL is many wavelengths of light produced by a xenon flash lamp and controlled via an optical filter to decrease / increase target depth.


Question: Will one hair removal treatment work better for certain people?

Pippa Hallas: Yes and no. This is all dependent on the laser / IPL technician understanding and applying their knowledge of the relationship between wavelength, pulse duration and fluency (energy) settings. This interplays with the amount of epidermal melanin (phototype) in the skin, and characteristics of the structure being treated. A comprehensive consultation including medical history, lifestyle, identifying contraindications and body area being treated will all determine the appropriateness and selection of the technology being used. Settings need to be reviewed every treatment and adjusted to accommodate for any changes with the client profile. Studies have shown similar results can be achieved for both laser and IPL. Longer wavelengths produced by certain lasers are safer and more efficacious for darker skin phototypes than IPL , and these clients will need more treatments, at lower energy over a longer period of time.


Question: How can we protect our skin this Summer and into Autumn?

Pippa Hallas: I'm a big advocate on -switch your skincare to suit the season' as we come into autumn the air becomes increasingly dry, ultimately this is a time of repair and rejuvenation. Look for a serum that is rich in Hyaluronic Acid as this will ultimately provide all essential hydration. Although the weather is becoming cooler keep up your SPF as this is imperative in skin protection, if it's not a part of your skincare routine let it become the next vital step!!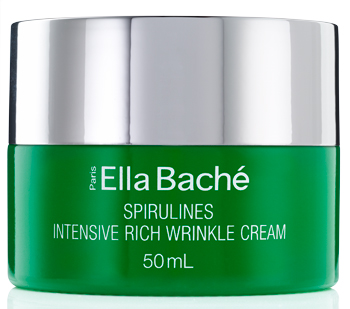 Question: Which are your top three favourite Ella Baché products?

Pippa Hallas: Eternal Very Rich Reconstructing Cream – This luxurious cream hydrates my skin ultimately revitalising my complexion leaving it soft and supple.
Great Tan Without Sun - Enriched with cocoa butter and our innovative antioxidant complex this tanner instantly illuminates my skin while keeping it at optimal hydration.
Hydra Hyaluronic Cellular Serum – This is one product I cannot live without, packed with collagen boosters it instantly tones my skin with refining and smoothing my overall complexion!


Question: And, do you have a favourite Ella Baché treatment?

Pippa Hallas: We have just launched a new Collagen IPL treatment which is amazing. It's an innovative 1 hr treatment that combines particular Ella Bache products for my skin, 15 minutes of IPL to stimulate collagen, serum underneath a replenishing hydration mask which infuses the intense ingredients quickly, finished by a customised moisturiser. I love it as unlike other treatments I have experienced with use some of the latest laser or anti ageing technology only, this treatment leaves my skin feeling hydrated as well as reducing fine lines with the product infusion.


Question: What's a typical day like, for you?

Pippa Hallas: I'm an early riser, and have two young boys, so I try to get into the office as early as possible to start my day before everyone arrives, but not before a coffee. Early morning is a great time to do some writing or preparation for the day ahead. By 8.30am I generally have my first meeting. My day is made up of strategic project meetings to drive new innovations for the future of the business, catching up with my management team, or staff members on operational items or with customers, either franchisees, college students or our David Jones partners. I also travel to see our stores which are located everywhere across Australia. In summer I try and finish my day with a swim at the beach with my kids.


Question: What's next for Ella Baché in 2017?

Pippa Hallas: 2017 is another exciting year for Ella Bache as we continue on our transformation journey as we research and choose the technologies, ingredients, new communication methods such as CRM and social media and education platforms to stay at the forefront of skin health, skin care education and the business of skin.

We have lots in store, so look out for exciting new treatments, products, skin techniques, Ella Baché stores, and both post graduate and under graduate courses.


Interview by Brooke Hunter