After worldwide silver screen success, and two Golden Globe® Nominations for Best Motion Picture, and Best Performance by an Actress in a Motion Picture, Pride and Prejudice is now available on.

From the producers of "Bridget Jones' Diary" and "Love Actually", Pride and Prejudice is a 'must see' and 'must own' for anyone inspired by the romance of finding true love.

The first movie adaptation of the novel in 65 years, Pride and Prejudice is an enchanting cinematic voyage that remains faithful to the setting and period of Austen's original.

Filmed entirely in the UK, Pride and Prejudice features an all-star cast of many of the most respected modern actors including Golden Globe® nominated Keira Knightley as Elizabeth Bennet, two-time Golden Globe® Award winner Donald Sutherland, two-time Academy Award® nominee Brenda Blethyn, Oscar ® winning Dame Judi Dench and relative newcomer Matthew MacFayden. Oscar ®winner Emma Thompson also leant her hand to the film, re-writing the screen play.

The classic tale of love and misunderstanding unfolds in class-conscious England near the close of the 18th century. The five Bennet sisters - Elizabeth (Lizzy), Jane (Rosamund Pike), Lydia (Jena Malone), Mary (Talulah Riley) and Kitty (Carey Mulligan) - have been raised well aware of their mother's fixation on finding them husbands and securing set futures. Free-spirited Elizabeth, however, has plans beyond such strict confines and encouraged by her adoring father, strives for a life of independence.

The Bennets' world is thrown into chaos when wealthy young bachelor Mr Bingley (Simon Woods) arrives on the scene. Such an eligible bachelor and his sophisticated circle of friends provide the Bennet girls with no shortage of suitors, and the ensuing frivolity is almost too much for the anxious Mrs Bennet to bear. The eldest Miss Bennet, Jane, seems certain to capture the heart of Mr Bingley while the film's heroine Lizzy embarks on a spirited battle of the sexes with the handsome yet seemingly snobbish Mr Darcy (Matthew MacFadyen).

However as the tale unfolds through hurdle and heartbreak, first impressions are cast in a different light allowing for true intention to be revealed.


Cast:
Elizabeth Bennet: Keira Knightley
Mr Darcy: Matthew MacFadyen
Mrs Bennet: Brenda Blethyn
Mr Bennet: Donald Sutherland
Mr Collins: Tim Hollander
Jane Bennet: Rosamund Pike
Lydia Bennet: Jena Malone
Lady Catherine: Judi Dench
Mary Bennet: Tallulah Riley
Kitty Bennet: Carey Mulligan
Mr Bingley: Simon Woods
Mr Wickham: Rupert Friend
Charlotte Lucas: Claudie Blakely

Director: Joe Wright
Genre: Romance/ Drama
Classification: G
Running Time: 121 minutes

Pride and Prejudice is a humorous story of love and life amongst English gentility during the Georgian era. Mr Bennet is an Englishman living in Hertfordshire with his over-bearing wife. They have five daughters; the beautiful Jane, the clever Elizabeth, the bookish Mary, the immature Kitty and the wild Lydia. Unfortunately for the Bennets, if Mr Bennet dies, their house will be inherited by a distant cousin they have never met - and so the family's future happiness and security is dependent on the daughters marrying well. Life is uneventful until the arrival of rich gentlemen Mr Bingley, who has rented a large house in the neighbourhood to spend the summer in the country. With him is his sister and the dashing and proud Mr. Darcy. Love is soon in the air for one of the Bennet sisters, while another may have jumped to a hasty pre-judgement. For the Bennet sisters, many trials and tribulations - including, social gossip and scandal, stand between them and their happiness.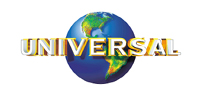 DVD Special Featues:
The Politics of Dating
The Stately Homes of Pride and Prejudice
The Life and Times of Jane Austen
The Bennets
On-set Diaries
Audio commentary
Galleries of the 19th Century
Pride and Prejudice Family Tree
Pride and Prejudice Study Guide

RRP: $39.95 Available now through all good stockists