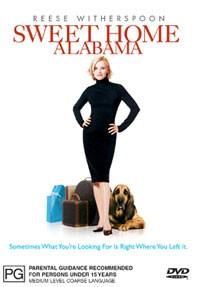 It's time to take a sweet trip home via the delightful romantic comedy SWEET HOME ALABAMA starring the much-adored Reese Witherspoon. Sweet Home Alabama, released by Buena Vista Home Entertainment, will be yours to take home and own from 17 October 2003, on DVD and video.

You will fall in love with America's sweetheart, Golden Globe nominee Reese Witherspoon, as she delivers a heart-warming and memorable performance in SWEET HOME ALABAMA. Playing the chic, sophisticated blonde, New York fashion designer Melanie Carmichael (Witherspoon) suddenly finds herself with more than she bargained for - engaged to the city's most eligible bachelor - yet still married to her once high school sweetheart!

A time that is usually welcomed as most brides-to-be's sweetest moments soon becomes Melanie's nightmare. This is no fairy tale romance for Melanie, as she must face her secret past that she wishes could stay buried. She has to sneak back to her hometown Alabama to end her marriage to Jake (JOSH LUCAS), the red neck husband she married in high school, who refuses to divorce her.

Melanie, determined to end their troublesome relationship and sever all ties, soon comes to realise you can take the girl out of the South, but you can't take the South out of the girl!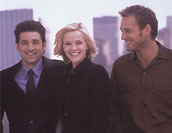 You will grow to adore Reese and the rest of the cast including Patrick Dempsey as Andrew, the idyllic fiancee and Candice Bergen as New York's Lord Mayor and Andrew's Mother. Your heartstrings will be pulled in this timeless story about finding true love!

SWEET HOME ALABAMA, features a hot soundtrack including songs from Jewel, Avril Lavigne and Sheryl Crow. This is a 'must-have' movie and is the romantic comedy hit to own this Christmas. SWEET HOME ALABAMA is now available on DVD and video.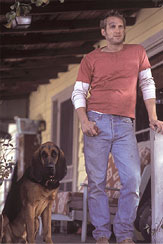 Check! Scrumptious Sweet Home Alabama Blueberry Muffins