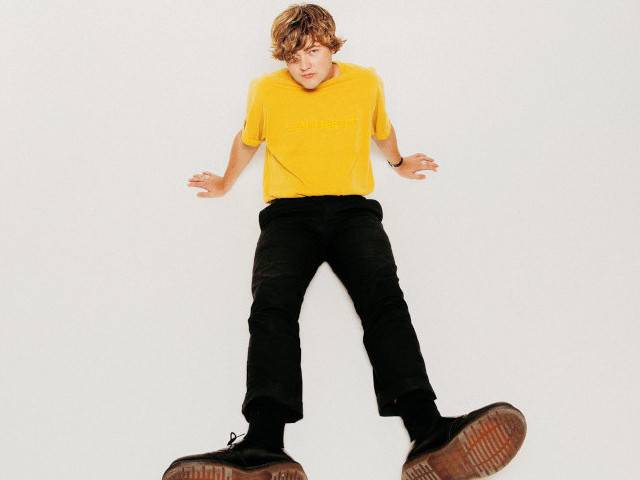 Sydney artist Thomas Porter is back and like all great popstars he has offered up a brand-new alternative version to his already highly sought-after track 'BLUEBLUEBLUE', out via Dew Process.

Thomas reflects on the single, "I wrote this version of BLUE at the start of the very first lockdown when I was feeling pretty awful, like we all were. I was using music to pass the days in lockdown, and every day I tried to just make something. This song, as well as my first single Tired, ended being made a day apart when I wanted to just make some songs that felt the complete opposite of how I was feeling at the time, and I am so excited for everyone to hear the original version that I made."

To coincide with the release, he has unveiled the clip for the new track; a continuation from Porter's debut single 'Tired' and directed by Julian Tuna.

Thomas explains; "As well as being excited for everyone to hear the song, I am even more excited for people to see the video. I remember shooting this and being up until 5 in the morning with the amazing crew. I would recommend watching the Tired video first, but this video is exactly what I wanted it to be, and I am so glad everyone is finally going to get to see what we worked so hard to make."

The O.G. version of 'BLUEBLUEBLUE' (feat. dee holt) has seen huge success with 123k+ streams on Spotify since its release, and has had a huge amount of playlisting, a Softly cover feature, Bedroom Pop, New Music Friday AU/NZ, and Front Left.

It follows on from debut single 'Tired' which gained interest from Pilerats, triple j & unearthed and set the tone for what to expect from a Thomas Porter song. A collaborator by nature, he has found a posse of artists that he has worked with including grentperez, Lola Scott, biblemami, Boy Soda, and Tia Gostelow to name a few.

With more singles and an EP set for release in 2022, it's just the first taste of more dreamy things to come for the young singer-songwriter.

"For me this feels like pop music for people that don't necessarily want to admit they love pop music in a lot of ways," says Porter. "I'm hoping that people see the honesty of it. That they see real rawness and authenticity. Authenticity is so hard to come by now. I'm a lot of things and I'm not a lot of things, but I realise that all I have is this."