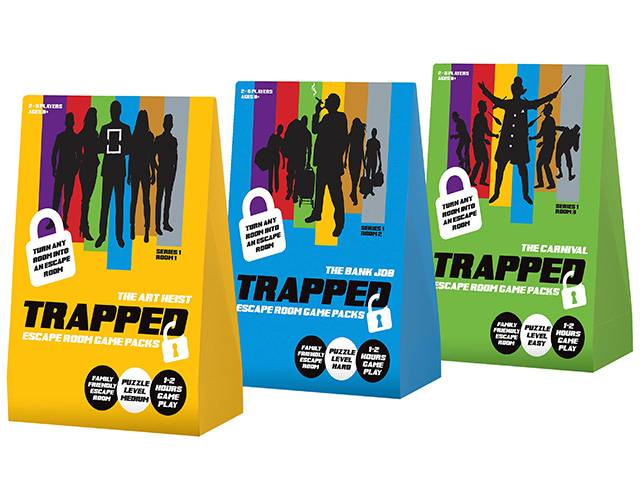 The countdown to Christmas is officially on and it's time to start thinking about Christmas gift lists.
TRAPPED is a new award-winning escape room game that makes the perfect Christmas Gift for family or friends (RRP $20).
The just launched world-first TRAPPED: Escape Room Game Packs, makes staying home a lot more fun, by transforming any room into an escape room experience. The family-friendly games are designed to get everyone involved, working together to solve the mystery, and having loads of fun.


Review:
The game is slightly different than what we expect because we used to play actual escape room board game, where you just setup every pieces on table then start playing.
While this game simulates escape room in the actual room. You need to prepare by sticking some images on the wall, put them on the table or hide them in drawers etc.
Different to other escape room games, this game can trigger physical activity. The puzzles are logical and easy to understand so suitable for family play.
The down side: there's no way to validate answers except read the clues. I prefer to find and get the answer without read clues.
Wely