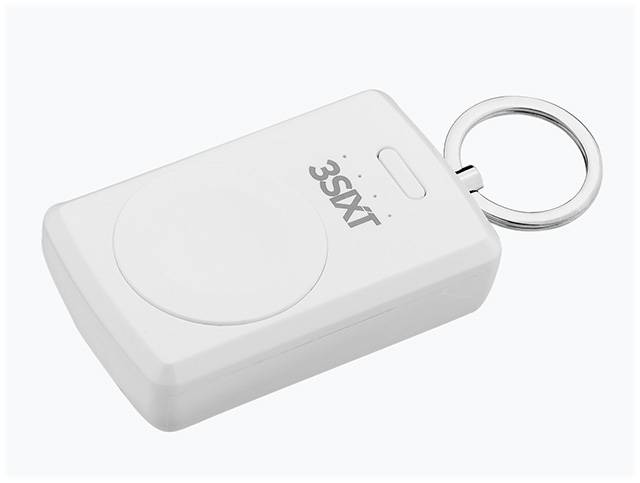 3SIXT Jetpak Apple Watch Power Bank 1000mAh Keyring
Power Bank with Key Ring
You can leave your charging cable at home safe and never worry about running out of charge. Simply connect JetPak to your key set so it goes with you everywhere you go.
Up to x2 watch charges*
LED indicator
Key Ring
The 3SIXT Jetpak Apple Watch Power Bank 1000mAh Keyring gives you the freedom to charge your Apple Watch on-the-go. No more sinking feeling when you forget your Apple Watch charging cable, simply connect the JetPak Power bank to your key set and conveniently charge anywhere you go!
It's compatible with all Apple Watch models and safe to pack in your carry-on luggage. The 3SIXT JetPak Apple Watch Power Bank Keyring is now available for $99.95 AUD from Optus, Vodafone & Telstra.
Review: Suits travellers or people on the go, great accessory to make sure you are always charged up and can go that extra mile when you need to. It's compact, lightweight and stylish.
https://www.3sixtgear.com/product/3sixt/jetpak-applewatch-keyring/