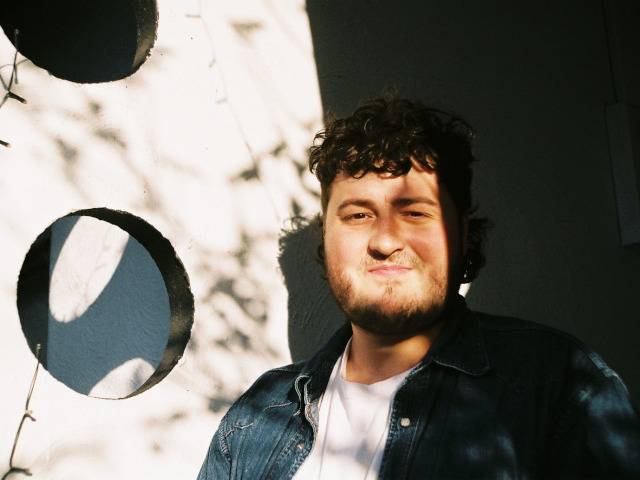 Raw and intimate, Melbourne's Aydin Sayar has announced his woozy new single Working It Out, a hypnotic shimmer of a song, created in lockdown and ruminating on true purpose, out now. The enigmatic artist has hinted at more music to come, having worked with the likes of Mallrat, Japanese Wallpaper, Montgomery, Bec Sandridge and many more throughout his career.

Working It Out was written during Melbourne's lockdown period, and you can hear the plaintive mood within the track – two guitar chords strum thoughtfully over and over again, contemplative and magnetic, while Aydin's gentle voice invites the listener into his little world. Evocative of Tame Impala and indie legends Beach House, Aydin gives an insight into the creation of Working It Out, "I remember being cooped up in my bed drinking coffee and watching the world go by thinking, 'What am I doing?' This song deals with the anxieties of being cooped up and feeling like you contribute nothing to society. There are elements of an existential crisis that I touch on throughout the piece."

The subject matter may be melancholy, but Working It Out feels peaceful, the kind of song you might listen to on a cold and wintery Sunday, blissing out in front of the fire with a hot cup of coffee. Written with lyrical help from Grace Shaw (Mallrat), mixed by Hamish Patrick (Japanese Wallpaper, Audition Tape) and mastered by Samuel K Sproull (Eliza & The Delusionals, The Getaway Plan), Working It Out is a particularly special slice of Aydin's life; intimate, vulnerable, and real.

Working It Out is Aydin's first single since 2020's Missed Calls, which garnered tens of thousands of streams on DSPs upon release. The artist is expected to released more music throughout the year, as he hints, "I am going to release another single, and an EP, and then a special collab with one of my dear friends."