After years of saving and planning for your backpacking trip around Europe, you've finally made it to London! You'll have heard through the grapevine that London can be an expensive city to visit. It's possible to experience fun and relaxation in London, without sending you broke though. The key to staying in London when you're backpacking is to do some solid research. After all, you don't want to prove your parent's right by having to call them for 'emergency money'! And you certainly don't want to cut short your backpacking adventure because London's been too expensive. The tips below will help you enjoy London without breaking your bank.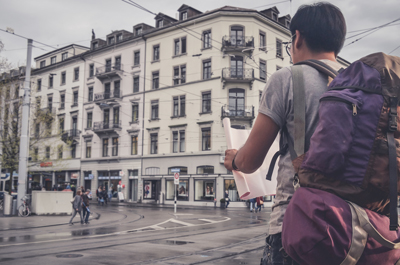 What to do in London

There's a saying, "If you're bored in London, you're bored of life!" As the cultural heart of England, London is the perfect destination for backpackers. To get around London as a backpacker, you'll probably be walking or using double-decker buses and the Tube. It's a good idea to buy a rechargeable Oyster Card. Contactless payments with your phone or credit card will also work. With around the clock attractions (many of them free!) there's loads to see and do.

There are five parts of London all backpackers must visit. North London is ideal to explore if you're a sports fan. From the iconic Wembley Stadium and Lord's cricket ground to the fabulous parks. A visit to the London Zoo is a must-do if you love animals. East London is a vibrant and dynamic area renowned for its cocktail bars and bohemian feel. Home to Canary Wharf (London's business district) this is also a place where some backpackers can find work. South London has a more suburban feel with green parklands including Greenwich Park.

From boutique shops and gastropubs to markets in Brixton. South London can keep you busy for a day or two. West London is the most expensive part of London. Spend some time here and imagine what life's like living in the expensive homes and being able to afford to shop at high end designer shops. The City of London is dominated by the iconic Gherkin spherical glass building. Sometimes called the "Square Mile", the City of London is home to the Museum of London, the Tower of London (and the Crown Jewels) and St Paul's Cathedral.

The West End is home to London's thriving theatre scene. With nightclubs, restaurants and theatres, it also has fabulous markets featuring impromptu street performances. Covent Garden, Leicester Square and the National Gallery are also in the West End.

Free things to do in London

There are loads of free things to do in London as a backpacker. Save your pennies and note down the following!

1 Greenwich Observatory
With interactive displays and a large domed telescope, the Greenwich Observatory is a great way to take in London's views.

2 Westminster Abbey
Avoid the crowds and expense by visiting Westminster Abbey at night. Evensong is free and is a fabulous way to experience the songs and tradition of this iconic church.

3 East End Galleries
East End galleries open up for free events and exhibitions on the first Thursday of every month. It's a great way to view amazing art while enjoying street parties.

4 Southbank and Mediatheque
Southbank has loads of free things to do including free exhibitions. The British Film Institute's viewing room, Mediatheque has 1,000's of rate TV and film footage you can view via personal video stations.

5 Sotheby's
Backpackers in Sotheby's? Really? Yep, Sotheby's exhibits fabulous art works in its hallowed halls for free!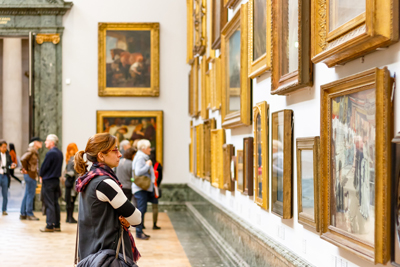 6 Cargo Club East London
East London's unofficial hipster venue has free Friday night sessions. With up and coming bands, summer BBQ's and DJ's, this is party central for backpackers!

7 Columbia Road Flower Market
This busy Hackney street bursts alive on Sunday with flower-sellers. Wander along and take in the glorious colours and fragrances while you're entertained by the haggling and banter.

8 Tate Britain
Explore some of the world's most famous artworks for free at the Tate Britain. From Turner's impressionist canvases to post-modern painters – all for free!

Where to stay while backpacking in London

When you're backpacking in London, you'll want to stay in cheap, clean and safe accommodation. There are a wide range of cheap accommodation options in top London neighbourhoods. From 2-star to 5-star, every backpacker budget is catered for. And with last minute deals, you'll be sure to find cheap accommodation in London.

For backpackers who enjoy staying in hostels, there are quite a few options to choose from. Situated in various areas of London, these hostels range from 2-star to 5-star. Cheap accommodation and hostels in London have different features including free Wi-Fi, breakfast, smoke-free rooms, daily housekeeping and front-desk safes.

Soaking up the sights and delights of London doesn't need to break your backpacker budget! Backpacking in London is a breeze when you plan ahead and book cheap accommodation or hostels.

This article was written in collaboration with Hotels.com