Beau 'Casper' Smart Honey 2 Interview
Question: Can you tell us about your character in Honey 2, Ricky?

Beau Smart: My character was a dope dancer and freestyler with a smart mouth and very sarcastic who was best friends with Tyler Nelson who played Darnel...


Question: Did you have a lot of fun playing Ricky?

Beau Smart: Yes playing Ricky was so fun, I had a good time because the director Bille Woodruff let me improvise and just have fun with my lines and the script.


Question: Can you relate to Ricky, in any way?

Beau Smart: Yes I can relate to Ricky in a big way because it was based around me... They told me to just be myself so I got to just be me on camera.


Question: How was it filming with Audrina Patridge and Mario Lopez?

Beau Smart: It was nice I only met her for a quick second because our schedules were really different, but she seemed really sweet. As for Mario Lopez we have met several times and know each other by face really well and he seems like a really nice cool guy as well. So I enjoyed working with both of them, yes.


Question: Did you enjoy working with Rosero McCoy?

Beau Smart: Absolutely! I loved it... Rosero McCoy is a really good friend of mine and actually hired me on my first choreography dance job ever four or five years ago.. He's an amazing choreographer, artistic director, and just person in general..


Question: How do you go about remembering numerous, different, routines?

Beau Smart: It just kind of sticks in your body just like signing a song does. You hear something enough you remember the words or in our case you dance something enough and do the same steps over and over again it becomes habit so once you have one you move on to the next one...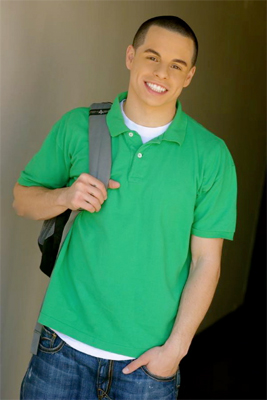 Question: What inspired you to begin dancing professionally?

Beau Smart: I actually went to a party when I was 17 and saw a dance called Krumping and went up and asked them all about it and they invited me to the next krump session where there were around 200 people dancing in a parking lot playing music out of a trunk of a car. So I watched and practiced and did that for bout 2 1/2 years and became the best white krumper in the world and went on tour with Tommy The Clown where we traveled all over the world doing shows and events and then got an agent and broke into the industry and trained in other things and then started choreographing and now acting.


Question: You're an accomplished dancer and entertainer. Which music video have you enjoyed performing in most?

Beau Smart: My favorite music video to work on, I have a few, I'd probably have to say Eminem "We Made You" and Beyonce "Who Run The World" because I was the choreographer on Eminem's music video and one of the choreographers on Beyonce's video clip. Then, David Guettas Feat. Nicki Manaj "Where Them Girls At" because I was a lead guy in Nicki Manaj's scene.


Question: What do you enjoy most about filming movies?

Beau Smart: What I enjoy most bout working on movies is the people you get to meet and the friends you get to make which sometimes end up being very close friends and working with such talented people; also the moneys not to bad either.. ;-)


Question: Do you have a website?

Beau Smart: Twitter.com/CasperSmart as well as Facebook.com/Caspersmart5 andCasperSmart.com



Honey 2 DVD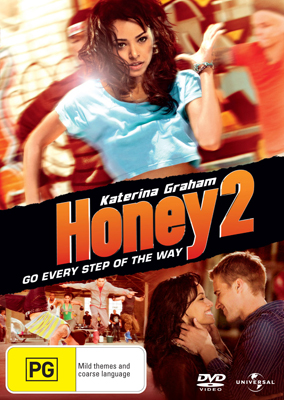 Cast: Beau Smart, Seychelle Gabriel, Katerina Graham, Mario Lopez, Audrina Patridge
Director: Bille Woodruff
Genre: Comedy, Drama, Music
Rated: PG
Running Time: 106 minutes

Inspired by Honey, the hip-hop movie phenomenon that launched Jessica Alba's career, Honey 2 revisits the complex world of street crews who express their individuality through dance.

Billy Woodruff (director of Honey) returns to direct Honey 2. Renowned for directing some of the hottest music videos in the music industry, he has worked with top-recording artists such as Britney Spears, Mary J. Blige and Nelly.

Joining Woodruff is choreographer Rosero McCoy, known for his aweinspiring dance routines in the original Step Up.

The legacy of legendary dancer and choreographer Honey Daniels lives on in spirited 17-year-old Maria Bennett (played by Kat Graham, Teen 2011 Choice Award winner, The Vampire Diaries). After a brush with the law, Maria has returned to her gritty Bronx roots to rebuild her life with nothing but a talent for street dance and a burning ambition to prove herself. She finds refuge in the place that made her feel most alive as a kid - the rec center where Honey's exuberant classes first ignited her passion for dance.

At a local dance club, Maria's killer moves catch the eye of Brandon, a rec center volunteer, who invites her to help him transform a group of gifted but undisciplined dancers called the HD's. Maria's skills also attract the attention of her old boyfriend Luis, the charismatic leader of the award-winning 718 dance crew, who hopes to lure her back into the street world she is trying to escape.

Seeing a chance at creating a new and meaningful life, Maria pours her heart and soul into dance and begins training the HDs to compete on the television dance competition "Dance or Die"-which means going up against the 718 and Luis.

Like Honey, Maria rediscovers the thrill of dancing as she finds out who she truly is and where she belongs.

Special Features:
DVD Special Features:
Behind the Dance Crews: The Making of Honey 2
The Dream Continues
Dance or Die Tryin'
Dance Sequences

Blu-ray Special Features:
Behind the Dance Crews: The Making of Honey 2
The Dream Continues
Dance or Die Tryin'
Dance Sequences

Honey 2
RRP: $29.95
Blu-ray: $34.95





Interview by Brooke Hunter

Photo Credits: Mike Quain, Levi Walker and Pacific Rim Photos.