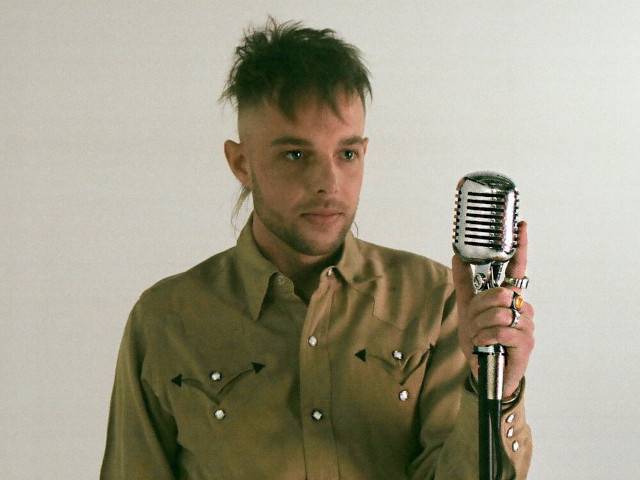 Blake Banks releases his first music video of the year "All Night Long" to help you dance your troubles away. Singer/Songwriter Blake Banks converts his trending Top40 hit single into a choreographed dance craze with his latest visuals. Provoking your inner jitterbug Banks asks you to move your body to the beat, and poses the question, Can you boogie? It is undeniable the state of euphoria you feel when dancing around to this bop, just try it. In order to create this masterpiece for the public Banks once again utilized his independent in-house team of creatives to deliver his 5th music video filmed out of Los Angeles during the pandemic. Be on the look out for more new music off his up coming Album "Risky Business".

"All Night Long" is the perfect addition to bless any playlist. It has already surpassed the Top 100 and entered the Top 40 range on streaming services like Spotify, Soundcloud, and Audiomac in its first week of release. This is the sound you've been dying for just in time for the new year. Welcome to the new era of Popular Music. If this doesn't make it to the top of your most streamed playlist, you must have 2 left feet. Can you boogie?

Banks' previous four videos released this year have accumulated well over 1 million streams. Other popular YouTube channel curators have also caught the Blake Banks wave creating "fan art" video content. Producing imaginative visuals in the form of AMV's, glitch cartoons, all the way to lyric videos in both English & Spanish. Get lost in this wormhole by heading to YouTube and searching "All Night Long" by Blake Banks for your next adventure.

Banks is most known for his collaborations with major artists, like Post Malone, and signature sound that has gained him millions of streams. Amid the Covid-19 shutdown, Blake has manage to pump out content all 2020. He has also taken his show on the road, and is set to perform on the beach of Mexico. He will be performing February 4th-8th at Azul 5 Star Resort in Playa Del Carmen.