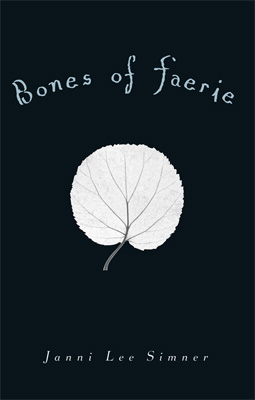 Bones of Faerie
The war between humanity and Faerie devastated both sides. Or so fifteen-year-old Liza has been told. Nothing has been seen or heard from Faerie since. Her father is strong and has protected their town by laying down strict rules. Among them: any trace of magic must be destroyed, no matter where it is found.
Then Liza's sister is born with faerie-pale hair, clear as glass, and Liza's father leaves the baby on a hillside to die. When her mother disappears into the forest and Liza herself discovers she has the Faerie ability to see- into the past, into the future- she has no choice but to flee. Liza's quest will take her into Faerie and back again, and what she finds along the way may be the key to healing both worlds.
Janni Lee Simner
caught her first glimpse of the St. Louis Arch on a cross-country camping trip when she was thirteen. She returned to St. Louis for college and lived there for eight years before making her way further west. She's published four books for younger readers, as well as more than thirty short stories. Bones of Faerie is her first young adult novel and will be followed by Faerie Winter in 2011.
Bones of Faerie
Random House Australia
Author: Janni Lee Simner
ISBN: 9781742750651
Price: $18.95
Buy it now at Angus & Robertson