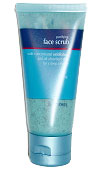 David Jones - Purifying Face Scrub
David Jones Men's Purifying Facial Scrub is concentrated with exfoliators and oil-absorbent clay for a deep cleanse. It is formulated with natural walnut granules to remove dirt and dead skin and reduce roughness and blackheads. Another active ingredient is Kaolin Clay, which absorbs excess oil and impurities to prevent breakouts and shine, and the essential oils of Geranium, Lavender and Peppermint refresh and invigorate.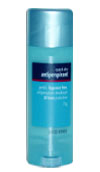 David Jones - Quick Dry Antiperspirant
The David Jones Men's Quick Dry Antiperspirant works to protect and deodorise. It is gentle, fragrance free and will protect for a whole 24 hours. It glides on smooth and will guard against odour and wetness without clashing with your fragrance. It is best used daily after bathing, or when needed.