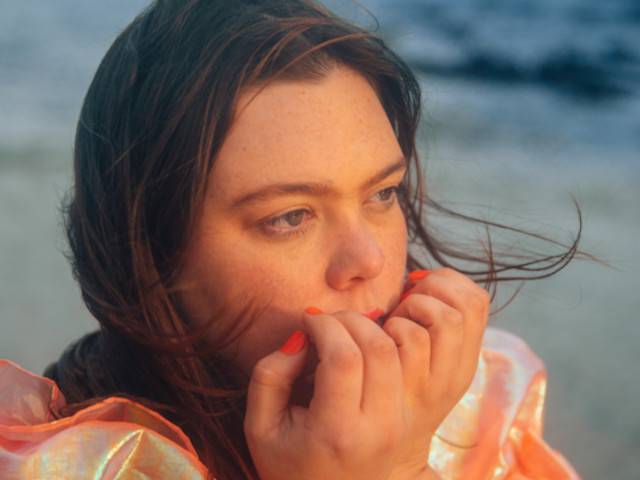 Elizabeth shares, "Happier Now is about the feelings that come after a heartbreak, you know, you are getting better, you are healthier, you won't fall apart if you see your ex at a party. But you also start to have the rose coloured nostalgia for a relationship that was no good and wondering what could have been if you'd been able to make it work."

'Happier Now' is a perfect introduction to the Elizabeth of 2022. The lyrical motifs of her debut album The Wonderful World of Nature are recast in neon here, their old prismatic glow replaced by a dangerous, alluring coolness. Unlike Elizabeth's protagonist's past, though, the main character in 'Happier Now' is marked by her defiance, her total refusal to backslide even as she's pulled into an ex-partner's web: "I am happier now," she insists, "you're not around."

About Elizabeth
Elizabeth captures the reckless thrill of romance like no other. On her debut album The Wonderful World of Nature, she stepped away from a messy divorce like a world-weary heroine pulling herself from the wreckage of a car crash: broken glass shining like glitter, bloodstains smearing like blush. Contrasting lush dreampop haze with visceral, disarmingly truthful lyricism, it was a pop record out of time - glamorous and tragic, ultra modern and undeniably timeless, a queer answer to nihilistic, powerfully feminine pop heroes like Lana Del Rey and Lorde. Capturing hearts and minds of media and fans across the globe, the record saw widespread acclaim from the likes of The FADER, Wonderland, PAPER among others, and was included in the Album of the Year lists across The Guardian, The Saturday Paper and the Herald Sun.